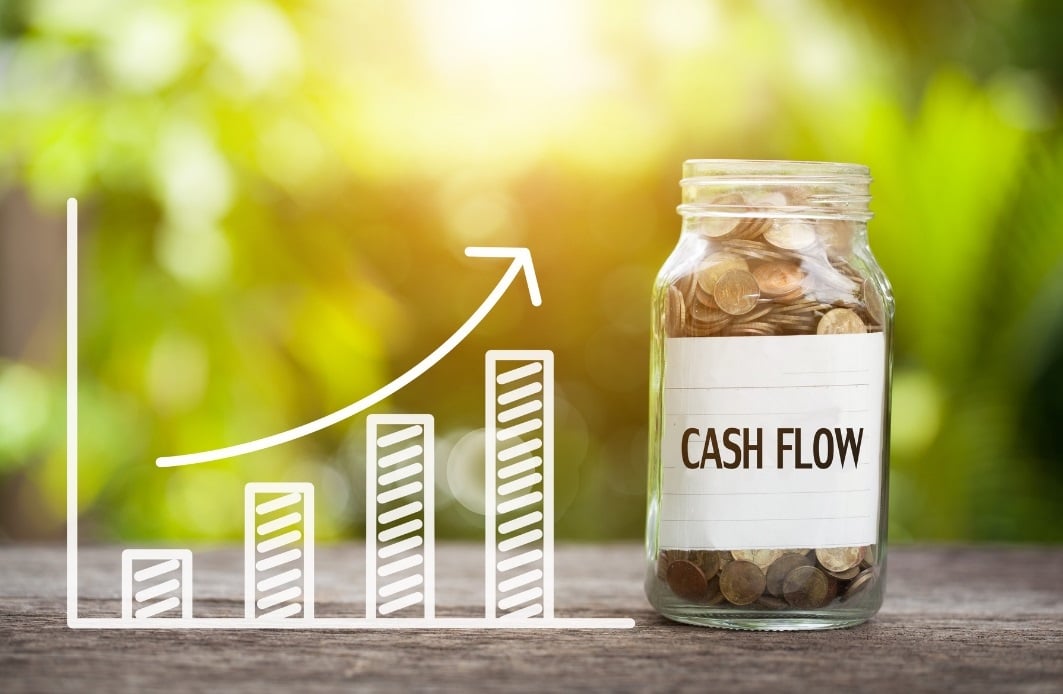 One of the core pain points for businesses can be cash flow. If your cash flow stalls then it can cause significant issues within your company. Getting a handle on it is crucial, especially for startups. Here are 10 tips for managing cash flow.
Know Your Breakeven Point
You need to know what you're aiming for financially. What's the breakeven point and when you will be in profit? Have a figure to aim for, especially when you start up. A combination of zero profit with poor cash flow could be disastrous for your business.
Profit = Cashflow
Once you hit profit though, that is the time to change your focus to managing that cash flow. Look at how you utilise those profits to assist your cash flow.
Have Good Cash Reserves
If you can, it is good practice to have some money in the bank as a cash reserve. Businesses can be affected by many things; market fluctuations, natural disasters, socio-economic changes or new technology to name just a few.
When times are challenging, having funds available to help manage your cash flow could be the key to your company surviving long term.
Collect Payments As Soon As You Can
Limit the number of contracts that have 30-60 days payment terms to reduce the risk of poor cash flow. Ensure that someone in your company has the responsibility of making sure invoices are paid and also chasing overdue payments. You may also want to introduce penalties for late payments to encourage customers to pay promptly. It will also offer some financial compensation to cover the admin costs of pursuing late payers.
Get the Best Terms for Your payments
In addition to the point above, try to set up longer payment terms with your suppliers, so money is coming in quicker than it's going out.
Put in Backstops
Don't let your cash flow get to zero before you notice an issue. Put systems in place to alert you to negative trends and when your cash flow gets down to a specific figure. This should be set up in a way that it allows you time to address the problems before you feel the effects operationally.
Utilise Technology
Utilise technology to manage your cash flow effectively. Ensure you can check in with the finances of your business remotely not just when you are in the office so you can mitigate issues as they arise no matter where you happen to be. Things can have a habit of going wrong when you aren't in the office, unfortunately.
Find what platform works for you and your business to make managing your cash flow easier.
Lease Assets
Avoid investing a lump sum of your cash into assets by leasing them. It may also mean that you will always get updates as they are released without buying new equipment.
Get Paid Faster
Look at how your customers pay you. If they are limited to one specific option, this could increase the time you wait for invoices to be settled. Consider implementing payment systems that allow your clients to pay on the move via a mobile.
Get Deposits or Stagger Payments
If you are contracted on a long-term project or need to invest significantly in the beginning, then build a contract that includes a deposit and staged payments. This should help you to manage your cash flow during this time and reduce the risk of not receiving payment when expected and potentially putting your company in jeopardy.
Further information
If you found this information useful you may also want to check out the following:
Mike Robertson Associates Limited is an appointed representative of Lighthouse Advisory Services Limited which is authorised and regulated by the Financial Conduct Authority. See Full Details.
They help individuals, businesses and families achieve the best quality of life they can with the resources they have. MRA specialises in corporate solutions, cash-flow analysis, taxation, savings and investments, life centred planning and much more. Life Centred Financial Planners are passionate about working with you to help you achieve your life and financial goals, get control of your finances to enjoy a brighter financial future.
Based in East Sussex we service clients across the South East, Sussex and Kent, including smaller towns such as Ashford, Battle, Bexhill, Bodiam, Brighton & Hove, Cranbrook, Crowborough, Eastbourne, Hailsham, Hastings, Heathfield, Herstmonceux, Lewes, Mayfield, Newhaven, Rye, Seaford, Sevenoaks, Tenterden, Tonbridge and Tunbridge Wells.