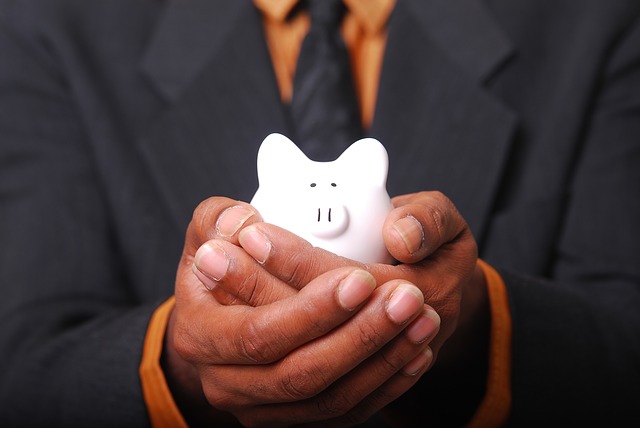 Retirement might be the last thing on your mind with the demands of day to day life. Research shows that 21% of young people are saving nothing for later life. The issues arise when you start to near retirement age and realise that you haven't saved enough, and you may have to continue working. You will then have limited time to make any adjustments and increase your pension pot. The key is to start looking at how you will fund retirement today. To help here are 7 tips on how to start saving for your retirement:
1. Do not opt out of auto-enrolment
If you are age 22 or older and earning an annual salary of £10,000 or more, you could be automatically enrolled in your company's pension scheme. This means that they will top up your pension contributions, helping you to save more.
2. Check your National Insurance credits
To receive your full state pension, you will need to have 35 years of National Insurance credits. If you have been out of the workforce for any period of time, then you might not have enough credits. You can check this here and see if you are eligible to make voluntary contributions to close any gaps you may have.
3. Save more when your salary increases
Increase your savings contributions when you receive a salary increase to make the most of your new income.
4. Start saving now!
It's never too early to start saving for a pension and later life. The longer you have to save, the more likely you are to achieve your retirement goals and desired income. You can even start a pension for a child to give them a head start in life - find out more in our free guide.
5. Review your retirement plans
Knowing how much you have saved for retirement versus your required income for later life, will mean that you can adjust your savings contributions as necessary. Without regularly reviewing your pension, you could be running the risk of not having enough money when you come to the end of your working life.
6. Join your company pension scheme
If you're not eligible to be automatically enrolled into your employer's pension scheme due to your age or earnings, you may still be eligible to join. Speak to your HR department who should be able to advise you further. The earlier you can start saving into your pension the better.
7. Pay into a personal pension if self-employed
If you're self-employed, then you will most likely need to make your own arrangements for pension provision. Consider seeking professional financial advice to ensure that you choose the right investment options for your circumstances. You may also receive tax relief on your pension contributions, you can find out more here.
Further information
If you found this information useful you may also want to check out the following:
Mike Robertson Associates Limited is an appointed representative of Lighthouse Advisory Services Limited which is authorised and regulated by the Financial Conduct Authority. See Full Details.
They help individuals, businesses and families achieve the best quality of life they can with the resources they have. MRA specialise in retirement planning, cash-flow analysis, taxation, savings and investments, lifestyle planning and much more. Lifestyle Financial Planners are passionate about working with you to help you achieve your life and financial goals, get control of your finances to enjoy a brighter financial future.
Based in East Sussex we service clients across the South East, Sussex and Kent, including smaller towns such as Ashford, Battle, Bexhill, Bodiam, Brighton & Hove, Cranbrook, Crowborough, Eastbourne, Hailsham, Hastings, Heathfield, Herstmonceux, Lewes, Mayfield, Newhaven, Rye, Seaford, Sevenoaks, Tenterden, Tonbridge and Tunbridge Wells.
Sources:
Scottish Widows Pension Reports
Money Advice Service - Automatic Enrolment
UK Government - How the new State Pension is calculated
UK Government - Check National Insurance
UK Government - Tax on your private pension contributions