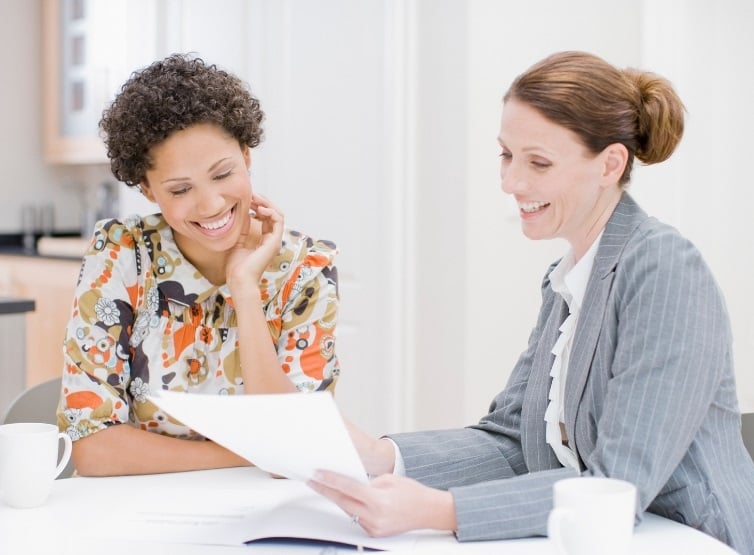 Do you have regular financial reviews? Maybe you don't see the point of having one, or you keep putting it off because you are so busy. So, what are the benefits of regular financial reviews? From life changes to taxation rule amendments, it is critical to keep your financial plans in line with your goals and current life choices.
Circumstances change
Whether it be a change of job or an end of a marriage, your life is continually changing and evolving. This can mean that the way you have been utilising your financial resources also needs to flex with your lifestyle choices.
For example, if you have received a pay rise are you also now contributing more towards your company pension? This will affect your financial projections for retirement and needs to be taken into account.
Having a child? Perhaps that aim you had of going travelling in 2 years is no longer a priority, and you wish to now plan towards a different goal.
Discussing your wishes for your life with your Life Centred Planner allows them to ensure that your money is supporting you in the right way to create the best experience possible.
Change of goals
Your money may be currently working hard for you to achieve a goal that no longer aligns with your aspirations. Maybe you were going to get a new kitchen but now one of the children is getting married, and there is a wedding to pay for, so you need to change your goal and timescales.
Or perhaps you just changed your mind, you were going to buy a new house, but now you have decided to stay renting or move in with family - get help with goal setting here.
Changes in regulations and allowances
Some things are beyond your control and changes to regulations and tax rules can have an effect on your financial plans. For example, an amendment to Inheritance Tax rules could impact your plans for later life, how you set up your investments and potentially what you may have stated in your will.
If the age for the state pension is increased and you now are unable to claim it when you originally thought, you need to amend your retirement forecasts and see what the impact may be.
You may not even be aware of some of the regulation changes, so it is essential to review your plans with a finance professional so that they can bring you up to speed and you can adjust your lifestyle plans if necessary.
Your estate is out of date
Whether it is the beneficiary to your pension or who is named on your Lasting Power of Attorney, plans could be out of date. Checking in with where things are in your life right now, what is in your will, who benefits from your life insurance and that other important estate planning decisions all reflect your current position is crucial.
Unfortunately, often tragedy strikes when we least expect it, so keeping these aspects up to date is key to ensuring that you and your family are financially protected.
Still on track
One of the main reasons for having a financial review is checking that your plans are on track to achieve the life you want to live. From checking in on your investments to see how they are performing to helping you make a decision on your new home. A Life Centred Planner is there to support you with all the major and minor choices. So that you can feel confident in the financial decisions you make.
Holistic approach
As Life Centred Planners we are passionate about helping you create the best life you can with the financial resources you have available. We take time to get to know you and your family, what your hopes and dreams are alongside your concerns, fears and worries. Life is complicated and never straight forward, that's why we don't operate a one size fits all approach. Our Life Centred Planners treat you as the unique individual you are.
We love to see people succeed but are also here to help with the challenging times. Everyone needs a little support and guidance from time to time. That's why we offer all our clients regular reviews to ensure that your money is serving your life and the plans you have in place are the right choices for you and your family. Contact us today for a free financial health check and see how we can help you create a brighter future.
Further information
If you found this information useful you may also want to check out the following:
Mike Robertson Associates Limited is an appointed representative of Lighthouse Advisory Services Limited which is authorised and regulated by the Financial Conduct Authority. See Full Details.
They help individuals, businesses and families achieve the best quality of life they can with the resources they have. MRA specialise in cash-flow analysis, taxation, savings and investments, life centred planning and much more. Life Centred Financial Planners are passionate about working with you to help you achieve your life and financial goals, get control of your finances to enjoy a brighter financial future.
Based in East Sussex we service clients across the South East, Sussex and Kent, including smaller towns such as Ashford, Battle, Bexhill, Bodiam, Brighton & Hove, Cranbrook, Crowborough, Eastbourne, Hailsham, Hastings, Heathfield, Herstmonceux, Lewes, Mayfield, Newhaven, Rye, Seaford, Sevenoaks, Tenterden, Tonbridge and Tunbridge Wells.