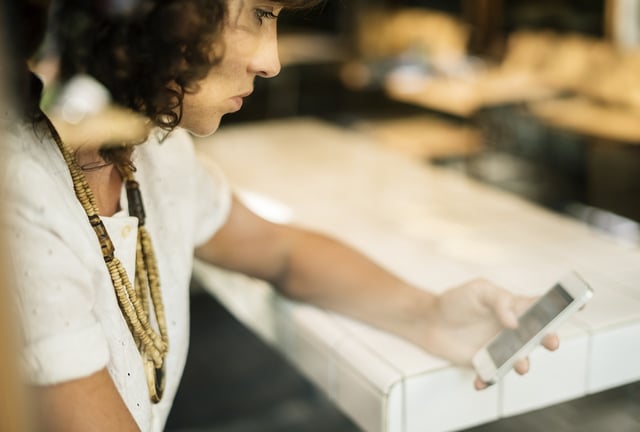 Can You Really Have A Work Life Balance? - The Financial Strain on Working Women in the UK
As a woman, you have probably been brought up to believe that you can have it all, a successful career, a wonderful relationship, a good quality of life, children, etc., but what does that mean for the future?
Women Working More Hours
Over the last 20 years, women with dependent children had experienced the largest increase in employment rates thus meaning more hardworking women are trying to juggle a family and the demands of working. It is also reported that some families are working in the evenings and weekends to generate an income to help with family life. The increase in Body Shop, Avon or even weight loss representatives is increasing on a year by year basis. It's not hard to see how this could negatively impact your home life with a third of parents saying they regularly feel burnt out.
Cost of Childcare
It's not just the demand of time spent working that affects mothers, it's also the costs involved in providing childcare. A survey carried out by the Money Advice Centre states that the average cost of a full-time nursery place for a child under 2 is £233 a week.
When the National Living Wage is £8.72 per hour, you would need to be working at least 27 hours per week to even cover the childcare for your child. This doesn't take into account national insurance contributions that could be deducted as well.
This expense means that some families are feeling the financial strain and spending more than double on childcare than they spend on food and drink. Even if you can cover the childcare costs, the survey also indicated that there could be a lack of childcare spaces available, with only 50% of councils reporting that they have enough childcare in their area for every parent that worked full time.
Women Treated Differently at Work
So, you landed your dream job, you have been climbing the corporate ladder and are respected within your company. It's great to have found success in your chosen career, but unfortunately, you may still not be getting paid what you're worth. 2020 may have widened the gender pay gap due to Coronavirus.
You may also be unfairly disadvantaged just by being a mother in the workplace as the Government is reporting that 77% of mothers said they had a negative or possibly discriminatory experience in the workplace during pregnancy, maternity leave and/or on return from maternity leave.
Women More Likely to be a Carer
It's not just children and work that women are expected to juggle. Women are more likely to take on caring roles and be 'sandwich carers,' taking on the responsibility of caring for young children and elderly parents at the same time. Meaning women are four times more likely than men to have given up work because of multiple caring responsibilities, which could put a strain on family finances.
Better Work-Life Balance
There's so much to remember and prepare for from world book day at your child's school to that presentation you have to give at work; it can often feel as though you are continually running uphill. It may be time to take stock and look at the one thing that seems elusive to many working mothers - a work / life balance.
Are you so busy running from one forgotten lunch disaster to the next that you don't have any time to enjoy the life you've chosen? Maybe you feel you couldn't possibly reduce your hours at work, or take more time for yourself as the family relies on you both financially and emotionally.
However, taking some time to look at your situation objectively could identify possibilities you hadn't considered to make life a little easier. You may want to consider seeking lifestyle financial planning advice to see whether you could arrange your finances differently. It could be of benefit to speak to a professional Lifestyle Financial Planner about the options and their financial impact so you can put a plan in place to have a better lifestyle balance. Mike Robertson Associates offers an absolutely no-obligation complimentary 30-minute consultation.
Based in East Sussex, Mike Robertson Associates specialises in providing Lifestyle Financial Planning advice for families, servicing clients across the South East, Sussex and Kent, including smaller towns such as Ashford, Battle, Bexhill, Bodiam, Brighton & Hove, Cranbrook, Crowborough, Eastbourne, Hailsham, Hastings, Heathfield, Herstmonceux, Lewes, Mayfield, Newhaven, Rye, Seaford, Sevenoaks, Tenterden, Tonbridge and Tunbridge Wells.
Related Blogs:
The Changing Financial Landscape for Women
Nicola Smith - Chartered Financial Planner
How Have Women's Finances Changed Over the Years
Business Protection Insurance - Do You Need It?
Sources: https://www.ons.gov.uk/employmentandlabourmarket/peopleinwork/employmentandemployeetypes/articles/familiesandthelabourmarketengland/2017,
https://www.workingfamilies.org.uk/wp-content/uploads/2017/01/Modern-Families-Index_Full-Report.pdf,
https://www.moneyadviceservice.org.uk/en/articles/childcare-cost, http://www.managers.org.uk/about-us/media-centre/cmi-press-releases/gender-pay-gap-new-transparency-rules-show-female-managers-earn-less, https://www.gov.uk/government/uploads/system/uploads/attachment_data/file/509500/BIS-16-145-pregnancy-and-maternity-related-discrimination-and-disadvantage-summary.pdf, https://www.carersuk.org/news-and-campaigns/features/10-facts-about-women-and-caring-in-the-uk-on-international-women-s-day,
https://www.mentalhealth.org.uk/statistics/mental-health-statistics-mental-health-work, https://www.mentalhealth.org.uk/statistics/mental-health-statistics-family-and-parenting