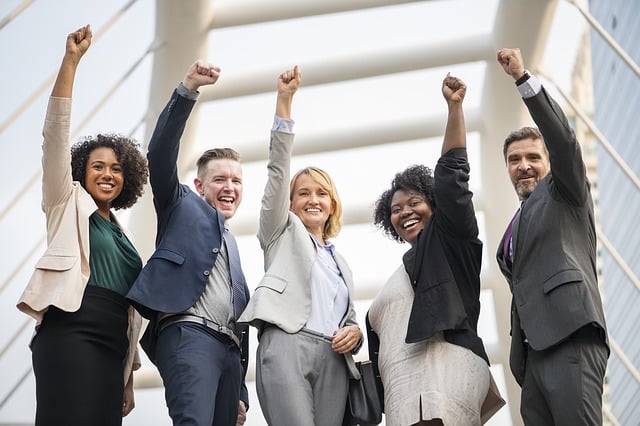 Meet Mary (not her real name for client confidentiality purposes). Mary is a business owner and has a dedicated team of staff that are the backbone of her company.
When Mary came to us, she knew that her workforce was key to the businesses current success and future profits. Mary wanted to show her employees how much she valued their contribution and keep the talent that the company had attracted, especially as some individuals had been with the business for many years. However, she was not in a position to offer the staff a financial reward for their hard work in the way of a salary increase or bonuses.
We worked with Mary to understand the company's finances, their business strategy, aims and goals for the future. MRA identified employee benefits as a tool that Mary could use to give back to her employees and make them feel valued.
Mary had not considered before providing benefits such as a death in service or income protection for her staff. She was concerned that the costs would mean that it was not a viable option financially. Especially as she had already discovered that the business couldn't afford any salary increases or financial bonuses.
However, we explained that the cost to provide those benefits and purchase a plan that would insure all the employees would actually be fairly minimal in comparison to giving everyone additional salary or bonuses. We worked with Mary to find the appropriate package and help set up the employee benefit offer for her employees. Each member of Mary's team now has a death in service benefit of multiple times their salary, giving their own family financial security should a tragedy occur.
Mary's workforce was extremely happy to receive such a benefit in recognition of their hard work. Not only did they feel valued as part of the business, but they also felt that the company really cared about their family.
Employees that feel cared for and appreciated are likely to be happier in their work. In turn, employees who are happy at work are also more likely to be more productive, focused and want to succeed. All of this is a benefit to your business and its profitability.
A good employee benefits offering has the potential to help you retain key people and attract new talent to facilitate your business to continue being successful in the future. MRA can help you to identify the best employee benefits package for your workforce so that your company and its staff can look forward to a brighter future together.
Further information
If you found this information useful you may also want to check out the following:
Mike Robertson Associates Limited is an appointed representative of Lighthouse Advisory Services Limited which is authorised and regulated by the Financial Conduct Authority. See Full Details.
They help individuals, businesses and families achieve the best quality of life they can with the resources they have. MRA specialise in corporate solutions, cash-flow analysis, taxation, savings and investments, lifestyle planning and much more. Lifestyle Financial Planners are passionate about working with you to help you achieve your life and financial goals, get control of your finances to enjoy a brighter financial future.
Based in East Sussex we service clients across the South East, Sussex and Kent, including smaller towns such as Ashford, Battle, Bexhill, Bodiam, Brighton & Hove, Cranbrook, Crowborough, Eastbourne, Hailsham, Hastings, Heathfield, Herstmonceux, Lewes, Mayfield, Newhaven, Rye, Seaford, Sevenoaks, Tenterden, Tonbridge and Tunbridge Wells.