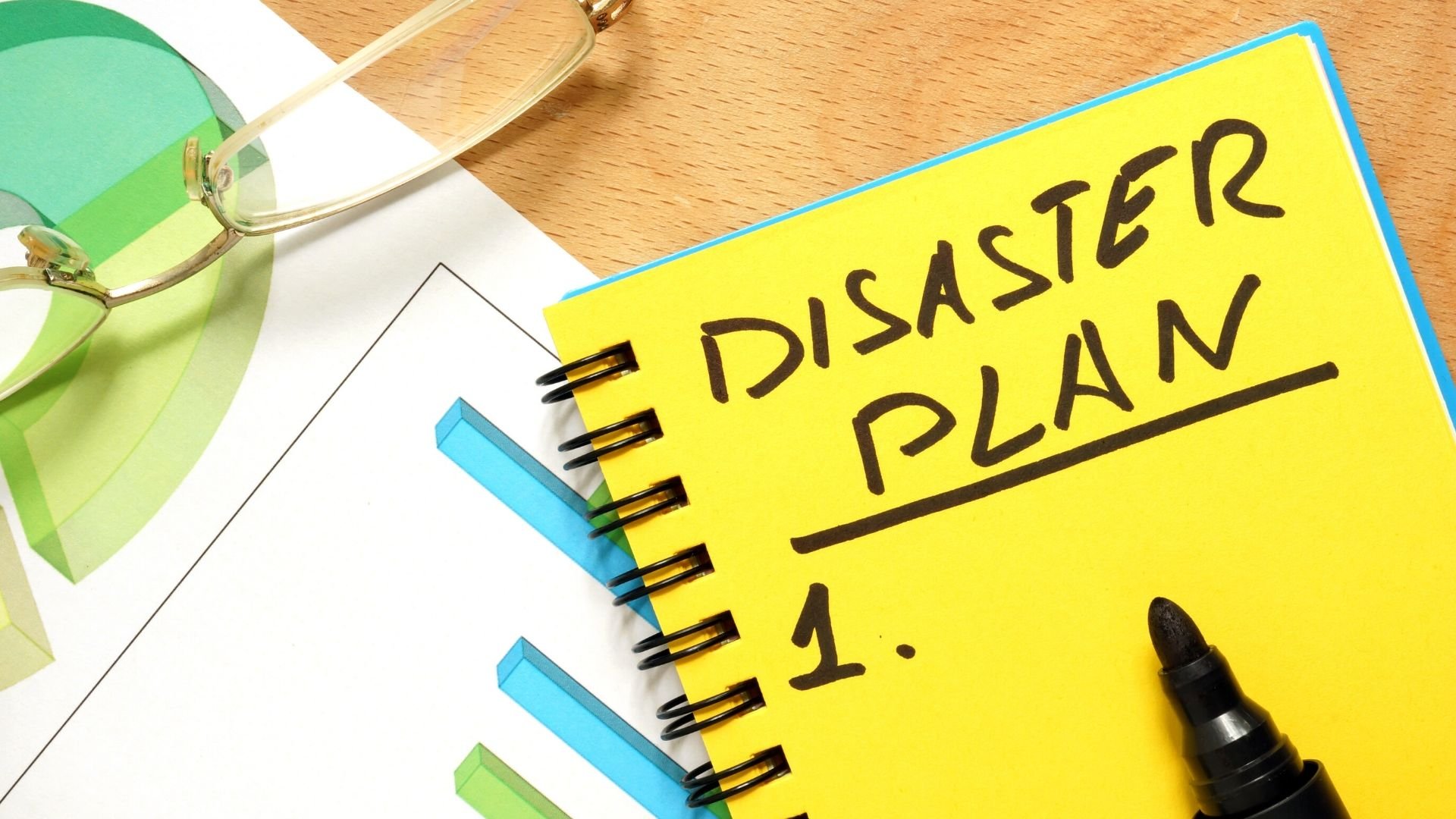 You know that saying 'it never rains but it pours'? Well, that can be true in business just as much as day to day life. Planning for the worst-case scenario is something all businesses should do to ensure longevity. Here are our tips for contingency planning.
1. Identify your risks
Take some time to analyse what the most significant risks to your business might be, with an emphasis on those that are most likely to happen.
It could be any number of things from your supplier ceasing trading overnight to several staff members all being unable to get into the office on the same day.
2. Have robust documentation
Do you have clear operational procedures documented? Would it be easy for someone to pick up and continue running the business just from the information you have captured?
Consider what you need to have easily accessible so that in a disaster recovery situation, a person could clearly see how the business operates.
Cover things such as who the senior members of staff are and what they are responsible for, who your suppliers are and how are they invoiced, how is your website set up, who hosts it, which company or individuals manage your IT, what the sales process is etc.
You may also need copies of this information stored securely in a way that would be accessible from a remote location, not just your current premises.
3. Back everything up
We live in a technological age and businesses rely on that technology to run efficiently. This also means the risk of things such as a cyber-attack could leave not only your systems inaccessible but also potentially your reputation damaged and have long term effects on your company's viability.
Backing up all your systems on monthly, weekly, daily or even multiple times a day is crucial. Being able to have a copy of your website and operational systems should you be a victim of ransomware will give you the best opportunity to get back online with minimal disruption to customers.
4. Have a disaster recovery plan
There should be a disaster recovery plan that has clear processes for how and when to implement it. For example, if there were a terrorist attack, how would staff be communicated with, would you have all their correct contact details, information about their next of kin?
If you cannot access the company's building due to fire, for example, where would you set up alternative offices? How would the IT be accessed, could employees work from home?
Look at your key risks and run through what would need to happen in each scenario and where your current gaps in processes or information are. Then create mitigation plans so that you can limit the negative impact in the event of a disaster.
Further information
If you found this information useful, you may also want to check out the following:
Mike Robertson Associates Limited is an appointed representative of Lighthouse Advisory Services Limited which is authorised and regulated by the Financial Conduct Authority. See here for full details.
Specialising in Life Centred Financial Planning, MRA is unlike other traditional independent financial advisors – we are so much more. We help individuals, businesses and families achieve the best quality of life they can with the resources they have. Life Centred Planning is about the person, not the product and our Life Centred Financial Planners look at how your money can be arranged so that it's serving your aims and dreams in this lifetime.
We are experts in cash-flow analysis, retirement planning, taxation, savings and investments, life centred planning and much more. We are passionate about working with you to help you achieve your life and financial goals, get control of your finances to enjoy a brighter financial future.
Based in East Sussex we service clients across the South East, Sussex, Kent and the whole of the UK including smaller towns such as Ashford, Battle, Bexhill, Bodiam, Brighton & Hove, Cranbrook, Crowborough, Eastbourne, Hailsham, Hastings, Heathfield, Herstmonceux, Lewes, Mayfield, Newhaven, Rye, Seaford, Sevenoaks, Tenterden, Tonbridge and Tunbridge Wells.