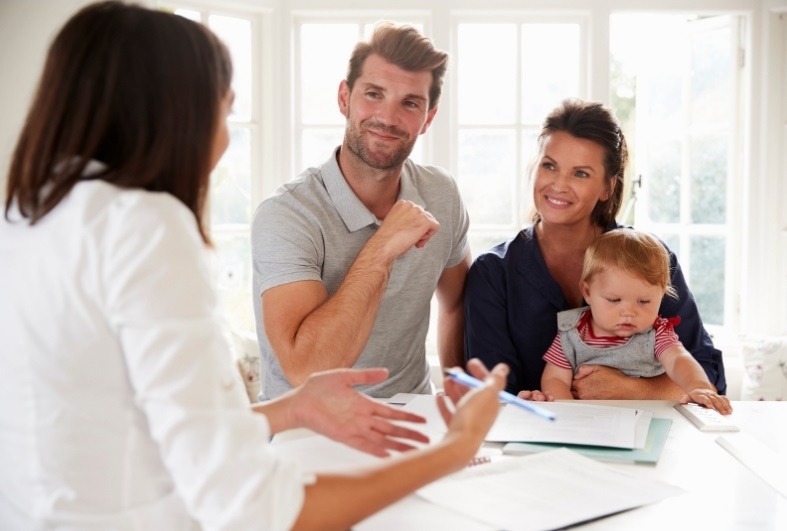 You probably have lots of life goals that you would really like to achieve, however, arranging your finances to support those aims can be challenging. After all, you still have day to day costs to meet, the worry of putting aside enough for retirement and providing an inheritance for the kids when you die. That's why seeking independent financial advice can make all the difference, but is it value for money?
I could just ask a friend
We all have a mate that seems to have a lot of financial knowledge or maybe they are good at dealing with their own money. You trust them as a person, so why wouldn't you trust them when it comes to finances?
Because they only know what they know, the same as you. Are they really that great with their money, or are they just better at it than you; or do they just talk a good game?
While advice from friends and family may have some merit, there is a big difference between getting 'an answer' and getting 'the answer that is right and appropriate for you and your circumstances' - which may be completely different from your friends or family.
What about the internet?
Technology is a wonderful addition to modern life and can be extremely useful when you need to find out about a topic. However, it is no replacement for independent financial advice from a Life Centred Financial Planner.
You can fill out questionnaires that give you options, compare prices for financial products and search for all manner of money related topics. The thing that all these ways of getting financial advice are lacking is actual advice and the nuances of you as a human being.
They don't know that you are hoping to leave the house to your niece instead of your son or that pot of money that everyone thinks they will get when you die is your secret stash to use when you retire and can travel the world.
It can't know how you arrived at where you are today, the triumphs and successes you have had, the challenges you have faced, and what your hopes and dreams for the future are.
It won't be there at the end of a phone when you're worried or confused about something. Offering support in times of tragedy and flexible advice in times of affluence.
There's no 'yes, but....' option in an online flow chart.
Google can't identify where you might be making yourself financially vulnerable or highlight that if your partner died or you divorced, you would have insufficient income to live off.
Robo-advice can set out terms and conditions, fees and how the technicalities of a product is set up but you may still not understand how it works or if it's right for you - financial language is often baffling.
Why a Life Centred Financial Planner?
So how do we support and add significance?
For Life Centred Financial Planners, our core principals are NOT about the money or Assets Under Management (AUM) as its known.
Life Centred Financial Planners's use the same acronym of, AUM, but it means so much more to us and our clients.
A Life Centred Financial Planners's principal focus is:
A - ALIGN, what's meaningful to our client.
U – UNDERSTAND, our clients are always unique to us.
M – MONITOR, by adjusting life changes and transitions, we are creating a brighter financial future for our clients.
It's all about you, we invest in you, not your money. It may sound counter-intuitive to you at first after all, don't we give financial advice?
Yes, but we need to get to know you before any of that can happen. The reason is that until we understand your story, we believe that we have no right to tell you what to do with your money.
All our Life Centred Financial Planners are open, friendly and approachable. We allow plenty of time for each appointment, there is no rushing. We take the time to listen and appreciate your life and what your goals for the future maybe. It's a safe place where you can speak about your fears and reveal those hidden ambitions. So, that we can help you make decisions that are unique to you and your life.
We use cash flow modelling to help you visualise how your finances work currently and how your money and assets could be better utilised to support your life financially. It highlights any financial vulnerabilities so they can be addressed, incorporating costs of living, inflation and life's catastrophes. It also helps people see the positive in their situation and where opportunities could exist. However, it is only a tool that we use in addition to our own expertise.
Together, with you, we create a bespoke financial road map plan that takes into consideration everything that we discussed, but that also allows flexibility for circumstances to change should that be needed.
We help you look at the wonderfully exciting things such as planning for a dream vacation or buying a new home. But, we also support you with discovering if you need to prepare for long term care costs in the future, or financially protecting you and your family in times of tragedy. Facing the emotional topics, such as a loved one passing on, in an empathetic and practical way so that you can have peace of mind about the future.
Our Life Centred Planners will only discuss financial products with you if the plan we create together identifies a need or you have queries about something specific related to a product. We are not about selling products to people, we are passionate about helping you create a brighter future and arranging your finances to support your life goals.
We offer the type of caring environment that you can't get online and talk about topics you would never discuss with your friends. From helping you get your paperwork in order, and locating lost pensions to assisting you in thinking about later life planning. Our Life Centred Planners are here to take away your financial stresses and give you someone in your corner that you can rely on. You can find out more about how we are different here.
Advice is for everyone
It's a common misconception that you need to be rich to seek financial advice. This is not the case. Independent financial advice can benefit everyone, no matter what your circumstances.
For those who have no savings or struggle to keep track of money, receiving advice on how best to organise their finances and plan for the future can be invaluable. Without seeking financial advice, they may never be able to improve their situation alone.
Is it value for money?
You may never have considered that Life Centred Financial Planners could potentially save you money by stopping you from making expensive financial mistakes if you misunderstand tax rules or investment schemes.
By assisting you in discovering options that align with your goals, so you make suitable financial choices, you may also potentially increase your wealth.
A Life Centred Financial Planner considers the possible economic future so that you can have peace of mind that your pension, for example, will provide enough income as the cost of living increases over your lifetime.
They highlight any shortfalls or areas that need addressing from ensuring your will states your wishes correctly to implementing financial protection for your family. Areas you may not have given much thought to before and protecting you from potential financial instability.
Would you attempt to fix your car if it went wrong with little or no mechanical knowledge? No, you probably would go to an expert and pay them to get you back on the road. It's the same with your finances. The money you spend obtaining independent financial advice could make all the difference to how smoothly your finances run for the rest of your life.
Clients often tell us that the advice we give has saved them much more than the money it cost in the long run. Why not come and see for yourself?
We offer a 1-hour complimentary consultation. There is no obligation to sign up to anything, just an opportunity to chat with us and find out how we could help. Get in touch today to book your space and discover how life centred financial planning can change the way you think about your finances and give you peace of mind for the future.
Further information
If you found this information useful you may also want to check out the following:
Mike Robertson Associates Limited is an appointed representative of Lighthouse Advisory Services Limited which is authorised and regulated by the Financial Conduct Authority. See here for full details.
Specialising in Life Centred Financial Planning, MRA is unlike other traditional independent financial advisors – we are so much more. We help individuals, businesses and families achieve the best quality of life they can with the resources they have. Life Centred Planning is about the person, not the product and our Life Centred Financial Planners look at how your money can be arranged so that it's serving your aims and dreams in this lifetime.
We are experts in cash-flow analysis, retirement planning, taxation, savings and investments, life centred planning and much more. We are passionate about working with you to help you achieve your life and financial goals, get control of your finances to enjoy a brighter financial future.
Based in East Sussex we service clients across the South East, Sussex, Kent and the whole of the UK including smaller towns such as Ashford, Battle, Bexhill, Bodiam, Brighton & Hove, Cranbrook, Crowborough, Eastbourne, Hailsham, Hastings, Heathfield, Herstmonceux, Lewes, Mayfield, Newhaven, Rye, Seaford, Sevenoaks, Tenterden, Tonbridge and Tunbridge Wells.