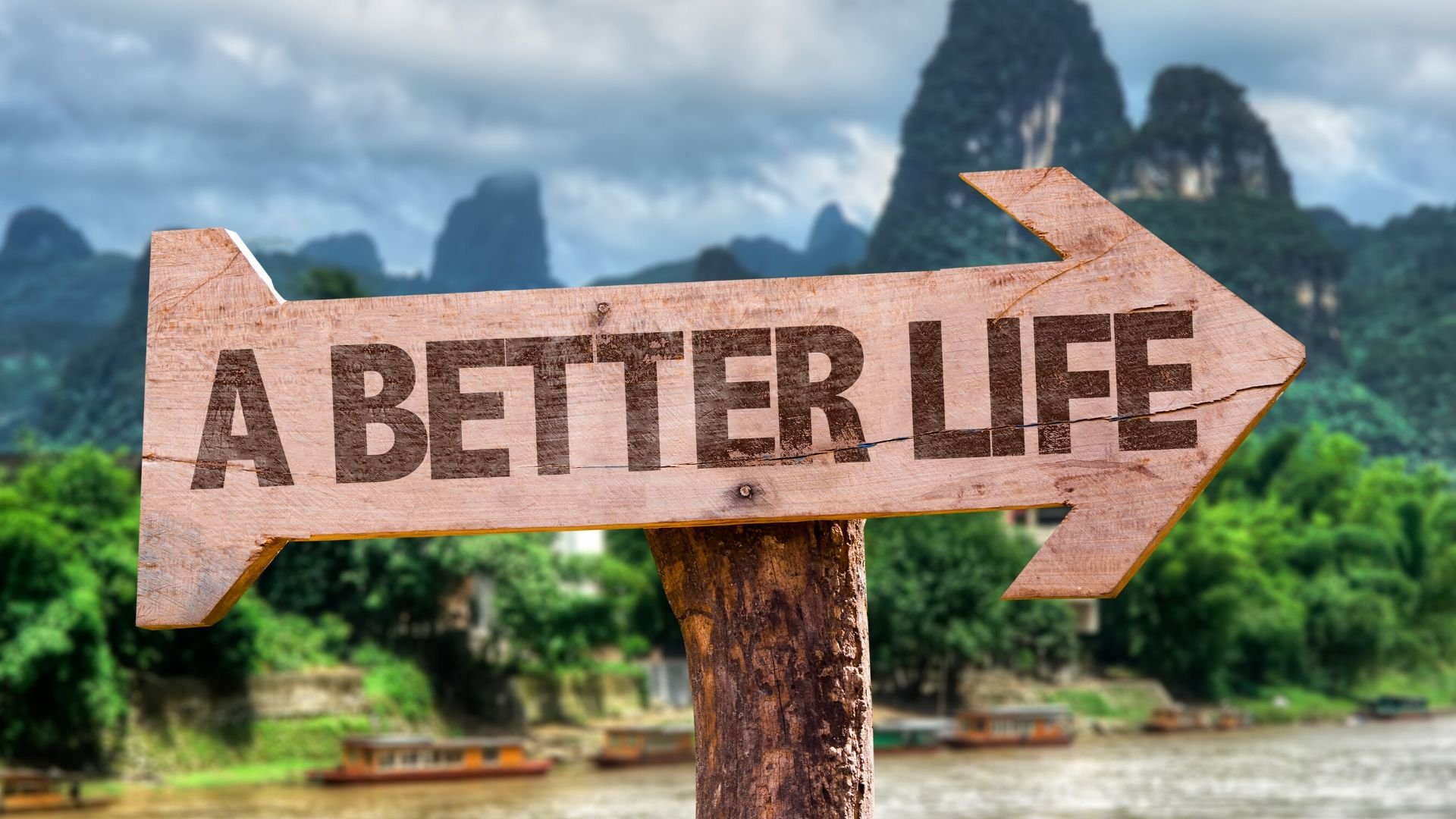 Have you ever wondered who we are and what makes us different from other financial advisors? Read on to find out how a Life Centred Financial Planner can help you create a brighter financial future and why people choose us over traditional financial advice.
Who are we?
Mike Robertson Associates are Life Centred Financial Planners. This means that we focus on you and your life first. We take the time to get to know you and understand your values, how you arrived to this place in your life and your hopes and fears for the future. We believe that until we have all the relevant information about your life, we are not in a position to formulate a strategy to help you achieve a brighter financial future.
How are we different from other advisors?
Life Centred Financial Planning attends to you, and should not be confused with Independent Financial Advisors, Mortgage Advisors or Wealth Managers. Those professionals focus on the sale of financial products. This is never the starting point for our Life Centred Financial Planners.
We start by getting to know you personally, your current situation and what you wish to achieve in your lifetime by listening and listening again. Next, we create your unique financial plan that establishes how to utilise the resources you have available to achieve your goals.
Finally, and only if relevant, we identify any financial products you may need to support your plan and life goals. Not everyone requires financial products. Sometimes all you need is emotional support or financial reassurance from a caring and knowledgeable professional. Every person is treated as an individual and advice is always tailored to your circumstances.
Our Life Centred Financial Planning service is exceptional value. Our fees are fully explained until you understand them and before you commit.
Helping you to live your best life
Life Centred Financial Planning helps you live your best life. Through our ongoing relationship, we share your life experiences and support you through all of life's challenges. We are passionate about working with you if you are trying to create a better future for yourself and your family.
We highlight the downside of any financial decision as well as the positives. Making sure you fully understand the choices you have and how they are suited to your life.
We are always on hand
When you work with Mike Robertson Associates, our team are available at the end of a phone, or email, to answer any questions or concerns you may have along the way. No matter how minor your query, we will always be here, providing the support you need.
We pride ourselves on giving a personalised service and care about everyone we work with. We celebrate the wonderful joys of life with you and are here to help when tragedy occurs.
You can trust us
We understand that building real trust takes time. Our mission is to become your trusted advisor. We offer a complimentary no-obligation 30-minute consultation to start this journey.
Our Life Centred Financial Planners have in excess of 50 years experience between them. You'll find them knowledgeable and extremely qualified, but at the same time very approachable, empathetic and practical. Don't take our word for it, here is what our clients say:
Mrs B - I never imagined I would make use of a financial advisor but once I took the first step I knew I'd made the right decision. The team at MRA are really helpful, knowledgeable and really seem to understand the concerns I had never having used similar services before. Now 5 years on I feel really comfortable with my financial goals, have confidence for my financial future and have explored some options I would never have considered before.
Mr H - Very happy to be working with MRA Associates and their friendly approach. Mike and colleagues are happy to listen and understand aims before offering lots of good advice. Meetings and conversations are never rushed. It's good to have access to an ongoing clear and reassuring outline of our financial affairs for the foreseeable future.
Finally, we are an appointed representative of Lighthouse Advisory Services Limited which are authorised and regulated by the Financial Conduct Authority – see here for details.
Contact us today
Contact us today on 01424 777 156, or via email: info@mraltd.com, to make an appointment, we would love to hear your story and help you achieve your financial goals for the future.
Further information
If you found this information useful, you may also want to check out the following:
Mike Robertson Associates Limited is an appointed representative of Lighthouse Advisory Services Limited which is authorised and regulated by the Financial Conduct Authority. See here for full details.
Specialising in Life Centred Financial Planning, MRA is unlike other traditional independent financial advisors – we are so much more. We help individuals, businesses and families achieve the best quality of life they can with the resources they have. Life Centred Planning is about the person, not the product. Our Life Centred Financial Planners look at how your money can be arranged so that it's serving your aims and dreams in this lifetime.
We are experts in cash-flow analysis, retirement planning, taxation, savings and investments, life centred planning and much more. We are passionate about working with you to help you achieve your life and financial goals, get control of your finances to enjoy a brighter financial future.
Based in East Sussex, we service clients across the South East, Sussex, Kent and the whole of the UK including smaller towns such as Ashford, Battle, Bexhill, Bodiam, Brighton & Hove, Cranbrook, Crowborough, Eastbourne, Hailsham, Hastings, Heathfield, Herstmonceux, Lewes, Mayfield, Newhaven, Rye, Seaford, Sevenoaks, Tenterden, Tonbridge and Tunbridge Wells.
Sources:
UK Government - Winter Fuel Payment
Energy Saving Trust - Home Insulation - How Much Could You Save?