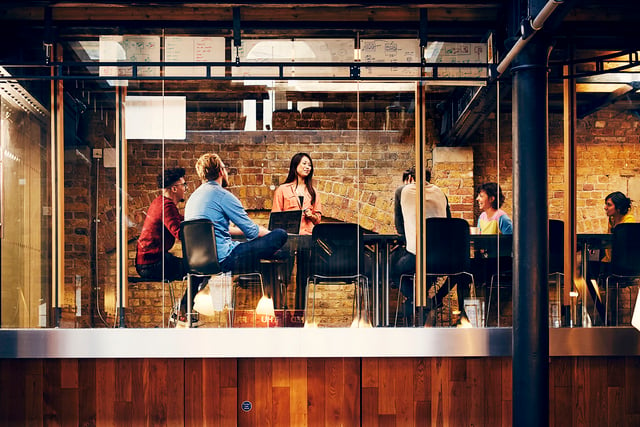 New research has shed light on a productivity problem among UK SMEs.
93% of small and medium firms surveyed in London and 78% of businesses across Yorkshire, the South West and East England have admitted they have a productivity issue1.
To combat the problem, some firms are turning to the world of employee benefits to address the situation. 46% are looking to wellbeing measures such as flexible working while 36% are offering other perks and incentives2.
All in all, for a variety of reasons, it can be a difficult moment for SMEs. And with 99% of all private sector UK businesses being small or medium enterprises3, an issue for SMEs means an issue for the wider UK economy.
Brexit
Of the many emotional and logistical problems raised, how Brexit will affect business is one of the hardest to predict.
A new survey of approximately 10,000 firms looked into exactly that question. It found that SMEs are likely to be the most heavily and negatively affected by the UK leaving the European Union.
Dr Ross Brown led the research. He said: "Brexit-related concerns could result in a range of negative consequences for UK SMEs, especially the impact on reduced capital investment, which critically weakens and undermines their ability to grow and prosper4."
It's an unstable time. Businesses, particularly SMEs with reduced budgets, need to look internally at the resources already available – and how to make more of them.
A benefits package that supports workers in their most vulnerable moments is one such way to make a workforce happier, engaged and therefore more productive.
Competition
Another particular worry for SMEs is competition. 64% of UK SMEs have said they face competition from new digital players in their industry5. Competition is fierce – and it's not going anywhere.
Keeping up with new, digitally savvy competitors is difficult for any business. And investing in digital can be expensive.
An alternative is investing in an even more valuable resource than technology – employees.
Employee benefits are a security blanket that can increase employee loyalty and therefore retention. Unum figures show that the loss of an employee earning £25,000 a year or more costs a business an average of £30,614 – a major strain for any SME to bear6.
SMEs are also less likely to have an HR department or Financial Director than their larger competitors, as well as potentially smaller budgets. It means they may be less likely to consider employee benefits as a source of employee satisfaction. But those that have can give themselves an advantage when it comes to recruitment and retention in the SME world.
Costs
55% of small businesses in the UK fear survival as costs escalate7.
A common misapprehension about employee benefits is that they are expensive. However, an employee benefits package could be a relatively low investment and can often be tailored to suit any size or shape of organisation.
Facing the issues surrounding workplace productivity means looking after employees. And for that, employee benefits can provide a high-impact solution. Find out more about how working with a Lifestyle Financial Planner could benefit your employees here.
MRA are Lifestyle Financial Planners, they promise to help individuals and families live the best quality of life they can with the resources they have. MRA specialise in estate planning, help with making a will, savings and investment planning, protection planning, money management and much more. Lifestyle Financial Planners are passionate about working with you to help you achieve your life and financial goals, get control of your finances and enjoy a brighter financial future.
Based in East Sussex we service clients across the South East, Sussex and Kent, including smaller towns such as Ashford, Battle, Bexhill, Bodiam, Brighton & Hove, Cranbrook, Crowborough, Eastbourne, Hailsham, Hastings, Heathfield, Herstmonceux, Lewes, Mayfield, Newhaven, Rye, Seaford, Sevenoaks, Tenterden, Tonbridge and Tunbridge Wells.
Sources:
1,2 TheHRDirector.com. (2018). London SMEs struggle with productivity
3 FSB. (2017). UK small business statistics
4 University of St Andrews. (2018). The impact of Brexit on UK small and medium-sized enterprises
5 SME Insider. (2016). SMEs must adapt or struggle
6 Unum. (2014). The Cost of Brain Drain
7 Mi Business Mag. (2017). Challenges facing SMEs for 2017