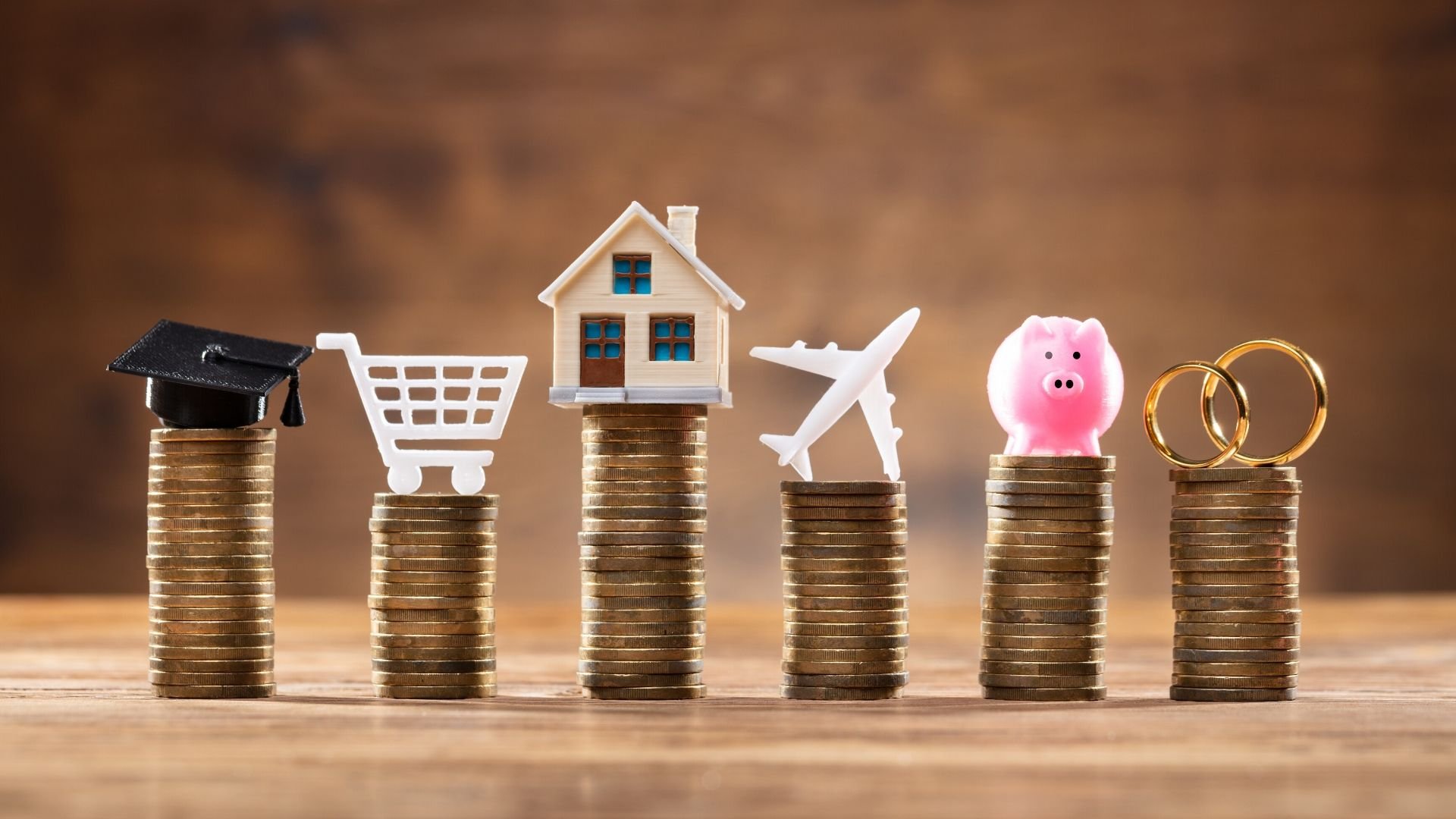 A simple way to help you manage your money is to budget. Here are our tips on how to create a financial budget for 2020.
Carry out a review
Do you know what you spent your money on last year?
Not just the big things like your mortgage or car insurance, but how much did your daily coffee cost you or are you spending hundreds on your food bill each month? If you haven't been tracking your spending, then this can seem like a daunting task. So, just take a look at the last month or two on your bank statements and make a list of where all your money went. If you know where you overspent last year, you can take steps to make savings this year.
Do an audit of your current position
Do you know how much income you have each month and what your outgoings are? If you did the review above, then you probably have a good idea.
You will also want to look at how much money you owe on credit cards and overdrafts. It's easy just to pay the minimum payment each month and not actually consider what the total amount of debt you might have is. Make sure you also look at what the interest rate your paying is. This information can help you when it comes to planning how to deal with your debt.
Don't forget to include any investments you might have, such as ISAs. You want to get a complete picture of your overall financial situation.
Set your goals
What are your goals for 2020? Are you planning a family holiday or saving for a wedding?
No idea where to start? Take a look at our blog post 'Creating goals when you don't know what you want' to get started.
Once you know what your aims are, it will be easier to make financial decisions and see how to prioritise your money.
Is there change ahead?
Are things pretty stable in your life, could there be rent or mortgage increases this year, maybe your job isn't secure, or perhaps you are planning to change career?
While you can't predict the future, you can think about ways in which you could protect yourself from unforeseen circumstances or rising costs. For example, if you only have a temporary work contract, then maybe now is not the time to book that dream holiday.
Create an emergency fund
Do you have emergency savings or do you need to start building a rainy day fund to give you some financial security?
What would happen if you lost your job through redundancy, or your partner became seriously ill, how would it affect you and your finances?
Planning for unexpected catastrophes will help give you peace of mind, knowing that you are financially prepared for whatever life throws at you.
Make a plan
Once you have gathered all the data about your finances, you can start to put your budget together. Using this information, you can start deciding where to allocate your money.
Then it is about setting a budget for each area of expenditure – how much do you have to spend on food, how much will you spend on socialising, alongside more static costs such as rent, car insurance etc.
There are many ways in which you can keep track of how much you are spending from apps to simple spreadsheets – the right solution is the one that you will use, there's no point having a flashy computer programme if you never log in to use it! Sometimes the most straightforward way is just to write it down in a notebook.
Track and adjust as you go
So, you're a budgeting wiz, efficiently tracking your expenditure every month; you know where all your money is going, you might even be saving some! Congratulations, you are on your way to being in control of your finances.
But don't forget that your plan is not set in stone - you can change it, and tweak along the way to suit your circumstances. You may get a pay rise and choose to pay more into your pension or fund a holiday.
It's not about setting up your budget once and then being held to it forever. It's about using your ability to budget to help you achieve the lifestyle you desire, supporting you in reaching your financial goals. We all change throughout the year, and your budget will change alongside you, ensuring you have a brighter financial future.
Get financial support
Budgeting is just one aspect of creating a brighter financial future for yourself. You may wish to think about seeking professional support and working with a Life Centred Financial Planner.
Life Centred Financial Planning services come in different forms depending on how much assistance you need. For some people, a one-off consultation will be ample, but others might need ongoing support. A Life Centred Planner can help you identify your goals, create a bespoke financial plan and provide consistent guidance throughout the rest of your life. Giving you peace of mind about your money and the future.
You'll find our Life Centred Financial Planners, experienced, and extremely qualified but at the same time very approachable, proficient, empathetic and practical. Our Life Centred Financial Planning service is exceptional value too.
We offer a complimentary 30-minute consultation with one of our Life Centred Financial Planners so you, with no obligation to sign up to anything. Contact us today on 01424 777 156, or via email info@mraltd.com, to start creating a brighter financial future today.
Further information
If you found this information useful, you may also want to check out the following:
Mike Robertson Associates Limited is an appointed representative of Lighthouse Advisory Services Limited which is authorised and regulated by the Financial Conduct Authority. See here for full details.
Specialising in Life Centred Financial Planning, MRA is unlike other traditional independent financial advisors – we are so much more. We help individuals, businesses and families achieve the best quality of life they can with the resources they have. Life Centred Planning is about the person, not the product and our Life Centred Financial Planners look at how your money can be arranged so that it's serving your aims and dreams in this lifetime.
Based in East Sussex, we service clients across the South East, Sussex and Kent, including smaller towns such as Ashford, Battle, Bexhill, Bodiam, Brighton & Hove, Cranbrook, Crowborough, Eastbourne, Hailsham, Hastings, Heathfield, Herstmonceux, Lewes, Mayfield, Newhaven, Rye, Seaford, Sevenoaks, Tenterden, Tonbridge and Tunbridge Wells.