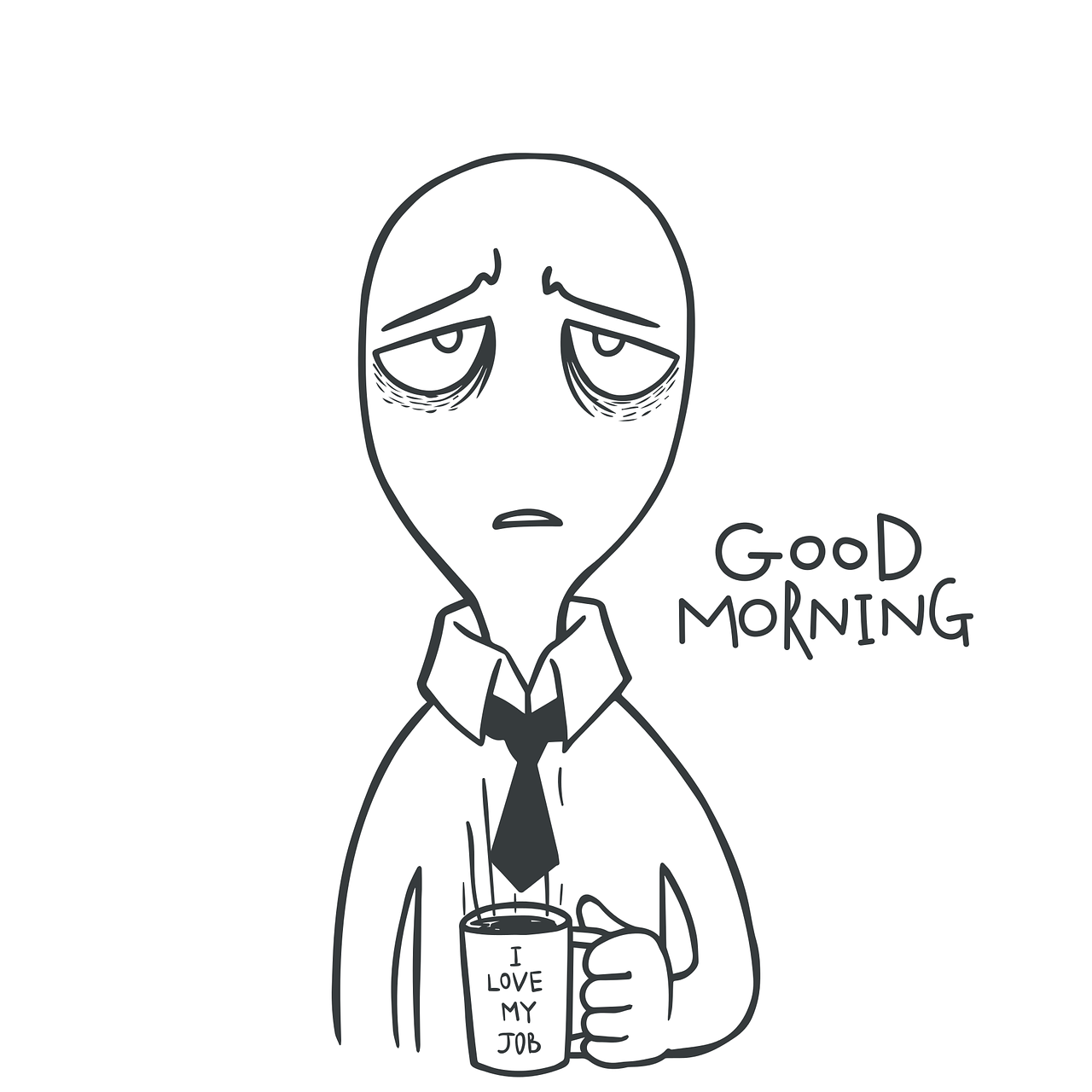 Work-related stress is something all of us experience in various degrees. Sometimes it's what spurs us on to complete a project or stay focused. However, recognising when stress is becoming excessive and starting to affect your life detrimentally is critical to maintaining your wellbeing. So, what are the warning signs and how can you deal with corporate stress.
When it all gets too much - Too Much Stress
There are many causes for stress, including:
Increased workloads due to staff cutbacks
Fear of redundancy
Pressure to perform to ever-increasing expectations
Fear of the repercussions of making a mistake
Lack of input or control over your job
The behaviour of others in the workplace that interfere with your ability to do your job
A culture that is not conducive to a healthy work-life balance
It doesn't matter what the cause of your stress is, no one reason is more valid than another. If it is affecting your performance at work, your home life or your health, then it's time to take action to address the issues.
Warning Signs of Stress
It can be difficult to spot the warning signs early on, meaning that many of us suffer for longer than needed before seeking help. Here are some of the things to look for:
Feeling anxious, irritable or depressed
Problems sleeping
A dread of going to work
Constant fatigue
Muscle tension or headaches
Social withdrawal
Using drugs, alcohol or stimulants like caffeine to cope
Feeling overly emotional
A warning sign could be anything that is not normal for you. You may experience several stress-related symptoms, or it might only be visible in one area of your life. The trick is to try and notice these developing or getting worse over time as that may indicate your stress levels are becoming less manageable.
How to Deal With Work Related Stress
Let's take a look at some of the things you can do to help yourself when stress begins to feel overwhelming.
Reach out
Confide in a friend, family member or colleague. Sharing your concerns or frustrations with someone you can trust can help you blow off steam, become calmer about the situation or gain some perspective when things are challenging.
You may find that your company offer support through a confidential employee assistance programme. This can often give you access to financial advice, counselling and other services. It is usually provided by a third party, and they do not pass any identifying information onto your employer. Meaning no-one will know that you have used the service.
If you do not have anyone you feel you can turn to, then why not try and increase your social circle. Finding a local group or class to join will not only give you a distraction from work pressure but also means that you meet new people enhancing your life outside of work.
There are also many organisations and charities set up to provide support free of charge. The charity Mind is an excellent source of information on how to deal with corporate stress and other wellbeing concerns.
Ask for help with your workload
If you are finding your workload is becoming unreasonable to achieve in the time expected, then speak to your line manager. Be clear about the issues you are having; how long elements of your role take to complete and why the current timescales are not achievable.
Discuss how you can resolve the issues together. Everyone needs a little help from time to time, and there may be other team members that can assist you. Your line manager may also not have realised the pressure you were under. If you are nervous about speaking to your line manager, you can always take a trusted colleague into the meeting for support.
Acknowledge your successes
When stress becomes more dominant in your work life, it can be difficult to acknowledge the things that you are doing well. Remember to celebrate the small day to day victories. Depending on your circumstances this could be as simple as getting to work on time that day.
Take breaks
When we feel under pressure, it is easy to forget to take regular breaks. Take short breaks throughout the day, including at least half an hour for lunch. If you can get outside, that's even better.
Also, ensure you use your holiday entitlement. Take time off to enjoy life outside of work. It can help you to feel refreshed and potentially increase your productivity when you return to work.
Exercise
Exercise can be a good stress reliever, help lift your mood or relax, depending on the type of movement you choose. Find something you enjoy whether that be going to the gym, walking the dog or yoga.
Increase self-care
Start looking after your wellbeing by introducing small acts of self-care each day. It may be as simple as drinking enough water or doing 5 minutes of deep breathing in the car. You can find some more suggestion in our free self-care eBook.
Build in rest
Try not to stay up late and reduce the amount of sleep time available. The better rested you are, the easier it will be to deal with work-related stress and overwhelm. Try and establish a routine of going to bed and getting up at a similar time each day, so your body knows what to expect.
Consider not using screens or your phone in the hour before bed and create a bedtime routine that allows you to start winding down and signalling to your body that you are ready for sleep.
If you have trouble mentally switching off at night, then put a notepad and pen by the bed. When your mind just won't stop thinking, write down everything that comes into your head and get it all out so that you have a better chance of sleeping well.
Prepare
Take a few minutes at the end of the workday to tidy your desk and print off any papers you need for the next day. Write a list of what you need to get done and what tomorrow's priorities are. This will help to reduce the worry you might feel about work and what the day ahead holds.
If you work in a job where as soon as you enter the office people are asking for your input or guidance, then consider if getting there 15 minutes earlier before other staff arrive could help. It may give you a few minutes to gather your thoughts, get a drink and deal with anything urgent. Making you feel like your day is off to a confident start and you are in control.
Accept you are human
Are you a perfectionist? Give yourself a break and accept that you are human also. Try not to set unrealistic goals or agree to things you don't have time to take on. All you can really do is your best, and that may not always be perfect, but that's ok.
Further information
If you found this information useful you may also want to check out the following:
Mike Robertson Associates Limited is an appointed representative of Lighthouse Advisory Services Limited which is authorised and regulated by the Financial Conduct Authority. See full details on the F.C.A website.
They help individuals, businesses and families achieve the best quality of life they can with the resources they have. MRA specialises in corporate solutions, cash-flow analysis, taxation, savings and investments, life centred planning and much more. Life Centred Financial Planners are passionate about working with you to help you achieve your life and financial goals, get control of your finances to enjoy a brighter financial future.
Based in East Sussex we service clients across the South East, Sussex and Kent, including smaller towns such as Ashford, Battle, Bexhill, Bodiam, Brighton & Hove, Cranbrook, Crowborough, Eastbourne, Hailsham, Hastings, Heathfield, Herstmonceux, Lewes, Mayfield, Newhaven, Rye, Seaford, Sevenoaks, Tenterden, Tonbridge and Tunbridge Wells.
Sources: https://www.mind.org.uk/information-support/tips-for-everyday-living/workplace-mental-health/work-and-stress/#.XMBYuXdFw2w