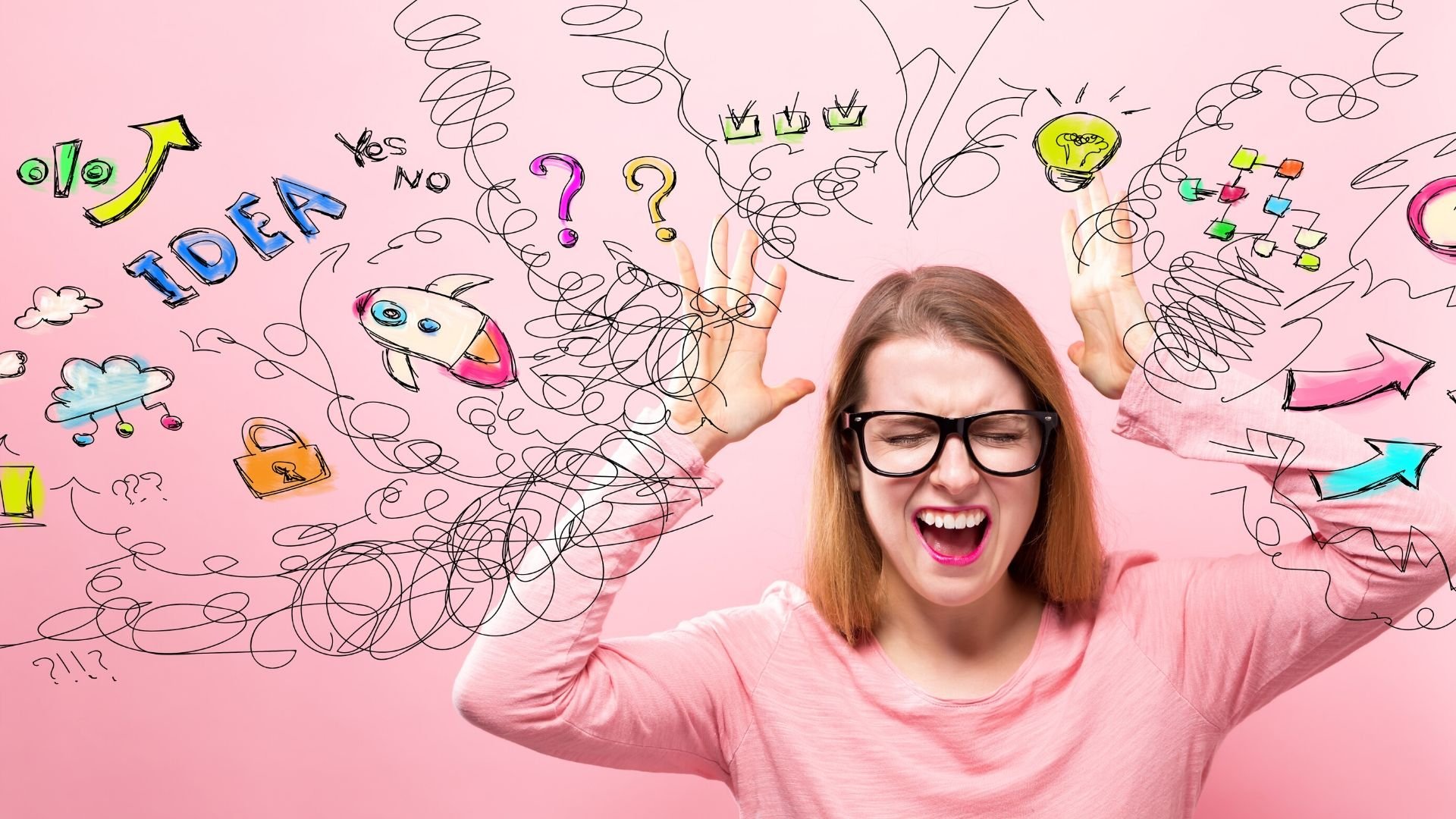 Running your own business can be great, but it can also be stressful and at times, overwhelming. Juggling everything you need to be doing to keep the company afloat can become exhausting, and stress can have a real impact on your everyday life. Here's what you can do to manage your stress as an entrepreneur.
There are several areas in business that have the potential to cause stress, in this article, we will go through key areas and look at what practical solutions you could implement to help manage the impact. We will also take a look at the signs of stress and how to generally manage your wellbeing.
Finding good staff and recruiting
So you know that to be able to run your company efficiently, you are going to need help, but finding staff that will be excellent in the role, reliable, and free up your time can be challenging.
If you run a company that has a high turnover of staff due to the industry you are in, then this element of your business can be time-consuming and stressful.
Solutions:
Firstly, look at what support you actually need. Do you want employees, or could you outsource work to contractors? Is there sufficient work to employ someone, or would you be better working with a flexible small business where you can use their services on an ad-hoc basis? Be clear about your requirements.
If time is something you don't have a lot of, consider using a recruitment agency. They can advertise and shortlist applicants to allow you to focus only on hiring potential staff that meet your requirements. However, this can be very costly with no guarantees.
Managing staff
Now you have staff, you also have a responsibility for their wellbeing on top of your own. In addition, you have to balance their needs for holiday and time off against the operational needs of the business. Factor in people being off sick as well, and you can see why this area can be cause for a massive headache.
Solutions:
Consider implementing an Employee Assistance Programme to help support your employees with their wellbeing. It can be more cost-effective than you might expect. To find out how it could benefit your business take a look at our case study: How we helped a business reward its staff through employee benefits
Review your processes for dealing with holiday applications, and employee shifts to see if it can be more effectively managed. You may be able to automate some of the process using software and even link it to accounting and payroll to reduce your input.
Regulations and compliance
No matter what industry you are in, regulations and compliance will have an effect on your company. Keeping up with the latest developments and ensuring you don't fall foul of the system can be a significant cause for concern amongst small business owners.
It may be something as generic as GDPR, which all businesses have to comply with, or regulations that are specific to your industry alone.
Solutions:
Sign up to updates from the relevant regulatory bodies to ensure you hear about any changes first.
Get legal advice and support should you need to do so. Especially if contracts or other documents need to reflect regulatory requirements.
Seek support from other business owners in the same industry and see what they are doing to tackle any issues – it might help you to create a plan of action.
Stay calm. Quite often, when new regulations are introduced there will be a period of time allocated to allow businesses to update their systems and processes before any penalties are introduced for non-compliance.
The financial pressure of keeping the business afloat and managing cashflow
Research shows that 71% of small business owners have lost sleep worrying about their cash flow. Being a small business can often mean that income fluctuates and planning for this can be a struggle at times. It is a challenge to manage meeting current clients needs, with finding new customers and marketing the business all the same time, especially if you are a sole trader.
Solutions:
Get professional support and consider using a bookkeeper, accountant, or Life Centred Financial Planner to help you manage the finances.
Implement financial reporting and think about using some sort of accounting software that can illustrate what your financial situation is at any given moment so that you can stay in touch with the figures.
Have a robust financial forecast alongside a risk register, to help you plan for the future.
Work-life balance
It can feel like you never switch off from work when you run your own business. Family and home life can suffer, and mental overwhelm can be very stressful.
Solutions:
Take a break. It may seem counter-intuitive that having time away from the company when things are so busy could actually improve your situation. But it's difficult to get perspective when you are so focused and stressed. If you're running on empty, you won't be performing to your full potential, and it could start to impact negatively on your business.
Taking even a day for yourself, where you do not interact with your business at all could make a big difference to your wellbeing. Connect with your loved ones and then return to work renewed and with a more positive frame of mind.
Read our blog post for more tips on creating a work-life balance you can achieve.
Know the signs
It's essential to recognise the signs of stress early on so that you can start taking action before things feel like they have become unmanageable.
Here are some of the things you should look for:
Feeling anxious, irritable or depressed
Problems sleeping
A dread of going to work
Constant fatigue
Muscle tension or headaches
Social withdrawal
Using drugs, alcohol or stimulants like caffeine to cope
Feeling overly emotional
General tips for dealing with work-related stress
Let's take a look at some of the things you can do to help yourself when stress begins to feel overwhelming.
Reach out
As a small business owner, it's easy to feel like the stress of running a business is unique to you. That's why building support networks is essential - find friends, families, mentors or other business owners to talk to.
Sharing your concerns or frustrations with someone you can trust can help you blow off steam, become calmer about the situation or gain some perspective when things are challenging.
Acknowledge your successes
When stress becomes more dominant in your work life, it can be difficult to acknowledge the things that you are doing well. Remember to celebrate the small day to day victories.
Take breaks
When we feel under pressure, it is easy to forget to take regular breaks. Take short breaks throughout the day, including at least half an hour for lunch. If you can get outside, that's even better.
Also, ensure you take time to switch off and enjoy life outside of work. It can help you to feel refreshed and potentially increase your productivity when you return to work.
Exercise
Exercise can be a good stress reliever, help lift your mood or relax, depending on the type of movement you choose. Find something you enjoy, whether that be going to the gym, walking the dog or yoga.
Increase self-care
Start looking after your wellbeing by introducing small acts of self-care each day. It may be as simple as drinking enough water or doing 5 minutes of deep breathing in the car. You can find some more suggestion in our free self-care eBook.
Build-in rest
Try not to stay up late and reduce the amount of sleep time available. The better rested you are, the easier it will be to deal with work-related stress and overwhelm. Try and establish a routine of going to bed and getting up at a similar time each day, so your body knows what to expect.
Consider not using screens or your phone in the hour before bed and create a bedtime routine that allows you to start winding down and signalling to your body that you are ready for sleep.
If you have trouble mentally switching off at night, then put a notepad and pen by the bed. When your mind just won't stop thinking, write down everything that comes into your head and get it all out so that you have a better chance of sleeping well.
Write down your worries
There are always those moments when you're trying to get to sleep, but your brain just won't switch off and let you rest. Or you have so many things going on in your head, that you don't have the capacity to think about anything other than work.
Take a few minutes and write down everything you are concerned about, things that you need to do etc. – anything that is taking up space in your brain. Get it all out on a piece of paper.
This will help you to manage your mental load and stop your brain from whirring at night. Potentially reducing the worry you feel about work.
Accept you are human
Are you a perfectionist? Give yourself a break and accept that you are human. Try not to set unrealistic goals or agree to things you don't have time to take on. All you can really do is your best, and that may not always be perfect, but that's ok.
Getting support
Organisations such as Mind, the Samaritans, the Mental Health Foundation and the Money and Mental Health Policy Institute all have resources and information on how to manage stress.
The government also have a wide range of resources to help you form and operate your business correctly and cover yourself legally, you can access it via the gov.uk website here.
In 2011, the government's Department for Business, Innovation and Skills set up a business "Growth Hub" initiative, intended to facilitate and increase growth and employment in local areas.
The Growth Hubs are partnerships between local authorities and businesses and are commonly known as local enterprise partnerships. 38 local enterprise partnerships exist across England, and your nearest one can be found here.
We offer a 1-hour complimentary consultation where you can speak to one of our experienced Life Centred Financial Planners. Whether you wish to discuss your business concerns or your personal finances, we can help. Get in touch today on 01424 777 156 to make an appointment and start getting the support you need.
Further information
If you found this information useful, you may also want to check out the following:
Mike Robertson Associates Limited is an appointed representative of Lighthouse Advisory Services Limited which is authorised and regulated by the Financial Conduct Authority. See here for full details.
Specialising in Life Centred Financial Planning, MRA is unlike other traditional independent financial advisors – we are so much more. We help individuals, businesses and families achieve the best quality of life they can with the resources they have. Life Centred Planning is about the person, not the product and our Life Centred Financial Planners look at how your money can be arranged so that it's serving your aims and dreams in this lifetime.
We are experts in cash-flow analysis, retirement planning, taxation, savings and investments, life centred planning and much more. We are passionate about working with you to help you achieve your life and financial goals, get control of your finances to enjoy a brighter financial future.
Based in East Sussex we service clients across the South East, Sussex, Kent and the whole of the UK including smaller towns such as Ashford, Battle, Bexhill, Bodiam, Brighton & Hove, Cranbrook, Crowborough, Eastbourne, Hailsham, Hastings, Heathfield, Herstmonceux, Lewes, Mayfield, Newhaven, Rye, Seaford, Sevenoaks, Tenterden, Tonbridge and Tunbridge Wells.
Sources:
How we helped a businesses staff with employee benefits
How can I achieve a work/life balance?
How can I add more self-care into my day?
UK Government Business Guidance
How can I grow my business network in my area?