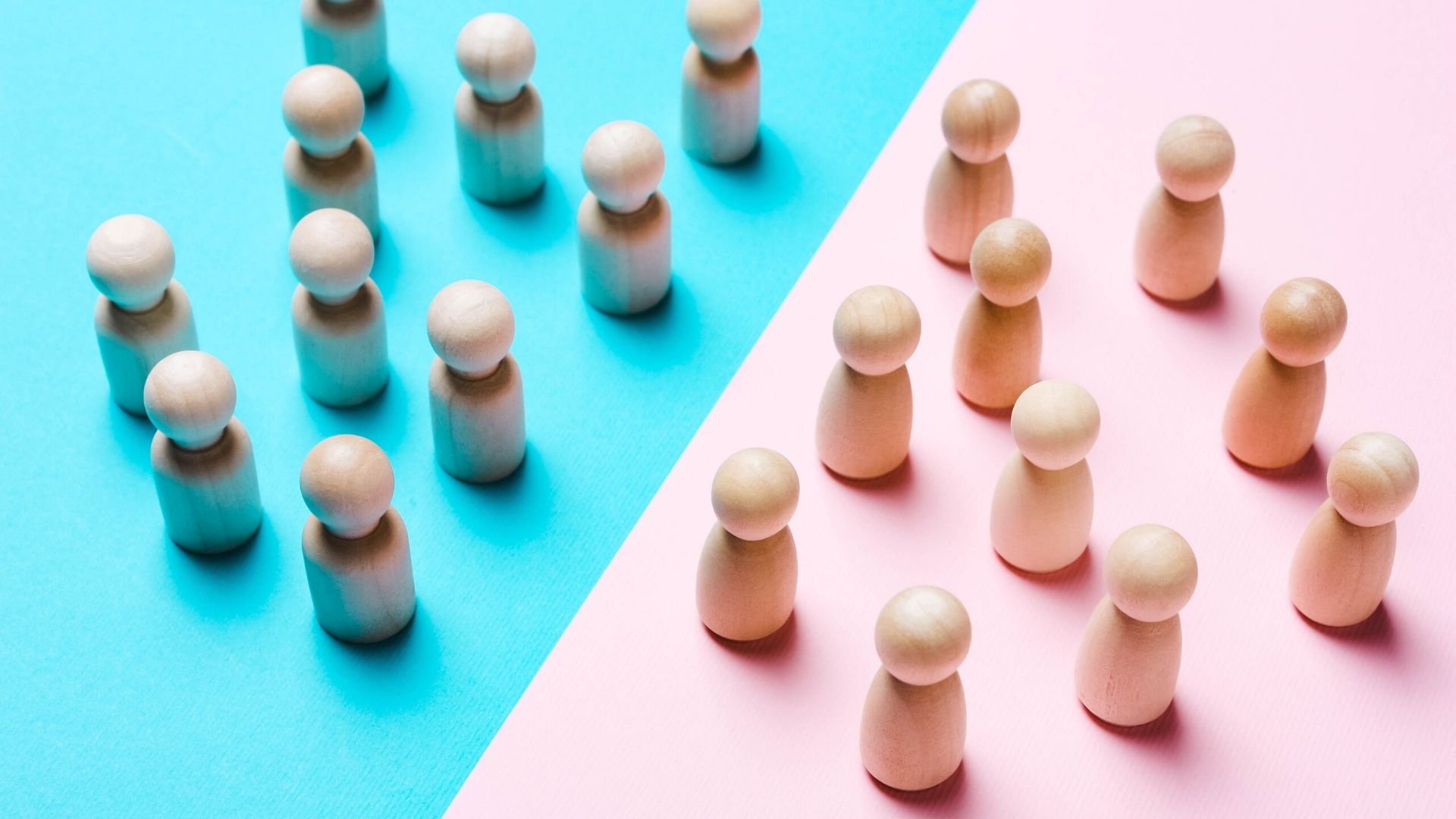 According to the equality charity, The Fawcett Society, it will take 62 years to close the gender pay gap at the current rate. Potentially having a significant effect on the finances of women. So what can you do to financially protect yourself from the gender pay gap?
Of course, it's not just the disparity of pay in their work-life that has an impact on women's finances. For many women they will also take some time out of the workplace to raise a family, or if they do remain employed, women may find that they wish to reduce their hours or change job to match in with family life.
41% of women are working part-time compared to just 13% of men. The briefing paper from the House of Commons, Women and the Economy, states that Female employees are more likely than men to be working in jobs paying the National Minimum Wage.
While you may not be able to correct the pay gap overnight, there are actions you can take to be pro-active with your finances to ensure financial security in the future.
Plan for retirement
Planning for retirement does not mean just ensuring you have been auto-enrolled into your company pension scheme. You need to do more than this or you could run the risk of not having enough money to live off later in life.
Start by understanding how much money you are likely to need in retirement. What you need if you retire today, is not the same figure you will need in 20, 30 or 40 years. Inflation and cost of living will have an effect on not only your savings but also how much your money can buy.
If you are not sure how to accurately calculate this figure, then consider speaking to a Life Centred Financial Planner. We use forecasting software than can help you work out what income you may need when you retire and how this could be affected by economic changes over the years.
Next, understand how much your current pension savings are likely to provide at retirement and whether that will be enough. If you don't have these two figures to compare and never review your retirement plans, then you may find that you run out of money and time at a later date to be able to enjoy the kind of retirement you're hoping for.
Keep up your National Insurance contributions
Many people choose not to claim child benefit if they or their partner earn over £60,000. However, by doing this, you could be losing vital national insurance contributions.
By claiming child benefit for any child under 12, you can get National Insurance credits which count towards your State Pension. Even if you earn above the threshold and therefore won't receive any financial help, you can still apply and get your NI contributions. You can find out more on the gov.uk website here.
Have appropriate financial protection
Research from ActiveQuote states that only 1 in 5 women have critical illness cover, compared to a third of men. Even though more women than men said that they would be unable to meet basic living costs if they became seriously ill.
It is essential to have financial protection to ensure that you have enough money should a tragedy occur. There are many ways to provide this, not just through critical illness cover. You may require life insurance or income protection. You can find out more about the different options in our guide, which you can download here.
Consider how you would cope if you became seriously ill and were unable to work, lost your job, or your partner died. Would you be able to meet your current living expenses? How would your income be affected? Could you afford to take time off work to emotionally recover from a tragedy? If you needed assistance to get to a doctor's appointment or help with the children, how would you pay for those services?
Financial protection could provide you with either a regular amount of money each month or a lump sum to help you manage during times of difficulty. However, it is crucial to discover the appropriate protection option to meet your specific needs. You also need to consider what other savings and assets you have which could impact the choices you make around how much financial protection to put in place. That's why you may wish to consider working with a Life Centred Financial Planner to ensure you find the correct solution to give you and your family peace of mind.
Know your state pension age
State pension age is predicted to continue to rise. With this in mind, it is important to know when you will be able to claim your state pension, as it may be after you plan to retire.
You can check your state pension on the gov.uk website here.
It is crucial to factor in your state pension when looking at your overall retirement plans.
Have an emergency fund
Life has a way of throwing you a curveball from time to time, so it's vital to build up a financial buffer to cover things such as the washing machine breaking down or something more significant like being made redundant.
If you don't currently have a rainy day or emergency fund, then start putting money aside today. Just £3 a day can make all the difference.
Spend less than you earn
Maintain your financial security by spending less than you earn. Use your money wisely and spend with intention. Try to avoid making impulsive purchases or buying things to make yourself feel good. Ask yourself if the items you are purchasing are benefiting your life or becoming a financial drain.
One way to ensure that you don't overspend is to create a budget. You can get free budgeting templates and a step by step guide to setting up a simple budget here.
Talk about money
If you have a partner, then make a point of discussing finances and discovering each other's spending habits and attitude to wealth. Work together as a team and make sure you understand where your money is and how it is being utilised. Don't let one person take on all the responsibility as if you split up or they died, you may find it extremely difficult to unravel if you have no idea how your finances are arranged.
If you are single, then confide in friends and family about your finances. Especially if they are playing heavily on your mind. Getting support from those who care about you is essential to a successful life.
Find a mentor
Find a professional woman to be a business mentor who you can work with. Having someone to ask for impartial and objective advice or guidance in your chosen industry could make all the difference to your career advancement and personal development.
Create goals
Without life goals, it is hard to make financial decisions. It's like trying to find a place you have never been to without a map or any directions.
Once you know what your aims are now, and in the future, it will be much easier to decide how to best utilise your financial resources. For example, knowing you want to buy your own home in 5 years will impact how much you save now.
Get professional support
Independent financial advice could make all the difference to your long term financial security. We offer a complimentary half hour consultation where you can speak to one of our experienced Life Centred Financial Planners. Contact us on 01424 777 156 to make an appointment and find out how we can help you create a brighter financial future.
Further information
If you found this information useful, you may also want to check out the following:
Mike Robertson Associates Ltd is a firm of professional certified financial advisers and an appointed representative of Lighthouse Advisory Services Limited, which is authorised and regulated by the Financial Conduct Authority (FCA). The FCA firm registration number of Lighthouse Advisory Services Limited is 195199. Lighthouse Advisory Services Limited, are wholly, owned subsidiaries of the Lighthouse Group plc, which is part of the Quilter Group of companies. See here for full details.
Specialising in Life Centred Financial Planning, MRA is unlike other traditional independent financial advisors – we are so much more. We help individuals, businesses and families achieve the best quality of life they can with the resources they have. Life Centred Planning is about the person, not the product and our Life Centred Financial Planners look at how your money can be arranged so that it's serving your aims and dreams in this lifetime.
We are experts in corporate solutions, cash-flow analysis, retirement planning, taxation, savings and investments, life centred planning and much more. We are passionate about working with you to help you achieve your life and financial goals, get control of your finances to enjoy a brighter financial future.
Based in East Sussex we service clients across the South East, Sussex, Kent and the whole of the UK including smaller towns such as Ashford, Battle, Bexhill, Bodiam, Brighton & Hove, Cranbrook, Crowborough, Eastbourne, Hailsham, Hastings, Heathfield, Herstmonceux, Lewes, Mayfield, Newhaven, Rye, Seaford, Sevenoaks, Tenterden, Tonbridge and Tunbridge Wells.
Sources:
House of Commons - Woman and the Economy March 2020
UK Government - National Insurance credits
Active Quote - Women left facing gender gap over critical illness cover
UK Government - Check Your State Pension
MRA Blog - How £3 a day could change your life