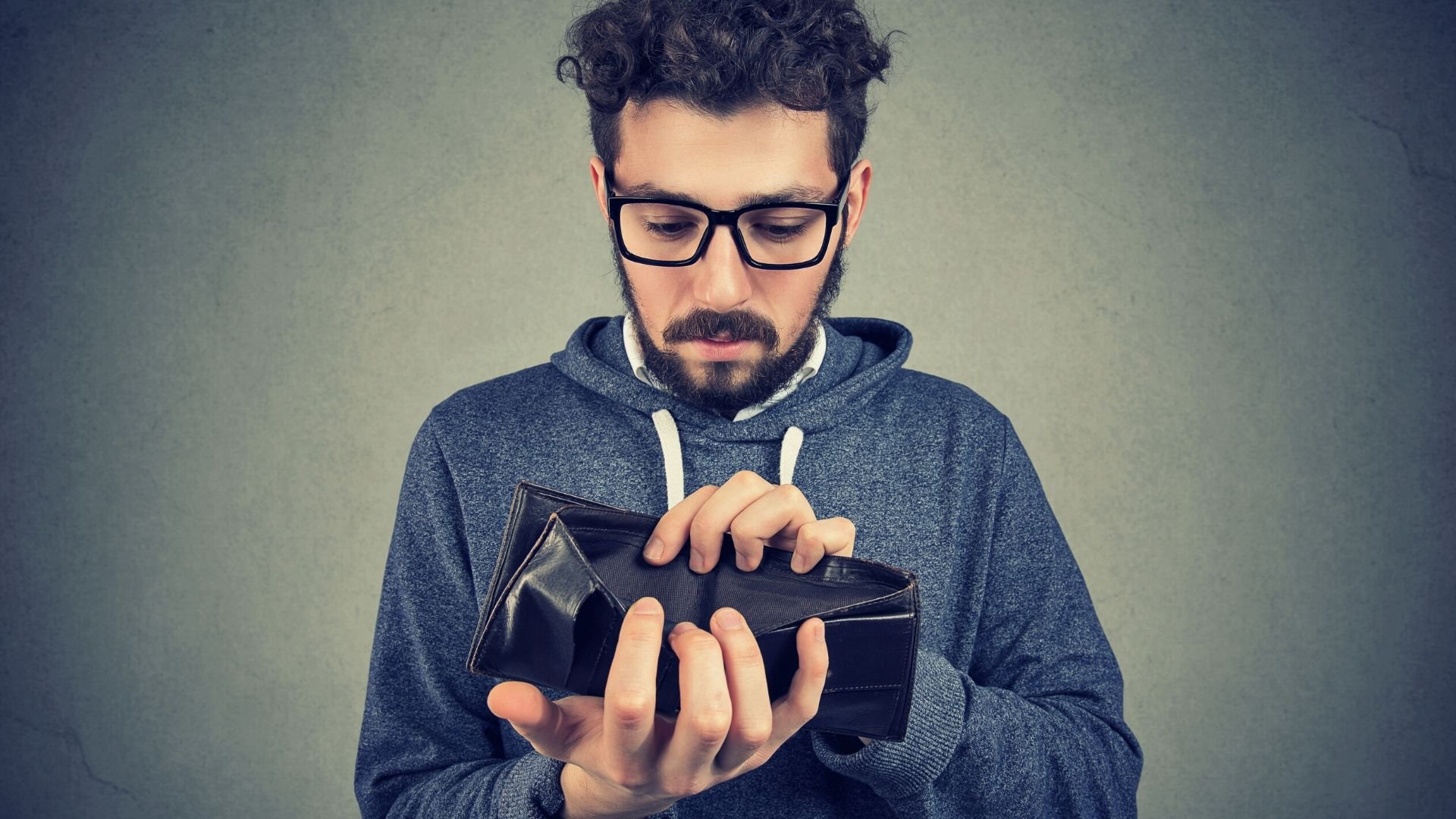 Do you need to save money fast? Maybe an unexpected bill has come in, or you just miscalculated your budget this month. Whatever the reason, here are some tips on how to save money fast.
Need money in 1 week
There's needing extra money soon and then there's needing it right now. If you need to raise additional funds immediately, then try the following:
Call in all debts
Have you lent money to a friend recently? Can you explain the situation and ask them for the money back now? Call in all debts and money that you have lent others. Obviously, if they don't have the money right now, this may not work, but if you don't ask, you don't get.
Sell unwanted items
Have you got clothes, furniture, collectables etc. that you could sell? Get them listed on social media or online selling websites.
Find all your spare cash
Do you have savings anywhere? Is there a loose change jar? Do you have any cashback accounts you could request a withdrawal from? Look in all the places you could possibly have money to see what you can scrape together.
Stop spending immediately
Do not spend on anything this week that isn't an essential living cost, such as your rent or utility bills. Live off what food you already have in, it's incredible what recipes you can come up with if you have no other option.
Most of us have tins in the cupboard and veggies in the freezer. If you do have to top up with the odd thing, it will still likely be less than your usual food shop. Use the money that you have saved on your grocery budget to help raise the extra funds you need. You can get lots of ideas on how to make the most of the food you have with recipes on the Love Food Hate Waste website here.
Ask a friend
If you are in a real jam, rather than get a high-interest loan or use your credit card, could you ask a friend or relative to lend you some money? Ensure you have calculated how and when you can pay them back and that you both understand the terms of the agreement. This option could save you hundreds in accumulated interest fees.
Need money in 1 month
If you need cash in the next month, then in addition to trying the tips above, consider also doing the following:
Stop or cut back on adhoc and unnecessary spending
This is anything that you don't need to maintain a roof over your head or get you to work. Stop buying a coffee on the way to work, make your lunch at home, don't buy magazines etc.
Stop using your credit card
If you have a tendency to use your credit card to pay for things, then remove it from your purse or wallet, so you no longer have the option. Continuing to add to credit card debt will only increase your regular financial commitments and prevent you from being able to save.
Round up your transactions
If you spend £25.18, for example. Round up to £26 and put the 82p into a savings account. It may only be a small amount but every little helps and if you do it for every transaction you make this month you may be surprised at what you can put to one side without really noticing.
Cancel all subscriptions
Cancel everything you subscribe to such as Netflix, your LinkedIn Premium account, magazines, the gym, streaming services etc. If it makes you feel better and you only need to save money in the short term, then console yourself that this won't be forever.
Buy store's own-brand products
Rather than buy your usual branded items, swap to own-brand store products and save some real cash. You may be surprised and find you actually like the less expensive option, meaning you could save even more over the longer term.
Saving over the next 6 months to a year
If you have a slightly longer period over which you want to make a change and save, then the following could help:
Switch provider
Whether it be your home insurance, utility bills, broadband, bank, phone contract or mortgage, shopping around could save you some real money.
Use comparison websites and see if you could get a better rate for your services by switching provider. Some deals may even offer a cash incentive to transfer. Just be sure you have taken into consideration any penalty fees your current provider may charge. Although many companies will pay this fee for you when you switch to them.
If your mortgage deal is ending, then now is the time to look for a better rate and potentially lower your monthly payments.
Get a side job
A great way to find additional income is to get a second income. This might be from babysitting the neighbour's children or mowing your grandparent's lawn, to getting a weekend or evening job at your local pub, garden centre or perhaps freelancing for a company.
This will provide extra money that can be saved in its entirety because your regular income is paying for everything else.
Sign up for cashback
If you are going to buy specific items anyway, then look at ways you can get cashback. It may be by joining a cashback website, or perhaps your bank or credit card offers this incentive.
Implement the 30-day rule
Don't make any adhoc purchases immediately, make a note of the item and then wait 30 days before making a decision. This allows you time to think, prevents impulse buying, and you often find the urgency to own that product has passed after 30 days and you decide not to buy.
Unsubscribe from marketing emails
While this won't put extra money in your back pocket, it will remove the temptation to spend. Unsubscribe from all marketing emails so that you can't be tempted by deals from your favourite brands.
If you are concerned about missing out on savings that the company only offers via their mailing list, then create a separate email account just for marketing emails. This way you won't see the offers every day and can make a conscious decision about when to look and only do so when you have a real need to buy something.
Have house parties
If you and your friends love to socialise, then why not reduce the cost of eating and drinking out by taking it in turns to host a social gathering at your home.
Look for free activities
Saving money isn't about staying in and missing out on all the fun. Look for free events that you can attend in the local area. If you have children, then there are often activities offered at little or no cost during the school holidays.
If you don't have the funds to attend an event or festival, then why not look at volunteering opportunities. You often have time to enjoy the event alongside your volunteering responsibilities. For example, Glastonbury lists companies that are looking for volunteers during this year's festival on their website here.
Rent out unused space
Do you have a spare room, a driveway you don't use, or perhaps a storage area on your property? Rent out unused space to provide an extra income.
Start budgeting
Creating a basic budget to help allocate your income and keep track of your spending is one of the easiest ways to stay in control of your money and start saving. Download our budgeting templates and guide here to get started.
Set goals
If you don't know where you're heading or what you want in your life, then it is difficult to make good decisions about how to get there. Start by identifying what kind of lifestyle you would like and what you want to achieve. Once you are clear on this, it will be much easier to see if a purchase will get you closer to your aims or take you further away. Helping you to stop spending on unnecessary products and ensuring you are making the most of the money you do have.
If you're not sure where to start, take a look at our blog post - Creating goals when you don't know what you want
Get professional help
Working with a financial adviser, such as a Life Centred Financial Planner, could make a real difference to your financial security. They can help you create a plan to build a brighter future that aligns with your goals in the short and long term. Organising your finances so that you can get the most out of them.
Life Centred Financial Planning services come in different forms depending on how much assistance you need. For some people, a one-off consultation will be ample, but others might need ongoing support. You'll find our Life Centred Financial Planners, experienced, and extremely qualified but at the same time very approachable, proficient, empathetic and practical. Our Life Centred Financial Planning service is exceptional value too.
You can find out more about Life Centred Financial Planning and how it could help you in our blog post - For a brighter financial future.
We also offer a complimentary 30-minute consultation to anyone who would like to chat about their concerns. Contact us today on 01424 777 156, or via email info@mraltd.com to make an appointment.
Further information
If you found this information useful, you may also want to check out the following:
Mike Robertson Associates Limited is an appointed representative of Lighthouse Advisory Services Limited which is authorised and regulated by the Financial Conduct Authority. See here for full details.
Specialising in Life Centred Financial Planning, MRA is unlike other traditional independent financial advisors – we are so much more. We help individuals, businesses and families achieve the best quality of life they can with the resources they have. Life Centred Planning is about the person, not the product and our Life Centred Financial Planners look at how your money can be arranged so that it's serving your aims and dreams in this lifetime.
Based in East Sussex, we service clients across the South East, Sussex and Kent, including smaller towns such as Ashford, Battle, Bexhill, Bodiam, Brighton & Hove, Cranbrook, Crowborough, Eastbourne, Hailsham, Hastings, Heathfield, Herstmonceux, Lewes, Mayfield, Newhaven, Rye, Seaford, Sevenoaks, Tenterden, Tonbridge and Tunbridge Wells.
Sources:
https://www.lovefoodhatewaste.com/recipes
https://www.glastonburyfestivals.co.uk/information/jobs/
https://blog.mraltd.com/creating-goals-when-you-dont-know-what-you-want
https://blog.mraltd.com/for-a-brighter-financial-future