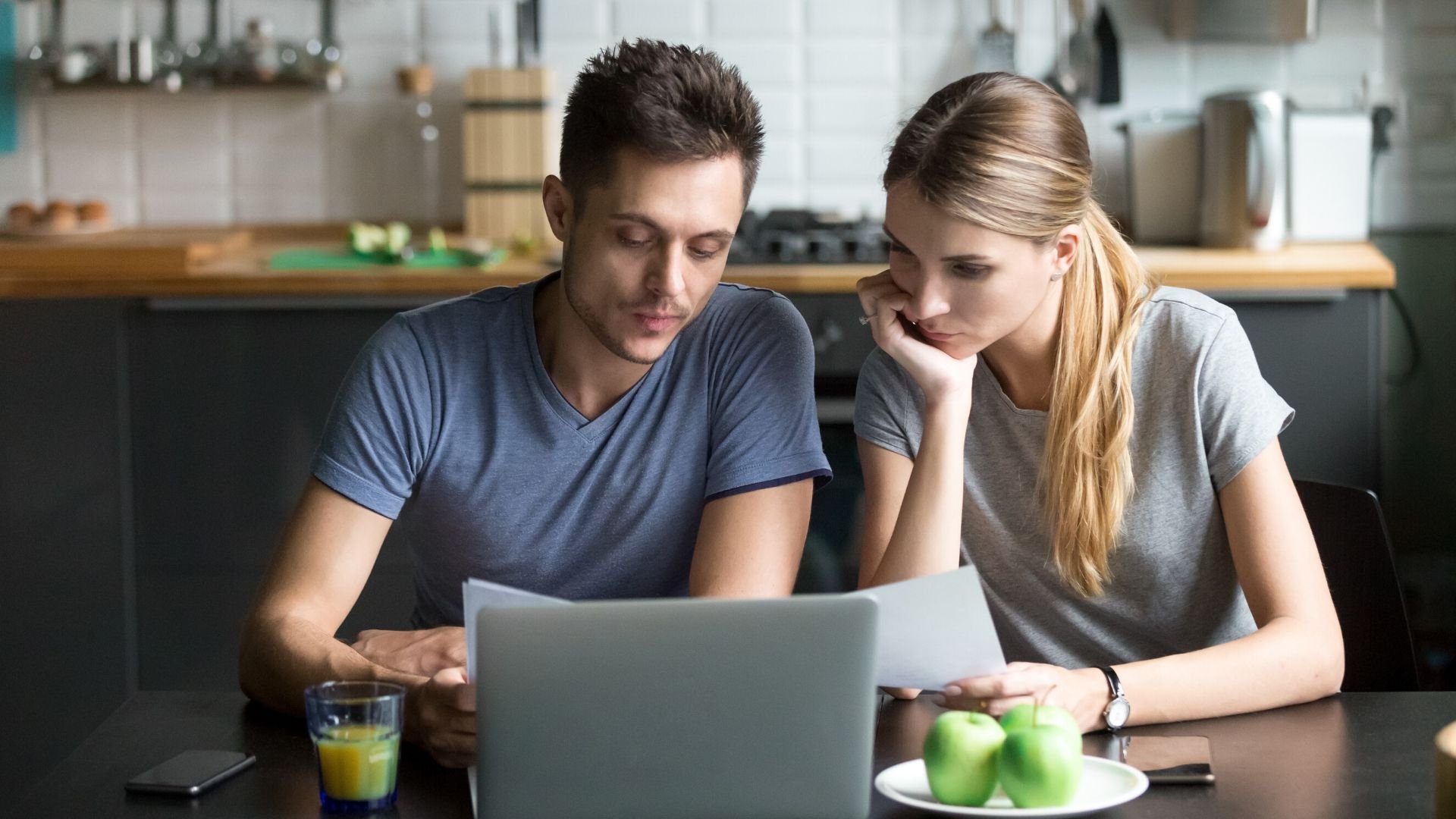 Many families find themselves in situations where they are trying to survive on just one income. This can be due to an unstable job market, changes in family structure, being a single parent household or choosing the option of one parent remaining at home to care for children or elderly relatives. This can be challenging, here are our tips on how to make the most of your money.
A precarious balance
Many people feel the pressure of managing their finances on just one income a real balancing act. With only one primary source of money coming in, there may be no option to be out of employment, even for a short time. This can increase the pressure that the whole family feels, especially the person who is the main earner.
Even if others in the household work, their income may not be enough to meet the essential living costs solely. So, while these monetary contributions can help towards being more financially stable, there is still an underlying concern that any disruption to the primary source could be at best challenging and at worst disastrous for their financial situation.
Effect on mental health
Money, or lack of it, can have a direct impact on your mental well-being with 4 million people at risk of developing a mental illness as a direct result of their financial situation according to research carried out by the charity Mental Health and Money Advice.
It could be argued that if you are the sole person responsible for the financial security and happiness of those around you, or you are a single person with no other financial support, then you may feel the strain more acutely.
The strain on relationships
If you are part of a romantic partnership, finances can often mean that both parties start to feel resentment towards the other person.
The primary earner may have traded time with their children and connection with their partner for financial security. Missing out on school plays or leaving and returning for work when the kids are in bed and only seeing their loved ones at weekends. They may begin to envy the person who is not earning an income outside the home and start to look at the situation negatively.
For the person who is not financially contributing, they may feel that the only reason that their partner can maintain a successful career is due to the support they provide at home. Whether that be caring for children or running the household. They may feel undervalued as their contribution is not measured in money, but it is still vital to the security of their family.
Tips on how to survive on one income
Communicate with your partner or family
Speak to your family/partner openly about money and how you're feeling. If you are a single person confide in friends and loved ones to ease the pressure or any concerns. Keeping the lines of communication open between everyone in the household is key to limiting the build-up of resentment and sharing the mental load.
Check if you are entitled to benefits
Ensure that you are claiming any state benefits that you may be entitled to. You can use the calculators to see if you qualify for financial assistance on the gov.uk website here.
Tackle your debts
If you have debt, then make a plan of how to reduce this. You can find lots of tips in our blog post - 8 tips for tackling debt.
Cut back on your expenses
If you are really feeling the pinch, then take some time to look at all your outgoings, including any regular adhoc spending like lunches at work. Identify where you can cut back on things that aren't an essential living cost.
Financially protect yourself
Ensure you have adequate financial protection should you lose your job, become seriously ill or pass away. There are many different ways to give yourself peace of mind that your family will be financially provided for in times of tragedy, from critical illness cover to life insurance. You can find out more in our protection planning guide here.
Budget
Budgeting is critical to managing your finances. Knowing what's coming in and going out will help you plan and save towards life goals. Download our templates and guide here to get started today.
Start an emergency fund
If you don't have any money in the bank to cover expenses should something unexpected happen, then start building up an emergency fund today. You can make a real difference just by putting £3 a day to one side.
Get professional support
If your financial situation is causing you distress, then several organisations can provide free advice and support. You can find a list of them on the Money and Mental Health Policy Institute's website here.
Alternatively, you may wish to seek the advice of a financial advisor and work with a Life Centred Financial Planner. Our Life Centred Financial Planners can work with you to create a plan that addresses all aspects of your life and helps you to utilise the financial resources you currently have, to create the best experience possible.
A Life Centred Financial Planner can provide emotional support as well as practical advice and guidance. Giving you a financial expert in your corner that understands precisely what's required. Providing you with peace of mind that you are on your way to a brighter financial future.
Life Centred Financial Planning services come in different forms depending on how much assistance you need. For some people, a one-off consultation will be ample, but others might need ongoing support. You'll find our Life Centred Financial Planners, experienced, and extremely qualified but at the same time very approachable, proficient, empathetic and practical. Our Life Centred Financial Planning service is exceptional value too.
We offer a complimentary 30-minute consultation to anyone who would like to chat about their concerns. Contact us today on 01424 777 156, or via email info@mraltd.com to make an appointment without any obligation to sign up to anything.
Further information
If you found this information useful, you may also want to check out the following:
Mike Robertson Associates Limited is an appointed representative of Lighthouse Advisory Services Limited which is authorised and regulated by the Financial Conduct Authority. See here for full details.
Specialising in Life Centred Financial Planning, MRA is unlike other traditional independent financial advisors – we are so much more. We help individuals, businesses and families achieve the best quality of life they can with the resources they have. Life Centred Planning is about the person, not the product and our Life Centred Financial Planners look at how your money can be arranged so that it's serving your aims and dreams in this lifetime.
Based in East Sussex, we service clients across the South East, Sussex and Kent, including smaller towns such as Ashford, Battle, Bexhill, Bodiam, Brighton & Hove, Cranbrook, Crowborough, Eastbourne, Hailsham, Hastings, Heathfield, Herstmonceux, Lewes, Mayfield, Newhaven, Rye, Seaford, Sevenoaks, Tenterden, Tonbridge and Tunbridge Wells.
Sources:
What is Mental Health & Money Advice UK: Mental Health & Money Advice
UK Government - Benefits Calculators
MRA Blog Post - 8 Tips for Tackling Debt
Download our Guide on Creating a Budget
MRA Blog Post - How £3 a day could change your life
Money and Mental Health - Get Help