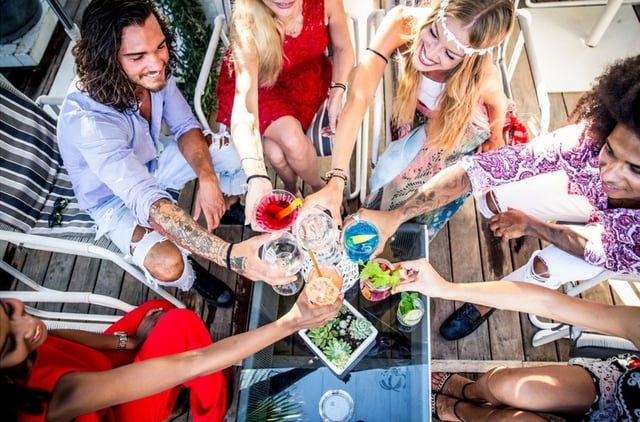 FOMO, or fear of missing out, is a very real thing for most of us today. Social media only serves to perpetuate that feeling by showing us pictures of other people have fun, taking once in a lifetime vacations or buying items that we dream of owning. It's what drives us to continually check our phone for fear of missing out on something everyone else has seen or is getting. But while you're worrying about missing the after works drinks, or getting a secret discount code for your favourite store, what you're really missing out on is enjoying your life post work. If you don't start planning your retirement now, you could be seriously missing out later. Here are 5 benefits of getting started right away:
Your employer is giving you money
If you are contributing to a company pension scheme, then your employer will probably be matching the amount of money you put in each month. Essentially your employer is giving you free money towards your retirement – rewarding you for saving. You may want to think about increasing your contributions to take advantage of this benefit.
Time is on your side
The earlier you start planning for retirement, the more time you have to build up the necessary funds. Find out more here.
Every little helps
Your financial responsibilities may seem a bit overwhelming, and it could leave you wanting to prioritise your disposable income elsewhere. However, investing even small amounts can add up over time. Instead of buying a latte every day, consider saving that money towards later life. Otherwise, you may potentially not be able to afford a daily latte when you retire. Say no to small things now so you can yes to big opportunities later.
Time Flies
It may seem like retirement is a long way off, especially if you still have 30 years or more until you can stop working. However, if you ask anyone who is approaching retirement age, they will tell you how quickly time has flown by. Eventually, the amount of time you have to achieve your financial goal runs out. Planning for your retirement is the key to ensuring you have the funds you need to live the lifestyle you desire at the end of your working life.
You get to choose
The benefit of planning for retirement as early as possible and investing as much as you can towards your goal now is that potentially you get to make the decision when to finish working. It gives you the ultimate freedom and control over your life. You may even want to plan to retire before state pension age, allowing you to fulfil long-held dreams while you're still in good health.
Don't let fear of missing out now leave you with huge FOMO when you retire. You want to be the one in your group of friends having fun and leading the charge later in life. Not stuck at home, or worse at work, without the money to join in, because you didn't start saving in your younger years. Start planning to live your dreams today!
MRA are Lifestyle Financial Planners, they promise to help individuals and families live the best quality of life they can with the resources they have. MRA specialise in retirement planning, debt management, budgeting, goal setting for the life you want, help with making a will, savings and investment planning, protection planning, money management and much more. Lifestyle Financial Planners are passionate about working with you to help you achieve your life and financial goals, get control of your finances and enjoy a brighter financial future.
Based in East Sussex we service clients across the South East, Sussex and Kent, including smaller towns such as Ashford, Battle, Bexhill, Bodiam, Brighton & Hove, Cranbrook, Crowborough, Eastbourne, Hailsham, Hastings, Heathfield, Herstmonceux, Lewes, Mayfield, Newhaven, Rye, Seaford, Sevenoaks, Tenterden, Tonbridge and Tunbridge Wells.