"I wanted to move out of mum and dad's. But I didn't want to waste years renting. I wanted to own my home."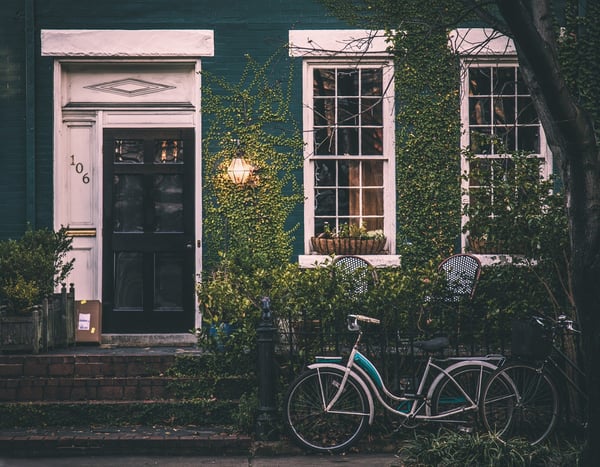 Why Do People Need a Financial Planner?
Our clients usually come to our offices looking for help with a very specific aspect of their personal financial life. Many come after getting married or planning on having a baby. Sometimes, they need to understand insurance policies or other benefits from their workplace. Credit score issues are typical reasons that bring people to seek personal financial planning. Some of our clients want to move out of their parents' home and want to rent or even buy their own home, like Rachel whose story is outlined below.
Once they book a meeting with us and sit down to talk, they soon discover that the lifestyle financial planning approach offers them so much more value than they ever expected.
What is Lifestyle Financial Planning and What is Life Centred Financial Planning?
Lifestyle Financial Planning and Life Centred Financial Planning are different from traditional financial advice. Many traditional financial advisers identify a financial product that they can sell to their client to address the singular perceived need.
A life centred financial planner cares about you and your life. We care about you achieving your best life possible. We care about you being prepared for life's challenges. We want to stand beside you and help you when you need it. We don't want you to face extremely difficult decisions on your own while your emotions are a mess and all you have is Google and other emotional relatives with little or no expert knowledge to help and guide you.
A lifestyle financial planner explores and focuses on your life planning and goal setting. We want to find out what you want to achieve and what your current financial position is long before we ever entertain explaining any potential financial products.
Once we explain the process of financial planning and analysis and how it encompasses your entire life and all the many areas where we help people find peace of mind for the rest of their lives, we create relationships for life.
How Do I Move Out of My Parents Home: Case Study
Let us introduce you to Rachel, who we helped along with setting goals and the start of her financial road map.
Rachel (not her real name due to confidentiality) was referred to one of our Life Centred Financial Planners by an existing client. As a young lady, she was living with her parent's but dreamed of owning her property in the future.
Her concern centered on her understanding the best way to budget her income whilst saving enough for a deposit. With a good job already, she had a small amount in savings, however, she wanted to talk to someone about the best way to save more but also understand the potential deposit goal that she may require in the future.
Our certified financial planner walked her through all of her finances. We put all of her incomings, outgoings and assets in an easy to understand format so she could see everything in both numerical and graphical formats. We helped her create her budget so she could understand the optimum amount of money per month she could afford to set aside for her deposit. We established a concrete timeline of when she would be able to purchase her dream house.
Using our cash flow modelling software, we were able to show her the impact different financial decisions would have on that timeline. Each of us have different wishes and desires in life. We each place different values on our preferences. Some people place more emphasis on owning a car, or socialising or holidaying abroad or even planning for retirement. Our life centred financial planners are able to show you precisely what the impact of financial decisions both big and small will have on your financial plan.
As an example, we could show Rachel the impact of spending £100 a month on a mobile phone plan versus the impact of switching to a £60 a month plan over several years and how many months faster she could move out. We could show her the impact of choosing a holiday in Cornwall this year instead of Asia. Most people never realise how greatly their expenses affect their futures.
Life Centred Financial Planning is More
Life Centred Financial Planning is about more than just investments. We took the time to talk to her about her credit score and how to understand her credit report. We explained how it could potentially affect her application for a mortgage in the future. We provided the financial education she needed to fully understand the ins and outs of credit cards, interest rates and repayments.
We discussed all the additional costs that may not have been factored in when looking to purchase a property such as solicitors, mortgage advisers and surveyors. Buying a house involves so much more than just the purchase price.
After a few meetings and communication between us, we had established a deposit goal and additional fees that would be based on the property price that she was looking at along with the amount of mortgage that she would be able to obtain after speaking with a mortgage adviser for her. She had a concrete financial plan in her hand along with a timeline of how long it would take to accomplish her dream.
With her specific financial plan formalised in writing, we were able to give Rachel more than generalised hopes. We gave her a real end in sight if she stayed the course.
Two years later, our client was able to purchase a property. More than that, she was prepared with the "hidden" additional fees that usually are not taken into consideration when moving. She had enough to cover the deposit, the professional fees and the moving costs to move out of her parent's property.
Conclusion
Rachel could not be more appreciative for the time that we spent with her to discuss the original budget to start her on the savings goal timeline or how we helped her stay the course along her journey or how we helped her through the buying and moving process.
But this is not the end of Rachel's story. It is just the beginning. Stay tuned to read the next chapter. Since buying her house, Rachel's next dream was to retire comfortably while still living her best life, now. Once again, we were able to adjust her financial plan and projections to help fulfill her goals.
Skip ahead just a few months later, and Rachel met Steve. Goals and dreams change again, because that is how life works. The life planning process is all about planning for the unexpected changes and readjusting the course. It is always changing and we will be there every step of the way to help Rachel live the life she wants, no matter what comes up.
If you have goals and aspirations that you long to achieve but can't see how it would be financially possible, speak to a professional. If you want work to live financial planning so you no longer feel like you are living to work, then Get in touch to discuss your new goals; you might be surprised just what the outcome might be. We will work beside you every step of the way through life as your constant companion working toward achieving the life of your dreams.