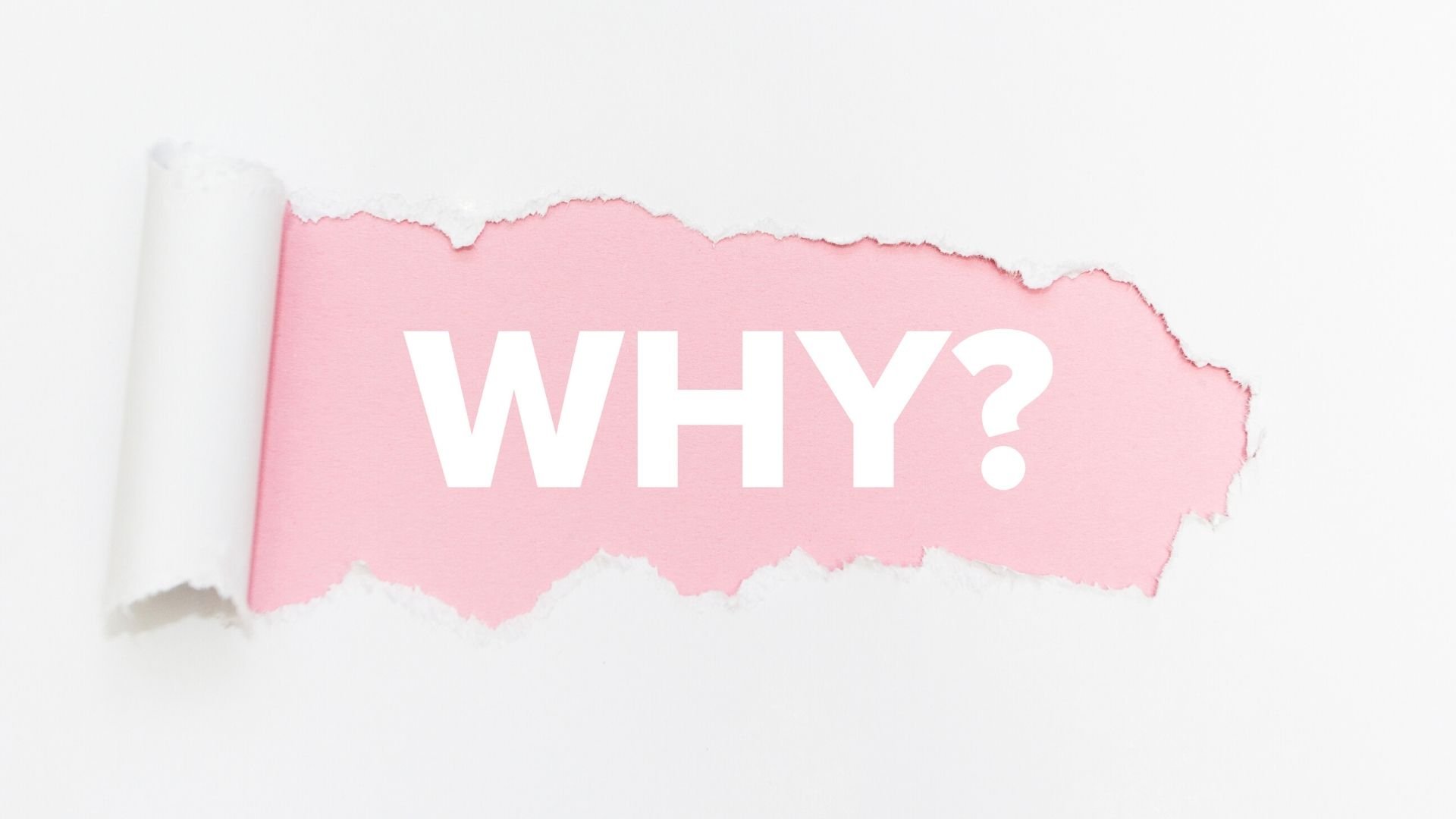 This blog post is part 1 of a six-week challenge to make a positive change to your life. Every Wednesday, we will post another article to get you moving in the right direction. This week we are looking at knowing your 'why' and why that's essential to your success.
You can ensure that you don't miss out on any of the upcoming blog posts by signing up to our newsletter here.
Motivation
Your why is the reason that you will keep going even when you want to quit. It's what will enable you to succeed when others fail. It will be a shining beacon of hope on a grey day.
Having a strong 'why' will make all the difference to your resolve and keep on track with new habits you are trying to introduce.
Enhances decision making
Decision making gets a whole lot easier when you know your 'why'. When making a decision, you can think back to your 'why' and decide whether your options are aligned with that or not.
It can eliminate distractions and keep you focused.
For example, your why is 'I want to pay off my debt so I can work less hours and spend more time with my family'.
If you are then agonising over whether to upgrade your mobile phone, consider whether that additional financial commitment is aligned with your why and taking you closer to your goal, or further away.
It can make your decision much easier to make.
You know what the payoff will be
If you have a clearly defined 'why', then it's much easier to envision the benefits. There has to be some upswing to what you're doing for it to feel worthwhile.
When things start to lose their appeal, it's only natural to lose your passion and give up. Being able to imagine the benefit and see how your life will improve is what will keep you going. That's where knowing your 'why' will really help.
Discovering your 'why'
Take some time to really think about what your why is for wanting to make a positive change in your life. Really challenge yourself to think more in-depth about the question, don't just settle on the first thing that comes to your mind.
For example:
Person 1: 'I want to pay off my debt.'
Person 2: 'Why?'
Person 1: 'So I have more money.'
Person 2: 'What will having more money do for you?'
Person 1: 'I won't have to struggle so much financially each month.'
Person 2: 'Great, so what will not having to struggle mean for you.'
Person 1: 'I won't have to work so many hours.'
Person 2: 'And what will that mean for your life?'
Person 1: 'I will be able to see my kids more and be present with my family.'
So, this person's why is to spend more time being present with their kids. It's not just 'I want to pay down my debt'. The stronger your why and the more you identify the benefits to your life, the better it will be as a tool for success.
Also, check out this TedX Talk from Simon Sinek on Start with Why.
What's your 'why'?
Next week
Next week, as part of this series, we will be looking at how to set goals and why they are essential to making a positive change in your life.
Further information
If you found this information useful, you may also want to check out the following:
Mike Robertson Associates Limited is an appointed representative of Lighthouse Advisory Services Limited which is authorised and regulated by the Financial Conduct Authority. See here for full details.
Specialising in Life Centred Financial Planning, MRA is unlike other traditional independent financial advisors – we are so much more. We help individuals, businesses and families achieve the best quality of life they can with the resources they have. Life Centred Planning is about the person, not the product and our Life Centred Financial Planners look at how your money can be arranged so that it's serving your aims and dreams in this lifetime.
Based in East Sussex, we service clients across the South East, Sussex and Kent, including smaller towns such as Ashford, Battle, Bexhill, Bodiam, Brighton & Hove, Cranbrook, Crowborough, Eastbourne, Hailsham, Hastings, Heathfield, Herstmonceux, Lewes, Mayfield, Newhaven, Rye, Seaford, Sevenoaks, Tenterden, Tonbridge and Tunbridge Wells.
Sources: