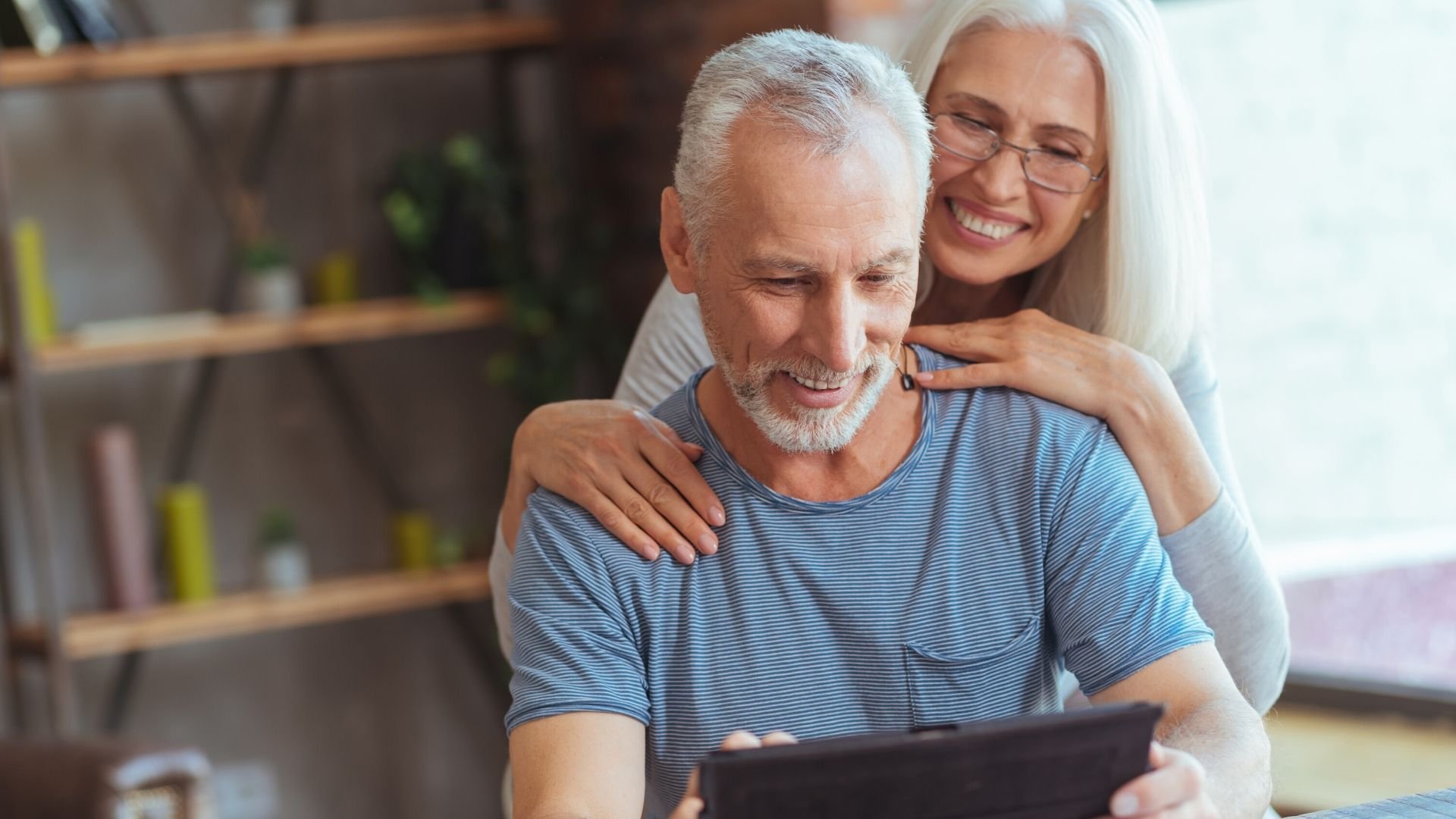 Before you set up a new will, there are a few things you may wish to consider to ensure that your will accurately reflects your wishes.
Who will be the executors?
An executor is someone named in a will as responsible for sorting out the estate of the person who's died. Before deciding on who should be the executor of your will, consider doing the following:
Speak to the person who you wish to be the executor and check they are happy to carry out the duties required of them. If they don't want the responsibility, then you will have time to find another person to take on the role.
Ensure any executors that you appoint know where your will is going to be kept.
Consider naming a back-up executor, in case the original person is no longer capable of carrying out the role when you die, or they have passed away before you.
It is crucial that whoever you choose is someone you trust. You can also appoint a professional executor if you feel that no-one in your family or friendship circle would be appropriate. You can get more guidance from Age UK here.
Who do you want to leave your assets to?
One of the main advantages of creating a will is the ability to say what you would like to happen to your money and assets.
The people or organisations who will receive a share of your estate are called beneficiaries.
Consider who you may like to pas your wealth on to. Are there grandchildren you wish to help? Perhaps you would like to leave a portion of your estate to a charity? Do you want to make specific provision for a person or about an individual asset?
Is there anyone you wish to exclude?
Just as you need to consider who will benefit from your passing, you also need to think about whether there is anyone you wish to exclude from your will.
If this is something you are considering doing, then you might want to seek professional legal advice to ensure that your wishes can be carried out.
In some circumstances, an individual may be able to contest a will. You could also include with your will a Letter of Wishes to explain why you have made the decision. This may also prove useful to any executors should they need to defend a claim against your estate.
What is the impact of Inheritance Tax?
Ensure you understand how inheritance tax works and what the potential impact could be for your beneficiaries. Consider getting professional advice from a Life Centred Financial Planner to ensure that your loved ones will receive the maximum amount of money from your estate while still complying with the tax rules.
You can also give monetary gifts now before you pass that are excluded from inheritance tax. You can find out more about this in our blog post - Gifting rules to reduce your IHT bill.
Who will look after your children?
You can use your will to name the legal guardians for your children should you die before they become adults.
Ensure you discuss your plans with any potential legal guardians so you can have peace of mind that they would be happy to take on the potential responsibility. You may also want to consider naming alternative legal guardians in case the original people are not able to carry out the role for any reason in the future.
You can also set aside a financial provision for your children and your wishes for things such as schooling. Giving you peace of mind that your children would be cared for in a way that you would be happy with, should you no longer be around.
What would you like your funeral to be like?
You can use your will to set out any specific requests you have for your funeral or what should happen to your body.
In addition to your will, you may wish to consider planning and pre-paying for your funeral to minimise the burden and financial impact on your family. Take a look at our blog post for more information on this - Why you should be creating your own funeral.
Have you considered your business interests?
For business owners and shareholders in a private company, it is essential to consider what will happen to your business interests when you die.
Without a will that addresses your business interests explicitly, your family may not have any rights:
to wind up the business to get an amount representing the value of your interest
force the surviving members to buy your interest in the business
sell your interest in the business to any willing buyer on the open market
Read more about this in our blog - Do you need a business will?
Should you also set up a Lasting Power of Attorney?
A Lasting Power of Attorney (LPA) is a legal document that allows you to appoint people to either help you make decisions or make decisions on your behalf, should you not be able to do so or no longer want to. Giving you control by choosing the person who you would like to make meaningful choices about your life and finances in specific circumstances.
You don't need to wait until something happens. In fact, if you do wait, you may not have the mental capacity to set up an LPA, should the unexpected happen, and you became seriously unwell. This makes the situation much harder and costlier to resolve than setting up the LPA well in advance of needing it.
Setting it up now means that it's there if you needed to use it should you suffer a stroke or are involved in an accident that affects your ability to make decisions. You are not giving up control straight away unless otherwise specified.
It can take weeks to set up an LPA so bear that in mind when making your arrangements. If you become mentally incapacitated before the LPA is registered, you will have no-one to make decisions for you in the meantime.
Much in the same way that you create a will to ensure that your loved ones know your wishes when you die, an LPA is a way to communicate your wishes to your family when you are incapacitated.
You can get more information about setting up an LPA in our blog post here.
Get professional advice
Making a will can have all sorts of implications on your finances. It is essential to look at your estate planning as a whole, your will forms just one aspect of that. Consider seeking financial advice from a Life Centred Financial Planner. They can help you look at the resources you have and your goals for the future to discover how you can make the best use of your wealth and assets. Ensuring that you understand any tax implications and that you have enough income to last the rest of your life in addition to leaving a legacy for your loved ones.
Life Centred Financial Planning services come in different forms depending on how much assistance you need. For some people, a one-off consultation will be ample, but others might need ongoing support. You'll find our Life Centred Financial Planners, experienced, and extremely qualified but at the same time very approachable, proficient, empathetic and practical. Our Life Centred Financial Planning service is exceptional value too.
We offer a complimentary 30-minute consultation to anyone who would like to speak to with one of our Life Centred Financial Planners about estate planning and how we can help you create a brighter future for yourself and your family. Contact us today on 01424 777 156, or via email info@mraltd.com to make an appointment.
Further information
If you found this information useful, you may also want to check out the following:
Mike Robertson Associates Limited is an appointed representative of Lighthouse Advisory Services Limited which is authorised and regulated by the Financial Conduct Authority. See here for full details.
Specialising in Life Centred Financial Planning, MRA is unlike other traditional independent financial advisors – we are so much more. We help individuals, businesses and families achieve the best quality of life they can with the resources they have. Life Centred Planning is about the person, not the product and our Life Centred Financial Planners look at how your money can be arranged so that it's serving your aims and dreams in this lifetime.
Based in East Sussex, we service clients across the South East, Sussex and Kent, including smaller towns such as Ashford, Battle, Bexhill, Bodiam, Brighton & Hove, Cranbrook, Crowborough, Eastbourne, Hailsham, Hastings, Heathfield, Herstmonceux, Lewes, Mayfield, Newhaven, Rye, Seaford, Sevenoaks, Tenterden, Tonbridge and Tunbridge Wells.
Sources:
https://www.ageuk.org.uk/globalassets/age-uk/documents/information-guides/ageukil8_how_to_be_an_executor_inf.pdf
https://blog.mraltd.com/gifting-rules-to-reduce-your-iht-bill
https://blog.mraltd.com/why-you-should-be-creating-your-own-funeral
https://blog.mraltd.com/do-you-need-a-business-will
https://blog.mraltd.com/only-14-of-brits-have-set-up-a-lasting-power-of-attorney