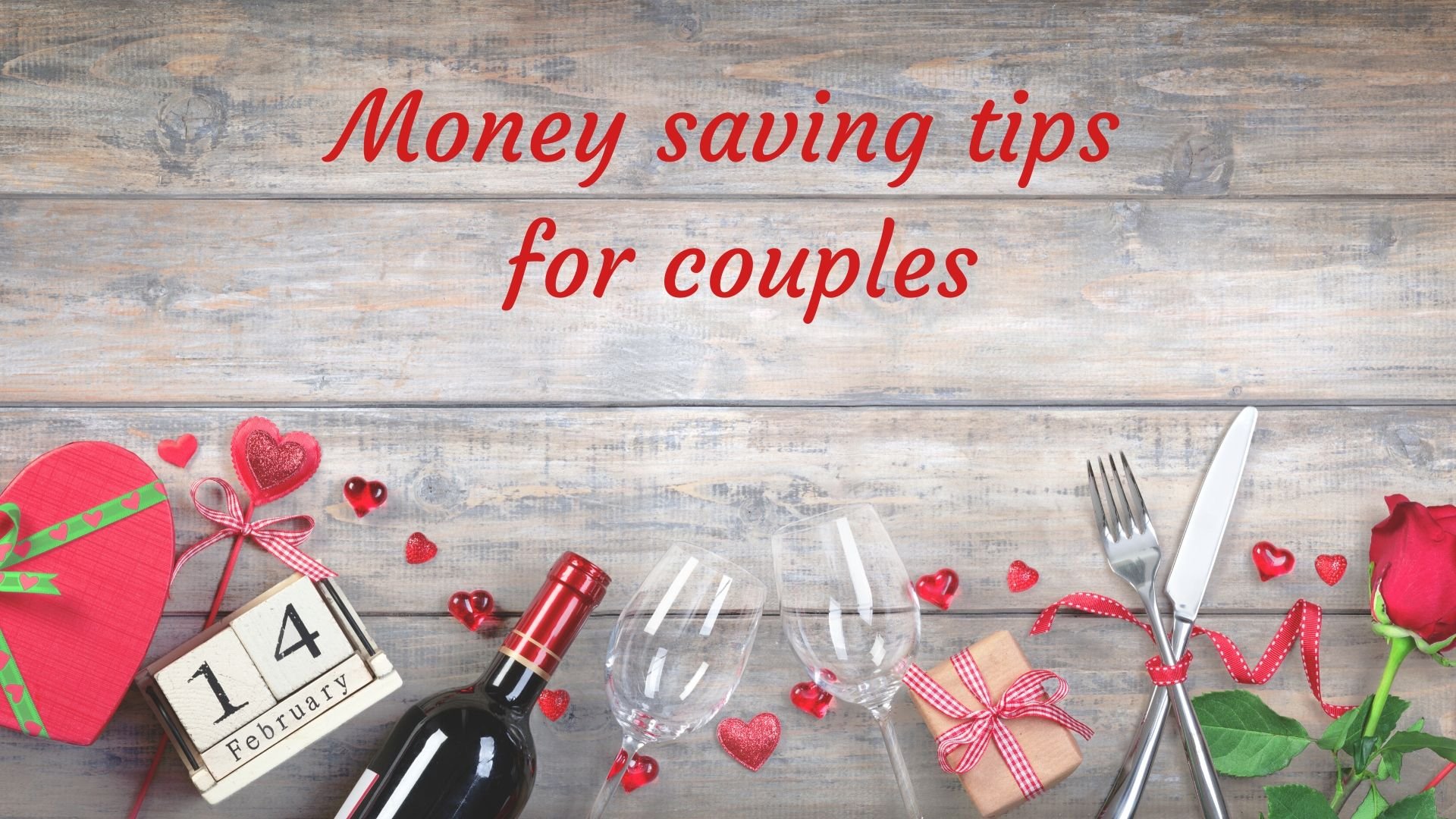 Being part of a couple has many advantages, so why should your finances be left out. Take a look at our tips and make the most of your money.
Talk about money
It sounds simple enough, but people very rarely talk enough with their partner about money. Your long term partner is someone who you trust implicitly, so don't be too embarrassed to discuss finances.
If it helps set some ground rules, such as no judgement, only supportive words to be spoken and offer solutions, not criticisms.
Don't let resentments build up and understand that you are both human. Mistakes will be made, and that's ok.
Work together to create financial security for both of you.
Make the most of tax allowances
If one of you is a non-tax payer and the other pays basic tax at 20%, then you could save some money by claiming the Marriage Allowance.
Marriage Allowance lets you transfer £1,250 of your Personal Allowance to your husband, wife or civil partner - if they earn more than you.
This potentially reduces your tax by up to £250 in the tax year (6 April to 5 April the next year).
You can get more information on the gov.uk website here.
Make a will
Not so much of a money saver upfront but crucial to your future financial security. If you are not married and your partner dies, then you may not be entitled to any of their estate.
Meaning that you could be forced to leave your home and be financially vulnerable. Making a will is essential when preparing for the future.
It is also crucial to ensure that all your beneficiary details are up to date on things such as pensions and life insurance.
Start an emergency fund
Life very rarely goes exactly to plan. Don't get caught out. Start building up an emergency fund so that you have some money to fall back on if the car breaks down or you are ill.
Identify your goals
It can be much more efficient to work on the same goal. If you have shared ambitions, then ensure that you are jointly making plans in the same direction.
It's much easier to look at cutting back on expenses if both of you are really looking forward to the reward at the end.
Where you have individual goals, make sure your partner is aware of them and how much you are financially committing. That way you won't be arguing about why the holiday fund is limping along when you are prioritising paying off your credit card debt.
Two for one
Look out for deals where you can get a discount for being a couple. From 2 for 1 cinema tickets to deals at restaurants and gyms. Maximise what your finances can do for you by utilising any offers you find.
Travel savings
With the two for one railcard, you can save 30% on your train travel, which is on average £129 a year.
You can also get a Gourmet Society card and Tastecard as part of the deal. Check it out here.
Utilise your bank account benefits
Do you have a bank account that provides free travel insurance or other benefits? Often these also cover your partner or dependents. Check with your bank for the rules around eligibility and start making the most of these savings.
Be aware that your finances might be linked
If you have joint finances with your partner, whether it be a bank account, a mortgage or a loan, then you are financially connected.
This means that your partner's behaviour with money can have an impact on your credit rating.
Be aware of this when deciding on how to set up your finances and look at ways to work together to limit any negative impact on the other person.
Providing a pension for your partner
Did you know that you can pay into a pension on behalf of your partner? If you are the primary earner and your partner does not have an income, you could contribute to their pension, providing them with financial security in retirement.
Life Centred Financial Planning Services
Working with a finance professional can help you to tackle many of the financial challenges couples face. That might be just having an impartial party help you discuss your options and make financial decisions without emotions running high. Or it could be to ensure that you are both looked after in the event of a tragedy. Alternatively, you might have dreams of buying a home together or organising a wedding and need a plan for how to financially achieve those ambitions.
Life Centred Financial Planning services come in different forms depending on how much assistance you need. For some people, a one-off consultation will be ample, but others might need ongoing support. You'll find our Life Centred Financial Planners, experienced, and extremely qualified but at the same time very approachable, proficient, empathetic and practical. Our Life Centred Financial Planning service is exceptional value too.
We offer a complimentary 30-minute consultation to anyone who would like to chat about their concerns. Contact us today on 01424 777 156, or via email info@mraltd.com to make an appointment without any obligation to sign up to anything and start creating a brighter financial future together today.
Further information
If you found this information useful, you may also want to check out the following:
Mike Robertson Associates Limited is an appointed representative of Lighthouse Advisory Services Limited which is authorised and regulated by the Financial Conduct Authority. See here for full details.
Specialising in Life Centred Financial Planning, MRA is unlike other traditional independent financial advisors – we are so much more. We help individuals, businesses and families achieve the best quality of life they can with the resources they have. Life Centred Planning is about the person, not the product and our Life Centred Financial Planners look at how your money can be arranged so that it's serving your aims and dreams in this lifetime.
Based in East Sussex, we service clients across the South East, Sussex and Kent, including smaller towns such as Ashford, Battle, Bexhill, Bodiam, Brighton & Hove, Cranbrook, Crowborough, Eastbourne, Hailsham, Hastings, Heathfield, Herstmonceux, Lewes, Mayfield, Newhaven, Rye, Seaford, Sevenoaks, Tenterden, Tonbridge and Tunbridge Wells.
Sources:
https://www.gov.uk/marriage-allowance
https://www.twotogether-railcard.co.uk/