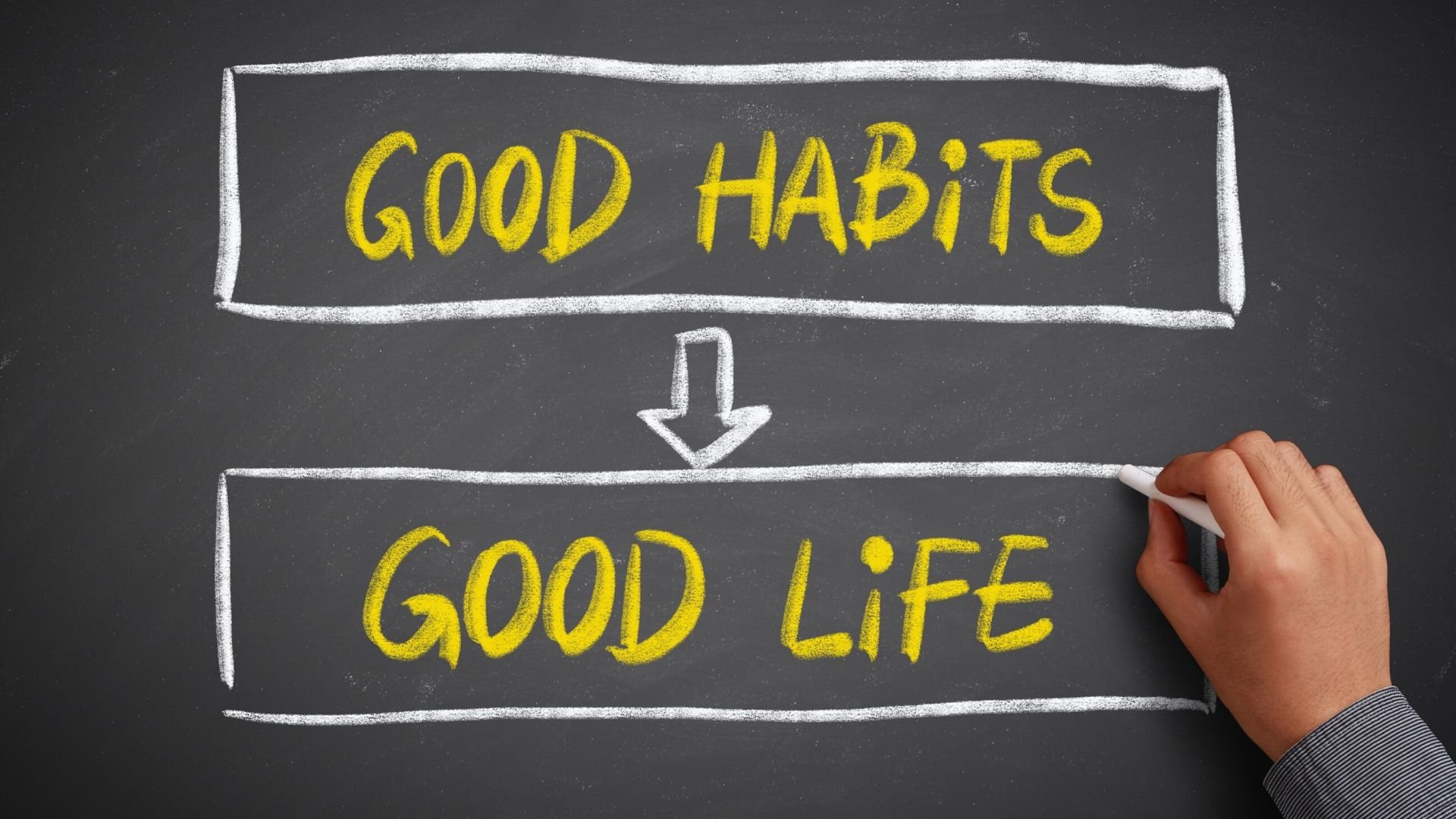 With the start of January, finances may be one thing that is on your mind. Especially if you overspent at Christmas and now have to budget to pay that money back. New Year is a time for a fresh start, and there's no better place to begin that creating new habits around money to bring you peace of mind in 2020. Here are our top tips for creating new financial habits this year.
Know your why
Get clear on why you want to improve your financial situation. Is it to feel better about your money? Set a good example for your children? Be able to retire early? Go on a family holiday?
Know what your 'why' is to help you stay motivated with your new financial habits. Write it down and put it somewhere you will see it daily.
Set goals
Goals are essential when it comes to creating a financial plan. It will aid you in making money decision in the future if you know what you're aiming for and whether a purchase aligns with that goal or not.
Ensure that your goals are SMART – specific, measurable, achievable, realistic and time-bound.
Track your progress
Track your progress on paying off your debts, what you've spent this month, how much you've saved towards a specific goal – and any other financial indicators that could help you stay in control of your money.
Celebrate when you reach a milestone such as paying off a credit card with an internal high five and feel proud that you are one step closer to financial independence.
You may also want to create a budget to ensure that you are utilising your money in the best possible way. Download our free budgeting templates here.
Cut expenditure
Be a little ruthless when looking at how you spend your money. Are their areas where you are making purchases that don't necessarily benefit your life or get you closer to your goals?
Do you need to buy that coffee on the way to work? Are you actually using your gym membership? Do you really want 3 different digital streaming services?
Identify where you can reduce what you spend out and how that money could be used elsewhere. For example, it could be paying down your debt or building up your contingency fund.
Build a rainy day fund
Life will always throw the unexpected your way from time to time, and this can leave you financially vulnerable. Having a fund of money that can help you through such times can be invaluable. Not only in reducing your risk of using debt to deal with an emergency, but also to give you peace of mind and reduce the worry you may feel about a situation.
Just £3 a day can make all the difference, making it simple to start building up an emergency fund today.
Save for the future
Do you dream about what retirement will look like? Fantasise about not having to get up for work on a Monday morning? Well, the stark reality is that if you don't start planning for your retirement now, you may not be able to afford to retire at all! Check out our blog post about what you may need to save for a moderate retirement income to get some perspective.
Start by reviewing your what income your current pension and savings would potentially provide you with when you plan to retire. Find out at what age you may be able to collect your state pension at and how much that would pay you – check here. Calculate what your expenditure could be when you finish your working life, not forgetting to account for inflation and cost of living. Compare all these figures to give a rough idea of whether you are on track for the kind of life you have envisioned.
You can download our free guide here to get more information about planning for retirement.
Get financial support
Getting control of your finances can seem overwhelming. So why not have a professional in your corner to help?
Life Centred Financial Planning services come in different forms depending on how much assistance you need. For some people, a one-off consultation will be ample, but others might need ongoing support. A Life Centred Planner can help you identify your goals, create a bespoke financial plan and provide consistent guidance throughout the rest of your life. Giving you peace of mind about your money and the future.
You'll find our Life Centred Financial Planners, experienced, and extremely qualified but at the same time very approachable, proficient, empathetic and practical. Our Life Centred Financial Planning service is exceptional value too.
We offer a complimentary 30 minute consultation, with no obligation to sign up to anything. Contact us today on 01424 777 156, or via email info@mraltd.com, to make an appointment and start creating a brighter future today.
Further information
If you found this information useful, you may also want to check out the following:
Mike Robertson Associates Limited is an appointed representative of Lighthouse Advisory Services Limited which is authorised and regulated by the Financial Conduct Authority. See here for full details.
Specialising in Life Centred Financial Planning, MRA is unlike other traditional independent financial advisors – we are so much more. We help individuals, businesses and families achieve the best quality of life they can with the resources they have. Life Centred Planning is about the person, not the product. Our Life Centred Financial Planners look at how your money can be arranged so that it's serving your aims and dreams in this lifetime.
We are experts in cash-flow analysis, retirement planning, taxation, savings and investments, life centred planning and much more. We are passionate about working with you to help you achieve your life and financial goals, get control of your finances to enjoy a brighter financial future.
Based in East Sussex, we service clients across the South East, Sussex, Kent and the whole of the UK including smaller towns such as Ashford, Battle, Bexhill, Bodiam, Brighton & Hove, Cranbrook, Crowborough, Eastbourne, Hailsham, Hastings, Heathfield, Herstmonceux, Lewes, Mayfield, Newhaven, Rye, Seaford, Sevenoaks, Tenterden, Tonbridge and Tunbridge Wells.
Sources:
UK Government - Check your State Pension