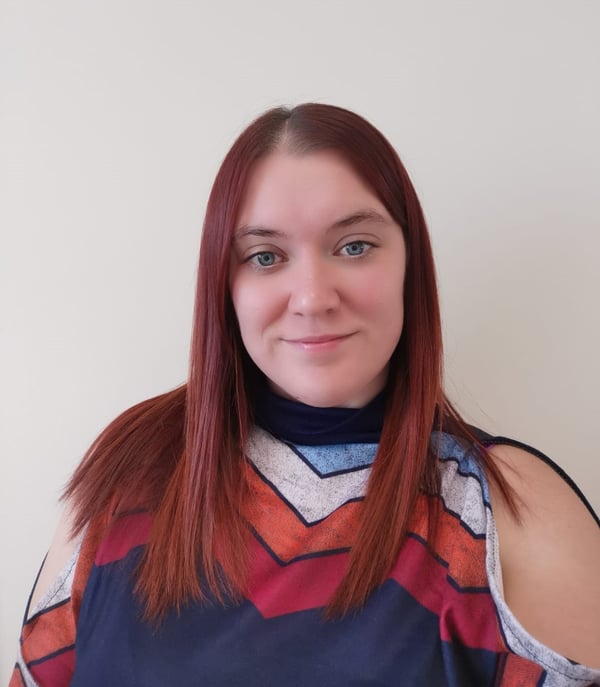 On Tuesday, 25 August 2020, after three years of study, we are proud to announce that Nicola Smith has achieved the professional qualifications to become a Level 6 Individual Chartered Financial Planner by passing her final exam: Long Term Care and Later Life Planning.
Her previous exams and coursework completed include:
Taxation, Trusts and Tax Compliance

Managing Investments

Pension Transfers

Financial Services, Regulation and Ethics

Advanced Financial Advice
This is an amazing accomplishment. Nicola is one of the youngest in the UK to achieve this qualification. The qualification sets the standard for financial planning.
Nicola's Story
"I joined MRA back in March 2011 on a part-time basis as Mike was looking for a personal assistant at the time. I was going to West Kent College, completing a Secretarial & Administration course. At that point, I had no idea what field I wanted to go into apart from being a secretary.
When I spoke to Mike, he opened my eyes to the multiple different options available for secretaries depending on the chosen industry. At this point, I began to question what I wanted to do moving forward. Mike offered me a part-time job as a junior office assistant helping the team at MRA with teas, coffees, shredding, telephone calls and scanning the post whilst I finished my college course.
After a few months of working at MRA, I realised that I became quite bored of the day to day secretary job role and needed something more fulfilling. Mike approached me and mentioned the possibility of becoming a financial adviser. At first, I was against the idea entirely as I did not feel it would be the right fit for me. I carried on working at MRA for a further couple of months really paying attention to what financial advisors do, before finally deciding that I wanted to move forward with the financial adviser route.
The rest they say is history, well not quite, as an apprentice now working full time, I signed up for an Award in Financial Administration with Bromley College to start me on the financial planning studies road.
After spending two years completing the course, I started working on the Chartered Insurance Institute exams to become level 4 diploma qualified in financial advice.
I switched examining bodies to the London Institute of Banking and Finance in 2014 to complete my diploma course, which was better for my studies with both a mixture of exams and coursework that need to be completed.
My first exam for this study was in 2015, and in February 2017, I passed my final exam to qualify for my level 4 Diploma for Financial Advisors or DipFA for short. The DipFA is the minimum level qualification you need to become a financial adviser, as laid down by the Financial Conduct Authority (FCA). At this stage, I was 22 and had been with MRA full time for five years. I started straight away on my Level 6 Chartered Diploma, which was a further four exams and three pieces of coursework. My final exam was booked for March 2020, which I took a week before COVID lockdown and failed by three marks. It was then a long wait until the exam centres could re-open and allow candidates to complete exams again—welcome 25th August 2020 when I had to travel to Folkestone to complete my final exam. Two hours later, I came away with the pass that I was waiting for since March to finalise my Chartered status (Adv DipFA).
I would love to say that is the end of studying but the nature of the financial services industry and the ever-changing landscape; we must keep our professional development up to date. I can also confirm that I have started studying for my mortgage qualification (CeMAP) which I hope to achieve in the next couple of months with the view of then moving on to complete my Equity Release qualification (CeRER) early in 2021. Watch this space!"
What is a Chartered Financial Planner?

A Chartered financial planner is a person who has completed the equivalent of a university degree in technical financial advice in the United Kingdom.
Holders of the Chartered Financial Planner qualification are among the most experienced and most qualified advisers in the profession. This qualification is the equivalent of a university degree.
For those unfamiliar with the term, "Chartered status is basically a symbol of technical competence. It shows that you are at the forefront of your profession, signifies a public commitment to professional standards, and it also serves as a mark of trust with consumers, employers and business connections alike. A Chartered title can be given to individuals and organisations that meet the strict qualifying criteria.
In order to meet the criteria, you'll need over five years' experience and a Level 6 Advanced Diploma. Both the CII and LIBF offer a Level 6 Advanced Diploma (equivalent to an Honours degree) which is widely accepted as the gold standard level of qualification for Financial Advisers."
What Does a Chartered Financial Planner Do?
Chartered financial advisors use their specialised knowledge to provide expert financial opinions on significant life events such as having a baby, inheriting money, buying a house, getting a divorce, or deciding when to retire.
"Chartered Financial Planners specialise in planning for life events such as when to take income from property, pensions or investments in the most tax-efficient way possible."
What is the Difference Between a Financial Advisor and a Chartered Financial Planner?
A person with chartered financial planner status has specialised knowledge that can take your entire personal life and goals into account when determining how to best achieve your financial goals. A financial advisor is someone who has the authority to give advice on specific financial products.
Conclusion
Nicola has proven her commitment to providing our clients with the utmost care and competency. Succession planning has always been a priority of Mike Robertson Associates and we are proud of both Nicola's achievements and her personal growth since she started with us in 2011. Nicola looks forward to serving her clients' and helping them achieve Brighter Financial Futures! So, if you are trying to find a chartered financial planner, then you don't have to look any further.
Related Blogs:
Creating Goals When You Don't Know What You Want
Is Professional Financial Advice Value for Money?
For a Brighter Financial Future
IFA vs Lifestyle Financial Planner