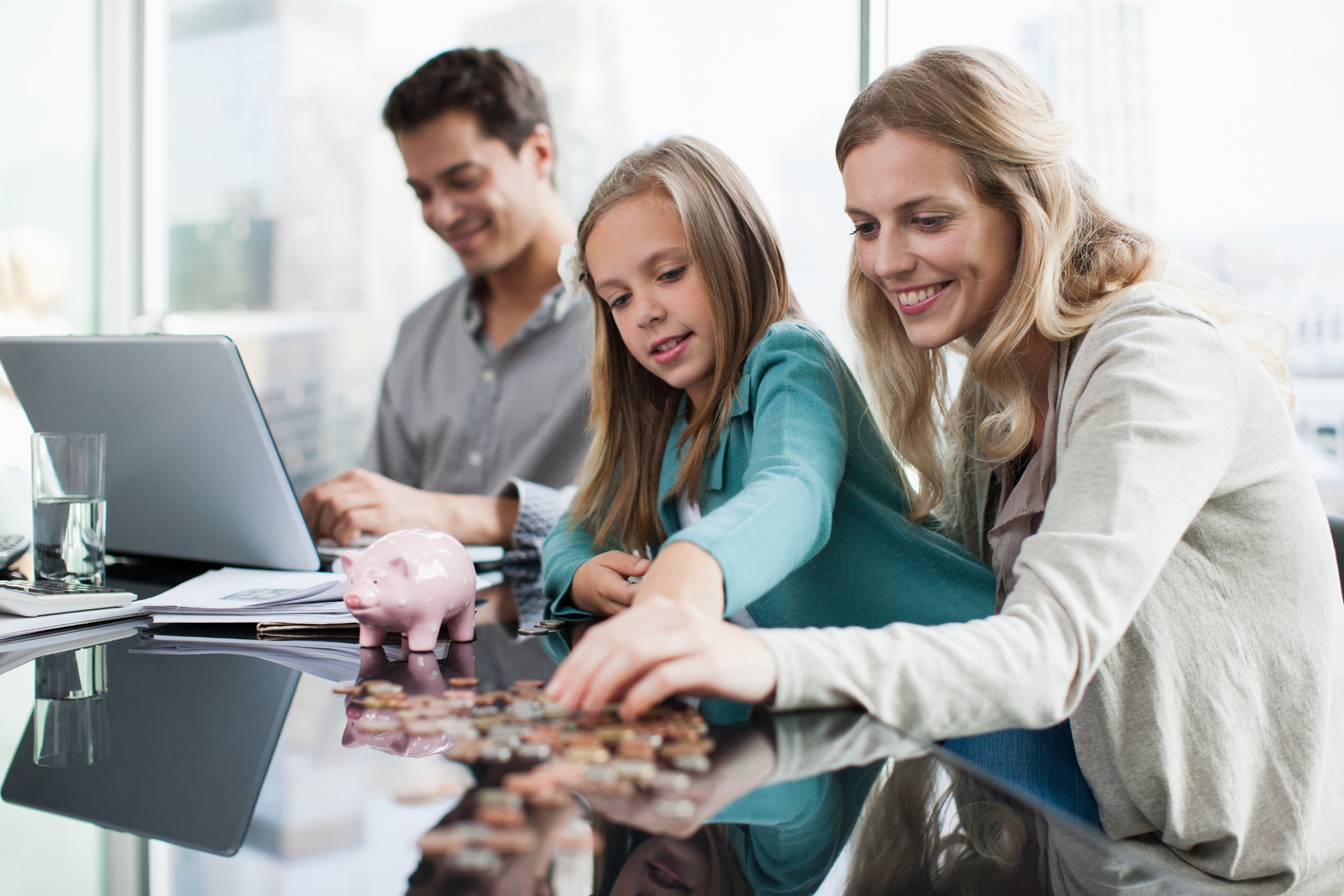 If you have young children we completely understand the challenges you are facing in juggling working from home with keeping them occupied and up to speed with school work. We have something that could help.
The Quilter Foundation's charity partner MyBnk has launched free online money education programmes for children aged 5 -11 years old.
MyBnk is a UK charity that delivers expert-led financial education programmes to 7–25 year olds aiming to empower young people to take charge of their future by bringing money to life.
In the wake of COVID-19, MyBnk have digitized two of their education programmes designed to help children develop healthy attitudes and behaviours around money that lay the foundation for greater financial resilience. The highly interactive sessions created by experts include fun games and role play, tackling often difficult topics such as income and household finances.
Bringing money home
Led by a parent or guardian, the learning programme is aimed at 5-7 year olds and is designed to help children set positive money habits and mind-sets through five 30 minute sessions, including videos and quizzes.
Family Money Twist (Years 3 – 6)
An online independent learning programme that teaches 7-11-year olds the money basics. Three interactive sessions of videos, games and quizzes see aim to help children gain budgeting skills and develop an understanding of delayed gratification by creating saving goals.
At Mike Robertson Associates, we believe you're never too young to learn about money.
We are committed to empowering young people to manage their money well for life. Through the Quilter Foundation, we are delivering financial education to young people, to help them develop the skills, knowledge and confidence to fully engage with their financial lives.
Further Reading:
At Mike Robertson Associates (MRA), our service is so different from the IFA because ours are so wide-ranging. We focus on the very heart of the things you desire most in life. We help individuals, businesses and families giving them the best of life we can with what they have.
Our secure service is always about you, never about the products. Our Planners look at how your money can be arranged so that it's serving you and your dreams in this lifetime and beyond.
For our services, we offer you a simple monthly retainer fee.
No more hidden fees
No commissions being taken from a product
No implementation fees
Call us now on, 01424 777156 to book a 30-minute complimentary consultation giving you total peace of mind enabling you to discuss your financial concerns.
MRA is a firm of professional certified financial advisers and an appointed representative of Lighthouse Advisory Services Limited, which is authorised and regulated by the Financial Conduct Authority (FCA). The FCA firm registration number of Lighthouse Advisory Services Limited is 195199. Lighthouse Advisory Services Limited, are wholly, owned subsidiaries of the Lighthouse Group plc, which is part of the Quilter Group of companies.