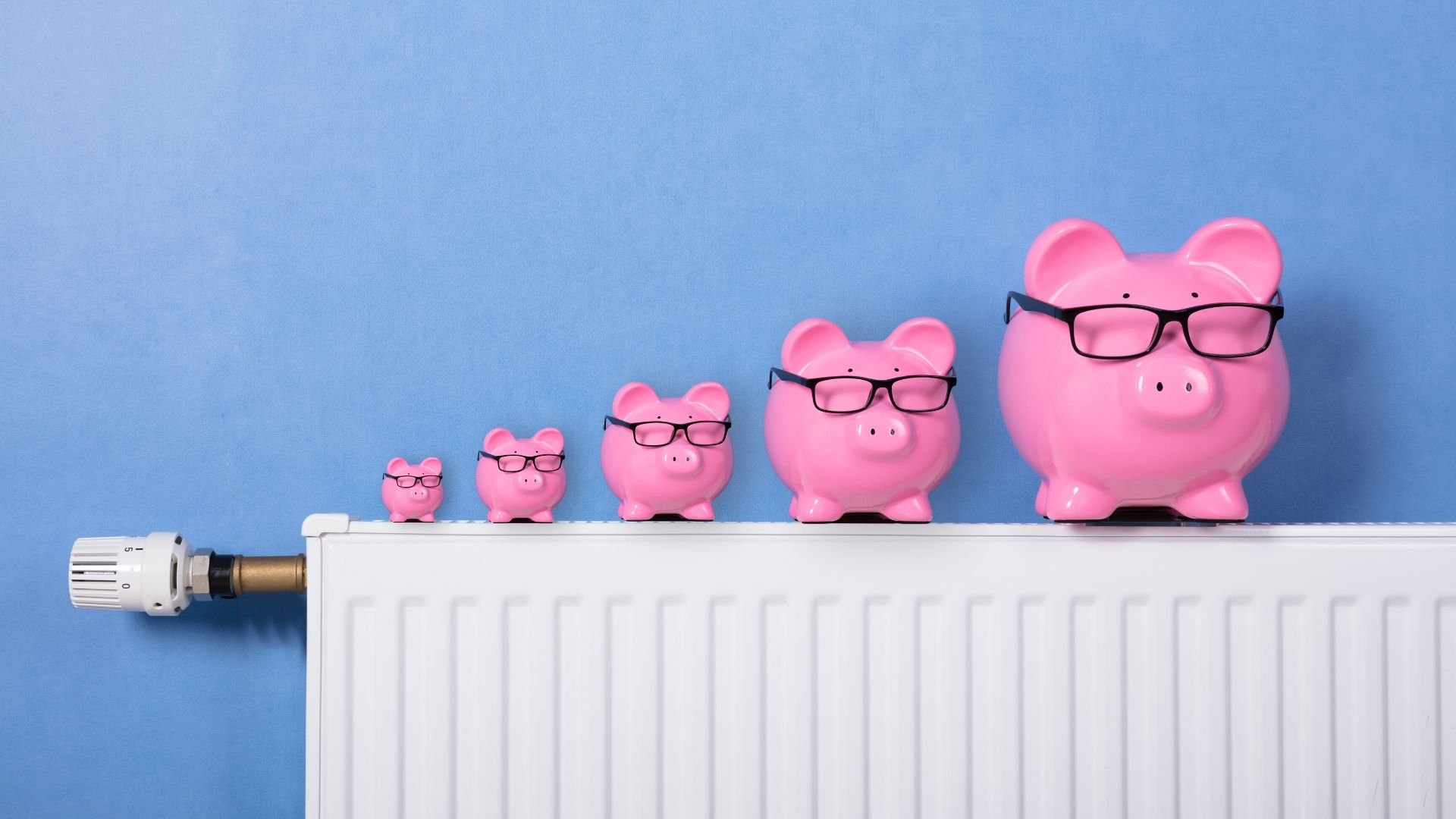 With the cold weather more of a regular occurrence, it's at this time of the year where our heating bills escalate beyond our control. Here are our top tips on how to save money on your heating bills.
1. Keep draughts at bay
Draughts can often lead to you either turning the heating up higher than it should be or your nice warm air escaping outside, either way, it could potentially cost you money. Identify where you have draughts and get some inexpensive draught excluders to resolve the issue and enjoy your warm home again.
2. Utilise your smart meter
If you are one of the households to have been provided with a smart meter by your energy provider, then utilise this to help manage your energy consumption. It can show you in real time how much energy you are using, helping you to make decisions about your energy use and become more efficient.
3. Claim your winter fuel payment
If you were born on or before 5 April 1954, you could get between £100 and £300 from the government to help you pay your heating bills. This is known as a 'Winter Fuel Payment'. You can find more information about this here.
4. Insulate your home
Do you have sufficient insulation? The Energy Saving Trust recommends having 27 centimetres of insulation installed in your loft to get the maximum benefits. You can get more information about how to insulate your home on the Energy Saving Trust's website.
5. Switch your supplier
Are you paying the best price for your energy? Look into whether you could reduce your costs by switching supplier or speak to your current provider to find out if there is a cheaper tariff you could move to.
Further information
If you found this information useful, you may also want to check out the following:
Mike Robertson Associates Limited is an appointed representative of Lighthouse Advisory Services Limited which is authorised and regulated by the Financial Conduct Authority. See here for full details.
Specialising in Life Centred Financial Planning, MRA is unlike other traditional independent financial advisors – we are so much more. We help individuals, businesses and families achieve the best quality of life they can with the resources they have. Life Centred Planning is about the person, not the product. Our Life Centred Financial Planners look at how your money can be arranged so that it's serving your aims and dreams in this lifetime.
We are experts in cash-flow analysis, retirement planning, taxation, savings and investments, life centred planning and much more. We are passionate about working with you to help you achieve your life and financial goals, get control of your finances to enjoy a brighter financial future.
Based in East Sussex, we service clients across the South East, Sussex, Kent and the whole of the UK including smaller towns such as Ashford, Battle, Bexhill, Bodiam, Brighton & Hove, Cranbrook, Crowborough, Eastbourne, Hailsham, Hastings, Heathfield, Herstmonceux, Lewes, Mayfield, Newhaven, Rye, Seaford, Sevenoaks, Tenterden, Tonbridge and Tunbridge Wells.
Sources:
https://www.gov.uk/winter-fuel-payment
http://www.energysavingtrust.org.uk/home-insulation