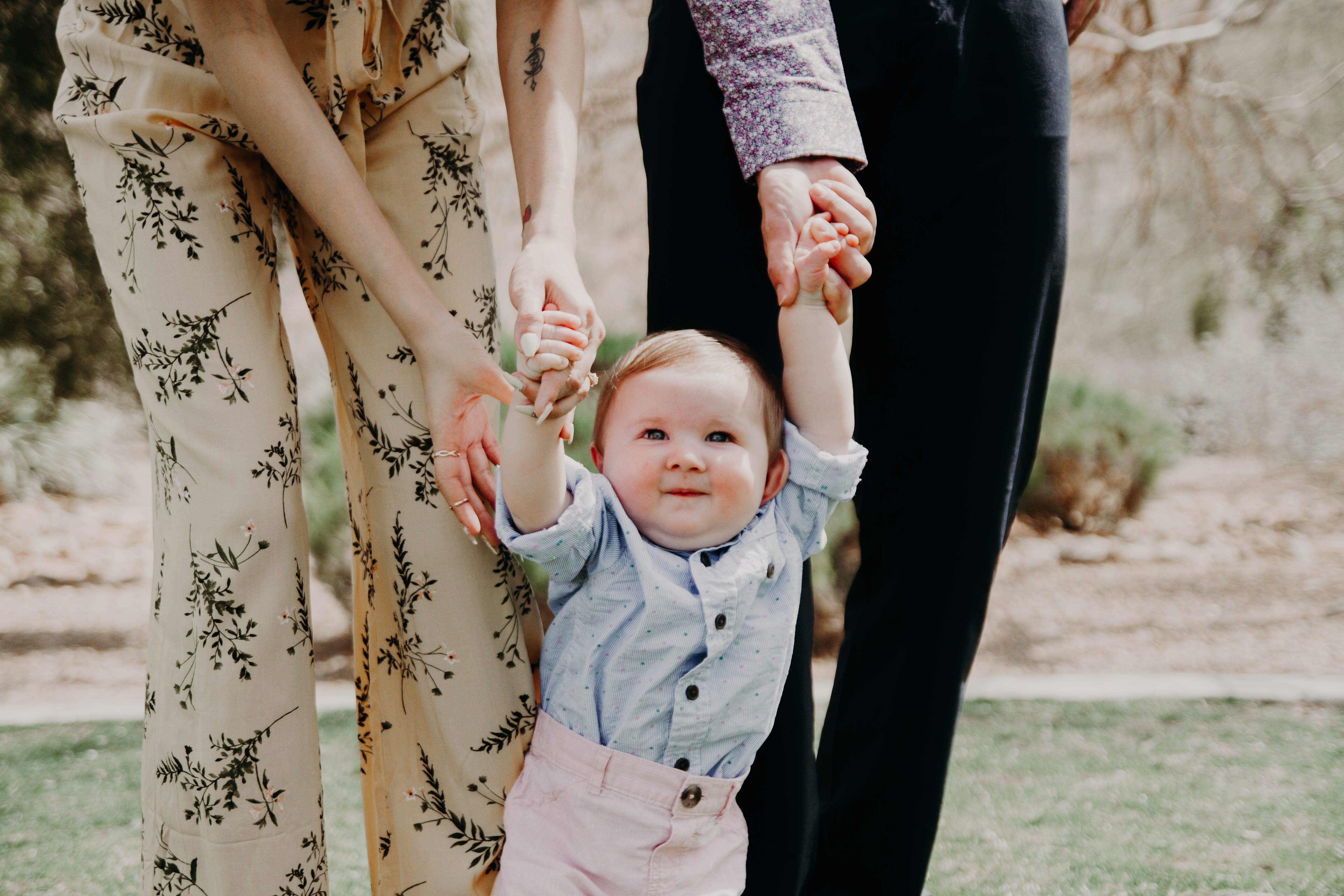 You have probably never considered starting a pension for your child, after all, they might not even be at an age where they can take employment yet. However, there are some excellent reasons why you should think about this saving option for either your own children, a grandchild or other young people in your extended family.
Entitled to a pension from birth
Did you know that everyone is entitled to a pension from the moment they are born? You can start saving into a pension on behalf of anyone, you don't necessarily have to be related to them. If you have a stepchild or even a close friend of the family who you wish to provide for financially, you can. All you need is the child's name, date of birth and NI number if they have one, plus confirmation of who their legal guardian is.
Making good use of the money invested
Are you worried about your child burning through the money they inherit from other types of savings on their 18th birthday? Purchasing ill thought out luxury items and not making the most of the sacrifice you made to provide them with a nest egg, then a pension could be the answer.
Your child won't be able to access the pension pot until they are 55 (2018/19 tax year) when hopefully they will be able to make better choices about how to use the money to enhance their quality of life.
It could be argued that there is more of a need for financial help in your child's younger years during university education, buying their first house or starting a family. However, retirement planning is an area that a lot of people put off thinking about when they are young, which could lead to a negative impact on their income in the latter years of their life. Starting a pension for your child means you are giving them a head start in this area and ensuring that they have a level of financial comfort when their working life is over.
Tax relief
The other good news is that currently, the Government will top up any contributions made to a maximum of £3,600 a year. That's £2,880 of your money plus a 20% tax relief of £720 (2018/19 tax year).
In addition to this when the investment matures your child could potentially be able to take a 25% lump sum that is tax-free, under today's pension rules.
Although it is common for governments to put protections in place to safeguard assets that are accumulated before any rule changes, you do still need to be aware that tax rules could change at any time over the length of the investment. Also, policies may change around at what age they will be able to access the pension.
The contributions you make could also be free from Inheritance Tax. However, if this is important to you then think about getting advice from a tax specialist to ensure that you understand the regulations. You can learn more about inheritance tax with our free guide here.
Your child may be more likely to save when older
Starting a pension for your child means that from an early age you are introducing them to the concept of saving. When they reach 18, they will take over management of the pension and can choose to continue payments or to not make any more contributions and leave the investment to grow based on the funds already accumulated.
Having a sound financial base to start from, they are potentially more likely to choose to continue to save for their retirement than if they had no pension provision and had to make the decision to start from scratch themselves.
Once your child starts employment, they may be eligible to be auto-enrolled into the company pension scheme. However, currently, auto-enrolment does not happen until the employee is 22. This means that if your child starts work before this age, they will not be automatically enrolled into a pension. Giving your child this financial opportunity by providing them with a pension early on in life means they will already be aware of retirement planning and may ask to be enrolled, increasing their income options for later life.
Investment growth
As the investment will be over a long period, more than 50 years if you start saving from birth, then there is a greater potential for growth even with modest contributions. However, this will depend on the type of investment you choose and also the level of risk you are willing to take.
There are many ways you can choose to create your pension investment portfolio, and you may want to consider seeking professional financial advice. Working with a Lifestyle Financial Planner, you can objectively decide the level of risk and which investment option is most appropriate for your circumstances and financial goals.
Starting a pension for a child is one way to provide the gift of financial security in their lifetime. They will potentially feel valued and looked after throughout their life. Giving them peace of mind and allowing them to look forward to a brighter financial future.
Mike Robertson Associates Limited is an appointed representative of Lighthouse Advisory Services Limited which is authorised and regulated by the Financial Conduct Authority. See Full Details.
As Lifestyle Financial Planners, they help individuals, businesses and families achieve the best quality of life they can with the resources they have. MRA specialise in cash-flow analysis, taxation, education fee planning, divorce proceedings, savings and investments, lifestyle and long-term care planning and much, much more. Lifestyle Financial Planners are passionate about working with you to help you achieve your life and financial goals, get control of your finances to enjoy a brighter financial future.
Based in East Sussex we service clients across the South East, Sussex and Kent, including smaller towns such as Ashford, Battle, Bexhill, Bodiam, Brighton & Hove, Cranbrook, Crowborough, Eastbourne, Hailsham, Hastings, Heathfield, Herstmonceux, Lewes, Mayfield, Newhaven, Rye, Seaford, Sevenoaks, Tenterden, Tonbridge and Tunbridge Wells.
Sources:
https://info.mraltd.com/download-retirement-planning
https://info.mraltd.com/download-inheritance-tax
Photo credit: Photo by NeONBRAND on Unsplash