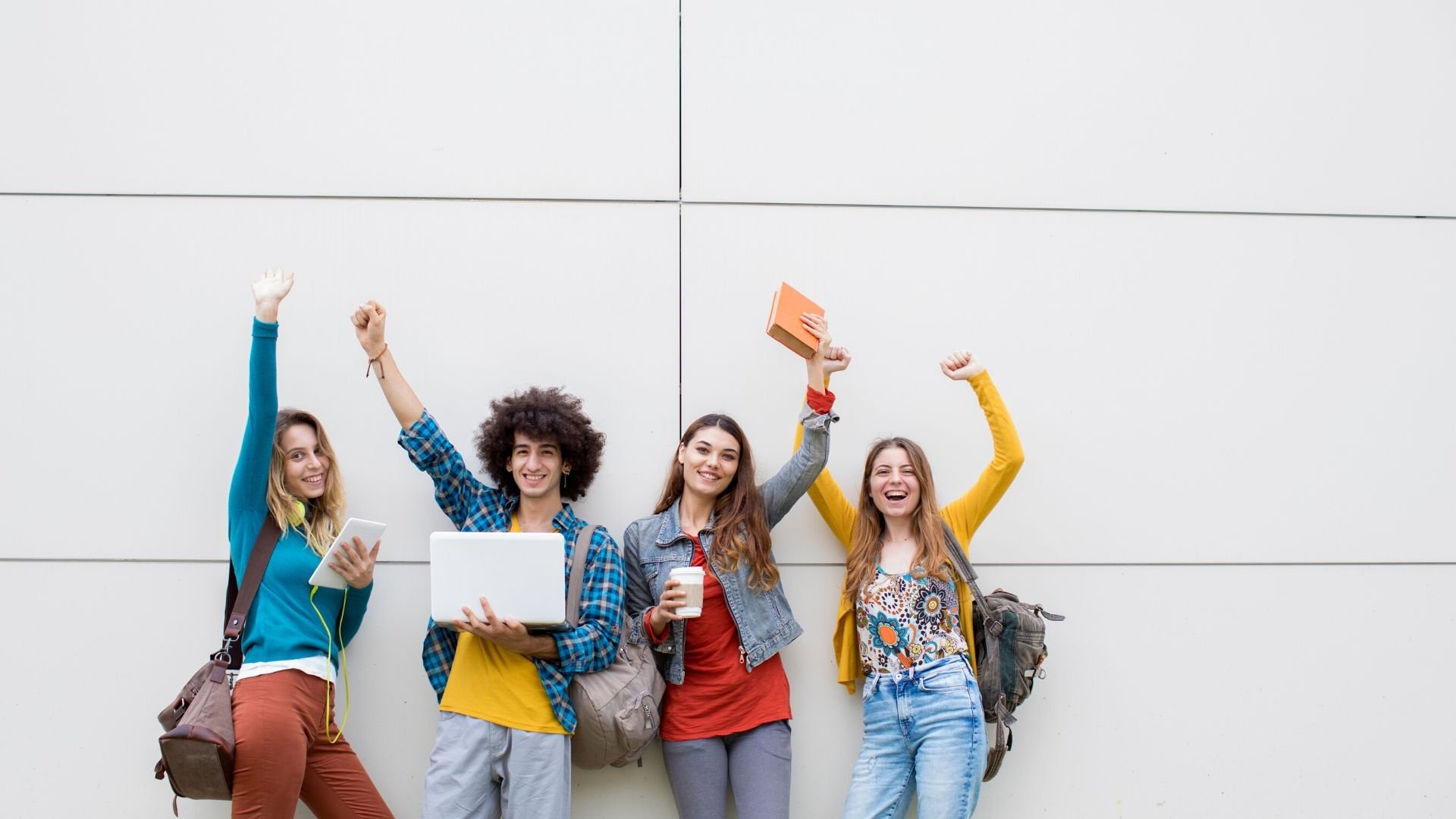 Applications for 2020/21 student finance is now open. Full-time undergraduate students in England can now apply for grants and loans to help with their higher education costs.
Apply now
Students are being encouraged to apply as soon as possible, to ensure their finances are in place before the start of term.
Last year over 800,000 applications were received within the first four months of the service opening, with 250,000 being submitted within the first month.
The deadline to apply is 22 May for new students and 19 June for returning students.
Derek Ross, Student Loans Company Executive Director of Operations, said:
"The launch of the application service is one of the biggest dates in the student finance calendar. It means that students can get on with the important job of getting their student finances sorted.
"The application takes 30 minutes to complete online, and for most students, the process will be straightforward. However, we know that some individuals require extra support and our team of expert staff are ready to help them."
Top tips when applying for student finance
The Student Loans Company has put together these tips to help students with different circumstances get their student finances sorted in plenty of time for the new academic year. All students should:
Apply Early
Apply as early as possible to make sure your finances are in place before your studies start. The deadline to apply is 22 May for new students and 19 June for returning students. Even if you don't know what course you are doing, you should still apply now, you can just enter your first choice, and then update the application later if required.
Keep contact details up-to-date
Make sure you have provided an up-to-date e-mail address so you can be contacted about your application if needed.
Have your important documents at hand
Have your National Insurance Number and passport details to hand before you start your application as you will be asked for this information when you apply.
If you have studied before
If you have studied before it could affect your eligibility – even if your previous course was self-funded. Make sure to submit your application early so your entitlement can be confirmed.
If you are returning to study after a break, you should use the online account you had originally rather than create a new one. You can use the online search function or contact the Student Loan Company for help to locate it.
If you are estranged from your parents
If you have had no contact with your parents for over a year, you may be able to apply as an estranged student. Applications from estranged students are dealt with by the Student Loan Company's dedicated team of specially trained, customer advisors to ensure that the process is sensitive to the circumstances. The evidence requirements are different too. Read this guide to find out more.
If you need extra funding
There may be circumstances where you can access some extra money, for example, if you are disabled, have children or are studying for a medical, social work or teaching course. Find out more about what is available on the gov.uk website here.
If you're not from the UK
How to get more information
Students can access more information and guidance about applying for student finance on GOV.UK website here, and The Student Room website here. You can also follow Student Finance England on social media for updates and information:
Facebook: facebook.com/SFEngland
Twitter: twitter.com/SF_England or youtube/SFEFILM
You can also check out our blog post – What you need to know about Student Finance – for help in understanding how it all works.
To help you manage your finances, you can also download our student budgeting templates and guide here.
Financial planning for higher education
If you are just stepping into financial independence and moving away to university for the first time or are a parent who wants to fund their child's future education, then you may wish to seek professional financial advice. A Life Centred Financial Planner can work with you to create a plan that aligns with your goals. From ensuring a sustainable budget has been established, to helping you make the most of your financial resources while at university. Assisting you in providing a brighter financial future for yourself or your child.
Life Centred Financial Planning services come in different forms depending on how much assistance you need. For some people, a one-off consultation will be ample, but others might need ongoing support. You'll find our Life Centred Financial Planners, experienced, and extremely qualified but at the same time, very approachable and practical. Our Life Centred Financial Planning service is exceptional value too.
You can find out more about Life Centred Financial Planning and how it could help you in our blog post - For a brighter financial future.
We offer a complimentary 30-minute consultation to anyone who would like to chat with one of our experienced Life Centred Financial Planners and find out how we can help. Contact us today on 01424 777 156, or via email - info@mraltd.com - to make an appointment.
Further information
If you found this information useful, you may also want to check out the following:
Mike Robertson Associates Limited is an appointed representative of Lighthouse Advisory Services Limited which is authorised and regulated by the Financial Conduct Authority. See here for full details.
Specialising in Life Centred Financial Planning, MRA is unlike other traditional independent financial advisors – we are so much more. We help individuals, businesses and families achieve the best quality of life they can with the resources they have. Life Centred Planning is about the person, not the product and our Life Centred Financial Planners look at how your money can be arranged so that it's serving your aims and dreams in this lifetime.
Based in East Sussex, we service clients across the South East, Sussex and Kent, including smaller towns such as Ashford, Battle, Bexhill, Bodiam, Brighton & Hove, Cranbrook, Crowborough, Eastbourne, Hailsham, Hastings, Heathfield, Herstmonceux, Lewes, Mayfield, Newhaven, Rye, Seaford, Sevenoaks, Tenterden, Tonbridge and Tunbridge Wells.
Sources:
UK Government Press release - Students can apply now for 20/21 student finance
Stand Alone - Student Finance Guide
UK Government - Extra Help With Student Finance
UK Government - Who qualifies for Student Finance
UK Government - Guidance for EU Students Studying in the UK
UK Government - Student Finance
Read our blog on Student Finance