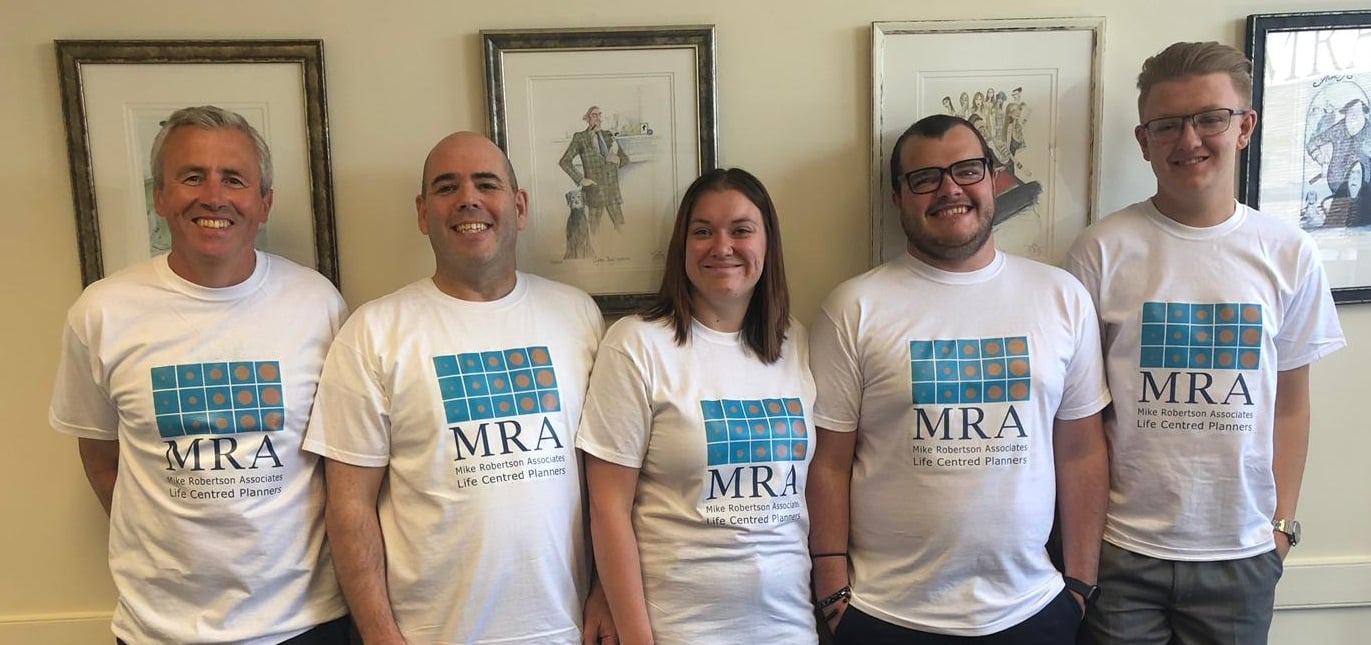 We are passionate about supporting our local community, and so we thought we would share with you some of the fantastic people we have been able to work with this year.
Rye Jazz Festival

The Rye Jazz & Blues Festival was held at the end of August, and we were proud to be one of the sponsors of this year's event. For eight years now the Rye Jazz & Blues Festival has attracted thousands of new visitors to Rye. They come because they want to see and hear the best live music from top-class performers in intimate settings around the town - most of it free to enjoy.
Check out the festival's website as there are some great musicians playing in Rye during October and December.
Battel Bonfire Boyes 10k (BBB10k)

The BBB10k was run at the beginning of September, and we sponsored this wonderful local event which starts in Battle High Street and ends at Battle Abbey.
We were delighted to be there on the day to support the event, take photos, cheer people on and hand out medals. It was a fantastic event that helped raise funds for the Battel Bonfire Boyes main event in November – the Guy Fawkes Celebrations.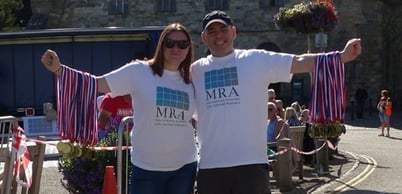 1066 Charity Walk
St Michael's Hospice and the Rotary Club of Battle organised the 1066 Charity walk to raise money for the Hospice and the Rotary.
St Michael's Hospice needs to raise over £12,000 every day to keep running. To help with the costs of the event we sponsored the water so that all participants could stay hydrated during the walk.
Our colleague Glenn and his wife Sharon also signed up to walk the 16 miles from Pevensey to Battle to raise funds for the hospice.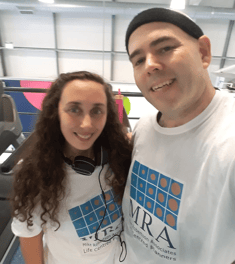 However, due to the weather conditions on the 29th September, the event had to be cancelled. But that didn't stop Glenn and Sharon from honouring their commitment and walking 16 miles indoors on a treadmill, and of course we still contributed our corporate sponsorship for the event.
We would like to thank everyone that cheered Glenn and Sharon on by donating to the hospice. Don't worry if you missed this event and still wish to contribute, you can visit our Facebook page and find the donate button to send your funds directly to St Michael's Hospice.
Glenn and Sharon did an amazing job and raised £162 in total. You may also see our banners at the next fundraising event that St Michael's Hospice has, the Wag This Way 5k.
Renaissance Theatre Group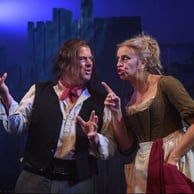 The Renaissance Theatre Company is a local theatre group based in Hastings East Sussex performing each year for St Michaels Hospice, Shazzie Sparkle Trust and other local charities. Their recent event Night of The Stars Musicals raised £1840. We are delighted to be supporting them this year as their main sponsor.
You can keep up to date with all their upcoming events and news via their Facebook page here.
Complimentary consultations and resources
We continue to offer complimentary 1-hour consultations so that anyone can speak to one of our Life Centred Financial Planners with no obligation to sign up to anything. Call us on 01424 777156 to book an appointment.
Our website also has many guides on various financial topics that you can download at no cost. They cover areas such as retirement planning, savings and investments, estate planning, protection planning such as critical illness cover and life insurance, budgeting templates with step by step guides and much more. Click here to take a look and download a guide.
In addition to this, we have an extensive library of articles on our blog, so you can find exactly what you need. You can even sign up to get a weekly email with all the latest blog posts and information here. We are passionate about helping others to understand their finances and taking the fear out of money.
Working with our community
If you run a local event, then get in touch, we would love to hear more about what is happening in our community and how we may be able to get involved. You can email info@mraltd.com
Further information
If you found this information useful, you may also want to check out the following:
Mike Robertson Associates Limited is an appointed representative of Lighthouse Advisory Services Limited which is authorised and regulated by the Financial Conduct Authority. See here for full details.
Specialising in Life Centred Financial Planning, MRA is unlike other traditional independent financial advisors – we are so much more. We help individuals, businesses and families achieve the best quality of life they can with the resources they have. Life Centred Planning is about the person, not the product and our Life Centred Financial Planners look at how your money can be arranged so that it's serving your aims and dreams in this lifetime.
We are experts in cash-flow analysis, retirement planning, taxation, savings and investments, life centred planning and much more. We are passionate about working with you to help you achieve your life and financial goals, get control of your finances to enjoy a brighter financial future.
Based in East Sussex we service clients across the South East, Sussex, Kent and the whole of the UK including smaller towns such as Ashford, Battle, Bexhill, Bodiam, Brighton & Hove, Cranbrook, Crowborough, Eastbourne, Hailsham, Hastings, Heathfield, Herstmonceux, Lewes, Mayfield, Newhaven, Rye, Seaford, Sevenoaks, Tenterden, Tonbridge and Tunbridge Wells.
Sources:
https://www.rotary-ribi.org/clubs/homepage.php?ClubID=694#clubInfo
https://www.facebook.com/TheRenaissanceTheatreCompany/