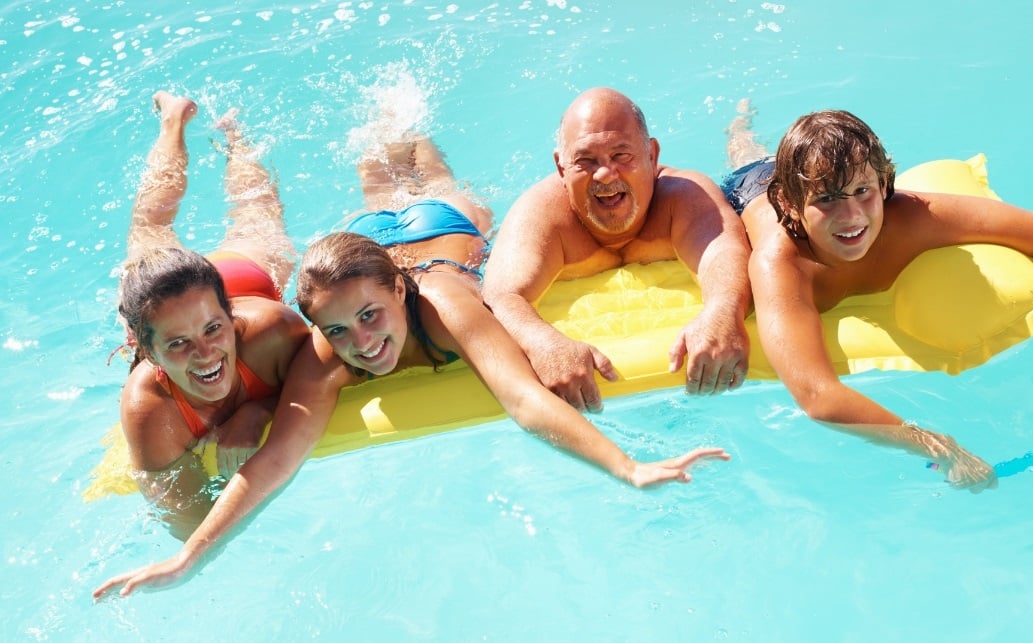 With the Easter bank holiday behind us, you may be longing after the ability to spend less time at work and more time enjoying other aspects of your life. Here are our tips for a work-life balance you can achieve today.
Switch off
Start by simply identifying a time when you can completely switch off from work. It might be after 9pm your mobile is switched off, and the email notifications are muted. Or perhaps Saturday mornings are a time when you can forget the office for a few hours.
Utilise technology
You probably have an out of office function on your email and voicemail on your phone. Use technology to get you some time back for other things.
Be specific in the message people receive if you use these functions. State when you are likely to reply so that expectations are met. You might be surprised at how little is actually urgent and demands your attention right away.
Work remotely
Find yourself daydreaming out the office window on sunny days? Ask yourself if you could work remotely. Does your company encourage working from home for some of the week? While you will still be expected to deliver on your workload, you could be doing it form the comfort of your sun terrace at home instead of an airless office.
Focus
Be laser focused when at work about what you need to achieve that day. Limit the distractions and keep small talk with colleagues to a minimum. Increasing your productivity during core business hours reduces the need to work evenings and weekends to catch up.
Delegate
A common trap is thinking it will be easier to do something yourself and unnecessarily getting involved in things that don't need your input. What tasks could you delegate to other team members? Do the issues really need you to resolve them or are others capable of dealing with the situation?
Outsource
Could you get outside support to reduce your workload? Outsourcing to an accountant, virtual assistant, web designer, social media manager etc. could free up a large portion of your time for other pursuits.
Go outside
Don't eat lunch at your desk, find somewhere relaxing to get away from the office. Having meaningful breaks from your work will re-energise you for the rest of your day. You also won't feel you are missing out on life so much if you get to breathe some fresh air every now and again.
Have fun
If you have something fun and exciting to look forward to after work, you are less likely to stay late or not finish your day's tasks. Schedule in free time, fun with friends or your child's football match. This way if a work issue does occur you can work around these other life events rather than having to cancel them.
Introduce self-care
Start taking care of yourself. You may think you don't have time for self-care, but even small things can make a real difference. Drink enough water or pack a healthy lunch. You can get more ideas in this blog article.
Seek support
Stress can be debilitating at times and if you feel that your lack of work-life balance is affecting your mental wellbeing then seek support.
This may be through a confidential employee assistance programme your company offer, confiding in a friend or consulting your GP. The Time to Change website has information on how to get the support you need at work and what your rights are should you be concerned. The charity Mind also has a guide to the services and support you can access.
Work-life balance will look different for everyone, and it may be out of kilter on occasion due to the unexpected nature of life. However, being aware of how much you are committing to work and recognising when you need to actively make time for other things that you enjoy is crucial to a happy existence. Strive for a well-balanced lifestyle where you play hard as well as working hard.
Further information
If you found this information useful you may also want to check out the following:
Mike Robertson Associates Limited is an appointed representative of Lighthouse Advisory Services Limited which is authorised and regulated by the Financial Conduct Authority. See full details on the F.C.A website.
They help individuals, businesses and families achieve the best quality of life they can with the resources they have. MRA specialises in corporate solutions, cash-flow analysis, taxation, savings and investments, life centred planning and much more. Life Centred Financial Planners are passionate about working with you to help you achieve your life and financial goals, get control of your finances to enjoy a brighter financial future.
Based in East Sussex we service clients across the South East, Sussex and Kent, including smaller towns such as Ashford, Battle, Bexhill, Bodiam, Brighton & Hove, Cranbrook, Crowborough, Eastbourne, Hailsham, Hastings, Heathfield, Herstmonceux, Lewes, Mayfield, Newhaven, Rye, Seaford, Sevenoaks, Tenterden, Tonbridge and Tunbridge Wells.
Sources:
https://www.time-to-change.org.uk/get-involved/tackle-stigma-workplace/support-employees
https://www.mind.org.uk/information-support/guides-to-support-and-services/