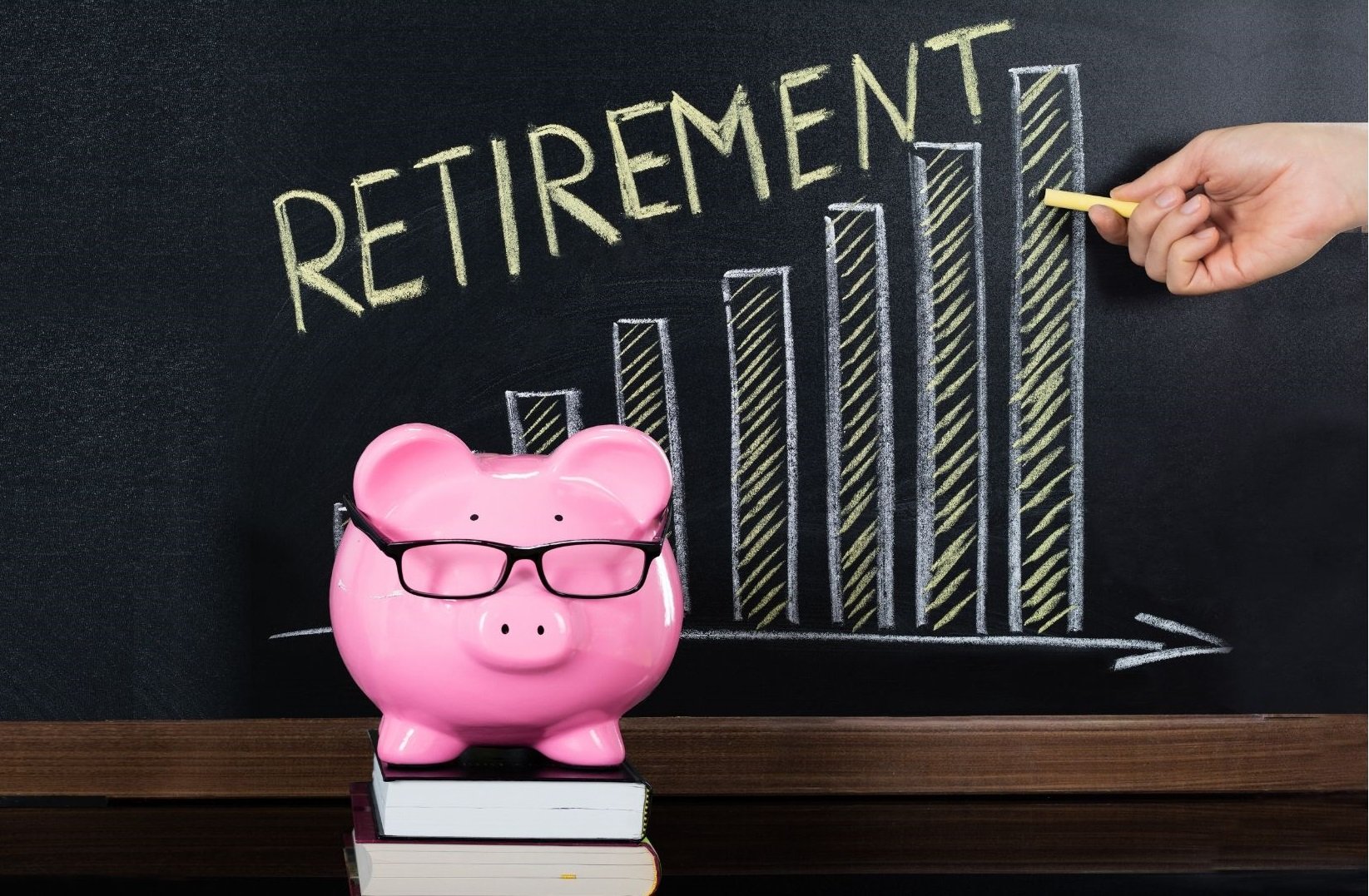 Many of us have plans for our retirement and enjoying those later years. Having enough income to live the kind of lifestyle you are dreaming of when you finish your working life is often a top priority. Here are our top tips for boosting your pension without potentially spending any extra money.
Use your salary increases
When you receive salary increases, whether that be in your current job or by moving employers, utilise that money to increase your retirement savings. Take a proportion of the rise and invest it into your pension, long-term savings or investments that are specifically for your retirement years.
You won't be reducing any of your existing income, so you can still enjoy your current lifestyle while also preparing for the future.
Maximise employer contributions
Often when you increase your contributions into your workplace pension, your employer will also increase their contribution (up to a specific amount). This means you can get extra money paid into your pension at no additional cost to you. Speak to your HR department to find out the rules for your workplace pension.
Pay in more when something else has been paid off
Has your car finance come to an end? Finished paying for your sofa on credit? When an outstanding debt is paid off, or a regular payment ends, consider whether some of that money could now be rediverted to your retirement plan going forward.
Don't wait for auto-enrolment
If you are under 22, you can still opt into your workplace pension and benefit from the extra money that your employer pays towards your pension, as long as you're earning £6,136 or more (in the tax year 2019-20).
Even, if you earn less than £6,136, your employer has to give you access to a pension to save into if you ask them to and has to make arrangements for you to join. However, they're not required to contribute to it.
Starting as soon as you can means more income when you retire, so don't wait for auto-enrolment, speak to your employer today.
Ask your partner to contribute
If you are not currently working outside the home, and therefore not bringing in an income, you could ask your partner who is working to contribute towards a pension on your behalf. It is essential to continue saving for retirement during years when you may be taking care of children, elderly relatives or managing the household in general, and therefore not working. Utilise the household income to ensure that both you and your spouse are being provided for in later life.
Make sure you are getting your National Insurance Credits
If you receive child benefit for a child under 12, you will automatically receive class 3 National Insurance Credits. However, many people do not bother applying for child benefit as they or their partner earns too much to qualify. To ensure you receive your NI credits it is crucial to apply for child benefit regardless, you will still receive the credits even if you are not eligible for child benefit. You can find information on how to claim child benefit on the gov.uk website here.
Also, if you're a family member over 16 but under State Pension age and you're caring for a child under 12 (usually while the parent or primary carer is working), you can apply for Specified Adult Childcare credits – find out more on the gov.uk website.
You may also be able to make voluntary contributions to top up your state pension if necessary. You can check your state pension on the gov.uk website and get more information about when you are eligible to be claiming National Insurance credits here.
Are you eligible for pension credit?
Pension credit is a means tested benefit to top up your income in retirement, should you qualify. You may also be eligible for Pension Credit if you're responsible for a child or young person. You can find out more about how pension credit works and whether you could qualify on the gov.uk website here.
Keep track of your pensions
It is common to move jobs several times in your working career, and with the advent of auto-enrolment, you could end up with a workplace pension for every job you've ever had.
It is essential to keep track of all your pensions and update your information with your provider when necessary for things such as name change, house move, change of beneficiary etc.
Also ensure you understand how your pension works, what the fees and scheme rules are, and what happens if you cease payments because you move job.
You don't want to forget about a pension and potentially miss out on that additional income in retirement. However good you think your memory is now, the chances are in 40 years or more, you may struggle to recall who your pension provider was.
How we can help
It's crucial to regularly review your retirement plans to ensure that you will have enough income in later life. Our Life Centred Financial Planners use cash flow modelling to help you calculate your likely future expenses taking into account inflation and cost of living, and look at how this compares to your potential pension provision. Creating a bespoke plan so that you can have peace of mind about your finances in retirement. We offer a 1-hour complimentary consultation, with no obligation to sign up to anything further. Contact us today to see how we can help you create a brighter future.
Further information
If you found this information useful, you may also want to check out the following:
Mike Robertson Associates Limited is an appointed representative of Lighthouse Advisory Services Limited which is authorised and regulated by the Financial Conduct Authority. See here for full details.
Specialising in Life Centred Financial Planning, MRA is unlike other traditional independent financial advisors – we are so much more. We help individuals, businesses and families achieve the best quality of life they can with the resources they have. Life Centred Planning is about the person, not the product and our Life Centred Financial Planners look at how your money can be arranged so that it's serving your aims and dreams in this lifetime.
We are experts in cash-flow analysis, retirement planning, taxation, savings and investments, life centred planning and much more. We are passionate about working with you to help you achieve your life and financial goals, get control of your finances to enjoy a brighter financial future.
Based in East Sussex we service clients across the South East, Sussex, Kent and the whole of the UK including smaller towns such as Ashford, Battle, Bexhill, Bodiam, Brighton & Hove, Cranbrook, Crowborough, Eastbourne, Hailsham, Hastings, Heathfield, Herstmonceux, Lewes, Mayfield, Newhaven, Rye, Seaford, Sevenoaks, Tenterden, Tonbridge and Tunbridge Wells.
Sources:
MRA blog – Don't wait for auto-enrolment
https://www.moneyadviceservice.org.uk/en/articles/automatic-enrolment-if-youre-21-or-under
https://www.gov.uk/national-insurance-credits/eligibility
https://www.gov.uk/government/publications/national-insurance-application-for-specified-adult-childcare-credits-ca9176
https://www.gov.uk/child-benefit/how-to-claim
https://www.gov.uk/pension-credit