The Cost of Raising a Child and Financial Planning
The Total Cost of Raising a Child 0 to 18
Child Poverty Action Group (CPAG) ran a report to find the average cost of a child in 2019. They found that up to the age of 18, the cost of raising a child in a single parent family costs a staggering £185,000 compared to £151,000 for couples.
This equates to £8,388 per year, per child for a couple and £10,277 per year, per child to raise a child alone.
If you include private school tuition fees, the costs skyrocket an additional £106,426 per child for day school or £195,745 for boarding school.
As you can see, it is quite important to begin saving for a child the moment that you consider having one.
The Individual Costs
Here are the overall individual costs you have to think about:
Cost of Childcare

Education

Household Spending

Interests and Hobbies

Pocket Money

Clothes

Birthdays

Technology

New Baby Gear

Leisure Activities
The Governments' Guide to Working Out the Cost of Raising Your Children
Assess Your Financial Situation
The first step in any financial endeavour is to assess your current financial situation. How much money do you have coming in? How much money do you have going out? What are the expected new costs? Are there any other sources of potential income? Are there any potential costs you have not thought about?


Budgeting
Once you know your current situation, you can begin to effectively budget for your new outgoings, whether it is actual costs or savings for the future. Below is an extremely handy guide on how to budget.
Establish An Emergency Fund
One of the most important expenses when planning for a child is an emergency fund. The most expected thing when planning for life is the unexpected. Crystal balls are nothing more than balls of glass. The only way to plan for anything is to plan for everything. While this is an overgeneralisation, everyone should always have an emergency fund to cover unexpected expenses. Hardship funds can help alleviate cash flow problems that were utterly unexpected.
Set Up an Automatic Standing Order to Your Savings Account
An easy way to begin setting money aside for your family is to set up an automatic standing order to put away money into a savings account for the future. This can be an easy access account or regular savings accounts, depending on your financial institution, your needs and the potential interest rate.
Create a Child's Savings Account
Once you decide to plan for your child's future, you should create a child savings account for them. This can be a tax-efficient account that potentially earns interest at a higher rate because you expect to leave the money in the account for a long period of time.
Start Saving for Your Child's University Fund
With the average university fees costing £9,000 a year and no sign of them reducing, the stress of deciding whether to go to university can be immense on a young person.
They are trying to make one of the most important decisions in their life about their career and long term happiness. Instead of the decision being about what course would be best for them, they are forced to decide based purely on their lack of finances, meaning they may never have the opportunity to succeed in their chosen profession.
Currently, university students are entitled to maintenance loans which helps cover living expenses such as accommodation, food and bills, but the amount the student is entitled to is based upon their parents income. If a parent makes over £25,000 a year, the amount loaned to the student decreases.
Even if your child chooses not to go to university the money could be used to fund their own business or to work abroad and give them access to learning experiences they may not have otherwise had. Giving your child or grandchild the freedom to choose their path in life, secure in the knowledge that financial support is available to them is immeasurable. Rather than watching your child struggle, you will be able to feel proud that you are giving them every chance to have a happy and fulfilled life.
Visit MRA's Education Planning Page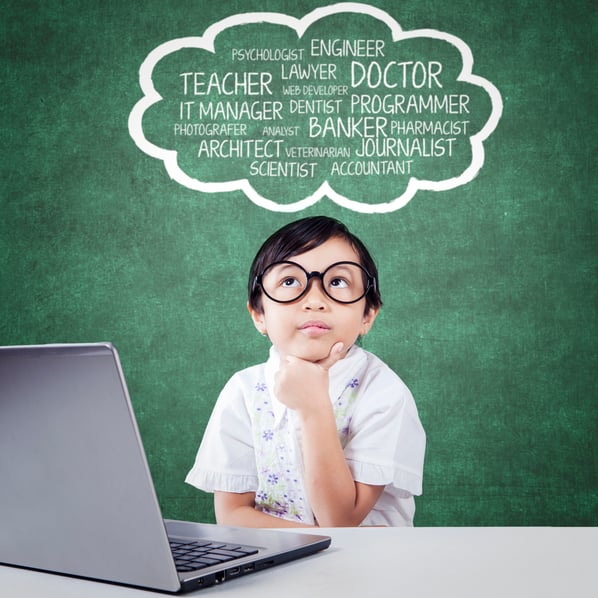 Create a Fun Fund for Your Child
Children require entertainment to keep their minds expanding and occupied. There is no greater gift than to give them an appreciation and love of books and reading. Nevertheless, you will still need to plan for larger expenses throughout the year.
According to Travelodge, parents were spending an average of £2,510 to keep their children occupied during the 2017 summer holidays.
By setting aside small amounts of money each month, paying for larger expenses later on will become easier.
Protect Your Child's Future - Life Insurance and Others
What if the unthinkable happens? Are you prepared to leave your spouse and children? Have you spoken to an independent financial advisor about life insurance? There are many different kinds, costs and benefits. Life assurance is not something that you can do alone online. Computer algorithms do not understand you and cannot comprehend your priorities. Working with a chartered financial planner can take your entire financial position into account.
Almost 50 per cent of parents have no life cover, income protection or critical illness cover.
What happens to your spouse, your children if you are diagnosed with a terminal illness? What happens if you cannot work and you find yourself in financial difficulty?
Seek Professional Help - a Life Centred Financial Planner
There are many different ways in which you can save for your child's or grandchild's education. Make sure you research the different options available and find the right one for you. This can be an overwhelming process and there are a lot of factors to consider, therefore getting professional advice is the key to making these important investment decisions. Life Centred Financial Planning can help you and your family throughout your lifetimes. Our specialist financial advisors can assist you in providing the best education possible for your loved ones.
Mike Robertson Associates offers a no obligation 30 minute complimentary meeting to discuss your concerns and how we can help plan for yourself and all your children.