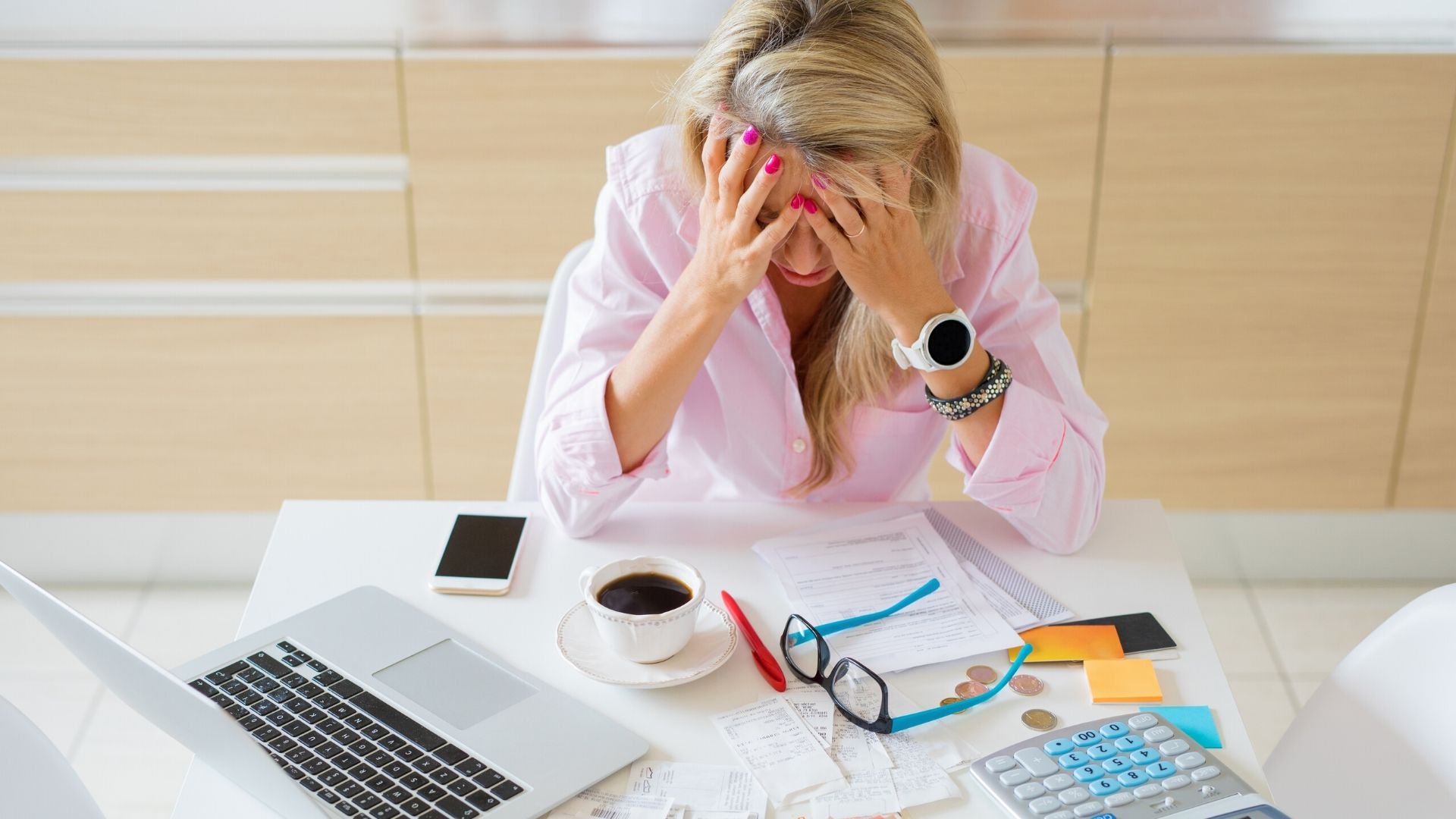 Have you started 2020 with good intentions to once and for all get back in control of your finances? Does it already feel like this aspiration is too challenging? Don't panic, there may be a reason why financial decisions are difficult, and we have tips on how to overcome those obstacles – read on for all the info.
1. You're not a financial expert
It's unlikely that you're a financial whizz kid, and even if you have some knowledge of investments or other areas, it may not be relevant to the financial decisions you are needing to take.
Money can be a complicated subject, especially when looking at tax rules, investments, pensions etc. It's full of technical jargon and terms that no matter how many times you read them seem to make no sense at all!
Solution:
Don't struggle on alone. Seek support and help from those more experienced than yourself. Life Centred Financial Planners specialise in helping you create a brighter future by utilising the resources you already have. Unlike traditional financial advisors, their focus is you and your life, not selling you a financial product. Providing you with the expert advice you need, alongside the emotional support to fully embrace everything to do with money.
2. You have the wrong attitude
All of us have grown up with messages about wealth and finances, finding their way into our subconscious. Whether that be from the environment you grew up in, how your parents managed money, or your own experiences.
If you have negative thoughts about money, such as there will never be enough, rich people are not nice people, people like you don't become wealthy, that life is not for us, then your decision making could be influenced by these thoughts.
Solution:
Start by taking the time to write down all your thoughts around money. Notice if any negative patterns are emerging. Consider each of those negative statements and challenge yourself as to whether it is really true. Then try to turn it into a positive for yourself.
For example:
'Rich people are not nice people?'
Is this statement true, or did you just have a bad experience with someone who happened to be wealthier than you?
Reframe it as: 'Rich people are just the same as me and I can start improving my finances and building wealth today.'
3. You struggle to delay gratification
In 1972 a study was carried out at Stanford University. It involved giving children a marshmallow or a pretzel stick. They were told that if they did not eat the treat, then when the researcher returned, they would receive two of these treats. Alternatively, they could just eat the one treat they had been given. The researcher then left the room for 15 minutes.
The study was to measure the development of delayed gratification, which is the ability to wait to obtain something that you want.
If you are pretty sure you would have failed this test, then that may be affecting your ability to form healthy financial habits. Rather than waiting until you can afford to buy the item you're coveting; you just buy it on your credit card so you can get that instant endorphin rush from your new purchase.
Solution:
Don't take your credit card out with you regularly. Keep it somewhere safe at home, so that you can access it in a real emergency, but don't have it available when just browsing at the shopping centre, where temptation may get the better of you.
Practice the 30-day list. Every time you see something you want, write it down on a list. After 30 days, check back in with yourself to see whether you still desire the item. You may find that giving yourself some time to think has taken the shine off your enthusiasm and you decide to allocate that money to another area of your budget. It also allows you space to really consider whether you have that money available and whether it would bring real benefit to your life.
4. You don't have any goals
It can be hard to create good financial habits if you have no idea what you're aiming for. When deciding how to spend your money, first identify whether the expenditure is supporting or in line with your goals – if you don't have any goals it can make these dilemmas even more difficult.
Solution:
Start by setting some goals for yourself. Go to our blog post 'Creating goals when you don't know what you want', for tips on how to get started and save yourself from staring at a blank sheet of paper for hours.
5. You're bad at maths
Simple math can be a lot trickier than you expect. Look at this example:
A bat and a ball cost £1.10 in total. The bat costs £1 more than the ball. How much does each cost?
Did you think that bat cost £1 and the ball 10p? Unfortunately, that's incorrect. The answer is that the bat is £1.05 and the ball is 5p.
See, it seems straight forward, and you were probably all happy you got it right until you realised you got it wrong! Simple calculations like this can mean that we often make decisions based on incorrect information or assumptions.
Solution:
Run your calculations past a finance professional. We offer a 30-minute consultation at no charge, so why not utilise it and check that you're heading down the right path. That way if you have made any glaring mistakes, we can help you with how to move forward and find the right options for your circumstances. Call 01424 777 156 to make an appointment.
6. Life Centred Financial Planning
Getting control of your finances can seem overwhelming. So why not have a professional in your corner to help?
Life Centred Financial Planning services come in different forms depending on how much assistance you need. For some people, a one-off consultation will be ample, but others might need ongoing support. A Life Centred Planner can help you identify your goals, create a bespoke financial plan and provide consistent guidance throughout the rest of your life. Giving you peace of mind about your money and the future.
You'll find our Life Centred Financial Planners, experienced, and extremely qualified but at the same time very approachable, proficient, empathetic and practical. Our Life Centred Financial Planning service is exceptional value too.
Contact us today on 01424 777 156, or via email info@mraltd.com, to start creating a brighter financial future today.
Further information
If you found this information useful, you may also want to check out the following:
Mike Robertson Associates Limited is an appointed representative of Lighthouse Advisory Services Limited which is authorised and regulated by the Financial Conduct Authority. See here for full details.
Specialising in Life Centred Financial Planning, MRA is unlike other traditional independent financial advisors – we are so much more. We help individuals, businesses and families achieve the best quality of life they can with the resources they have. Life Centred Planning is about the person, not the product and our Life Centred Financial Planners look at how your money can be arranged so that it's serving your aims and dreams in this lifetime.
Based in East Sussex, we service clients across the South East, Sussex and Kent, including smaller towns such as Ashford, Battle, Bexhill, Bodiam, Brighton & Hove, Cranbrook, Crowborough, Eastbourne, Hailsham, Hastings, Heathfield, Herstmonceux, Lewes, Mayfield, Newhaven, Rye, Seaford, Sevenoaks, Tenterden, Tonbridge and Tunbridge Wells.
Sources:
Stanford marshmallow experiment
MRA Blog Post - Creating Goals For The Life You Want
MRA Blog Post - Life Centred Planners The Alternative Financial Advisers
What is Life Centred Financial and Lifestyle Financial Planning