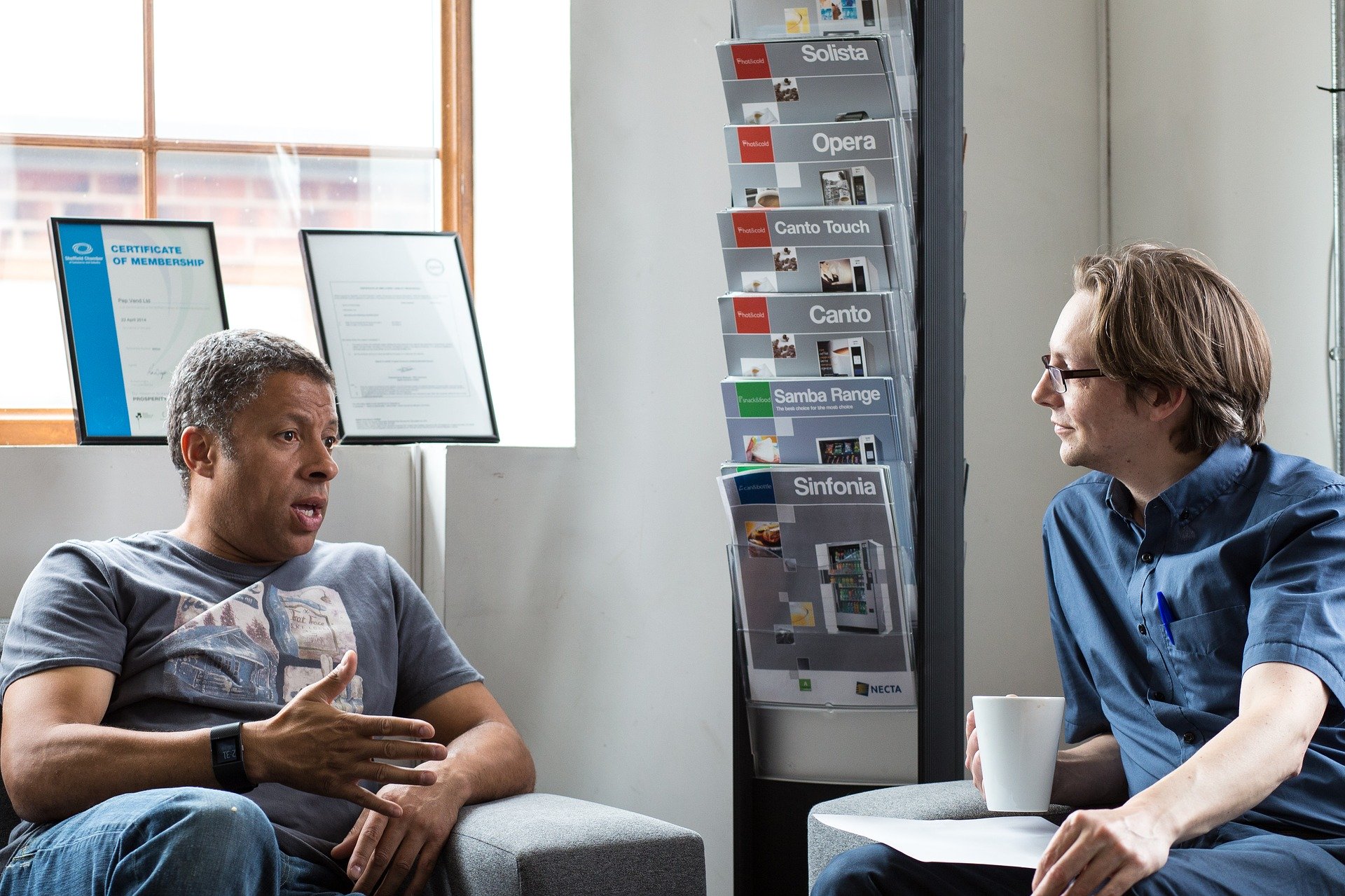 More than three-quarters of employees in the UK claim money worries affect them at work, according to a study last year. That statistic suggests there is some truth that paying attention to your financial health can also prove beneficial for your mental health. However research by the Money and Pensions Service (MaPS), conducted as part of it Financial Capability Strategy for the UK, shows that 22 million people in the UK say they don't know enough about money to plan for their retirement.2
If there's someone in your family, or someone close to you, that finds it hard talking about money because they don't quite understand it, but who you feel could benefit from talking to someone, here are 4 tips to get them started…
1. Feel the fear and do it anyway
The MaPS research says there is evidence interventions can have "a double generational impact – improving financial capability outcomes for both children and young people, and their parents".2 Accepting that it's a big leap can be a start to having a good money conversation. Speaking with a qualified money expert, such as a financial adviser, could help you to break the taboo.
2. Collect your thoughts (and paperwork)
Whether you're talking to your partner, your parents, your children or a financial expert get the information to hand first the monthly budget, pension arrangements, assets and debts, including the mortgage. But also think about the financial goals: what you / they want to achieve with their money and what a comfortable retirement might look like are two good questions to ask.
3. Set targets for your conversation
If you're talking to elderly parents, you may want to discuss care costs, whereas with a spouse you may want to set annual, five- and 20-year savings goals. Recommending a good financial adviser can help take the emotional heat out of a conversation and recommend the best products to help realise those goals.
4. Make a future money date
If you have had a productive financial chat, commit to monitoring and discussing financial goals and challenges. With a financial adviser this could be every year, but with a spouse or parents it may be more often. The most important thing is to keep talking because that will lead to money confidence.
Further Reading:
At Mike Robertson Associates (MRA), our service is so different from the IFA because ours are so wide-ranging. We focus on the very heart of the things you desire most in life. We help individuals, businesses and families giving them the best of life we can with what they have.
Our secure service is always about you, never about the products. Our Planners look at how your money can be arranged so that it's serving you and your dreams in this lifetime and beyond.
For our services, we offer you a simple monthly retainer fee.
No more hidden fees
No commissions being taken from a product
No implementation fees
Call us now on, 01424 777156 to book a 30-minute complimentary consultation giving you total peace of mind enabling you to discuss your financial concerns.
MRA is a firm of professional certified financial advisers and an appointed representative of Lighthouse Advisory Services Limited, which is authorised and regulated by the Financial Conduct Authority (FCA). The FCA firm registration number of Lighthouse Advisory Services Limited is 195199. Lighthouse Advisory Services Limited, are wholly, owned subsidiaries of the Lighthouse Group plc, which is part of the Quilter Group of companies.
Source Data:
(1) 25 Million UK Employees Affected by Money Worries While at Work